The Atlantic Daily: Reveal and Replace
Updates on the Mueller probe, why Obamacare is back, why boys fall behind in school, and more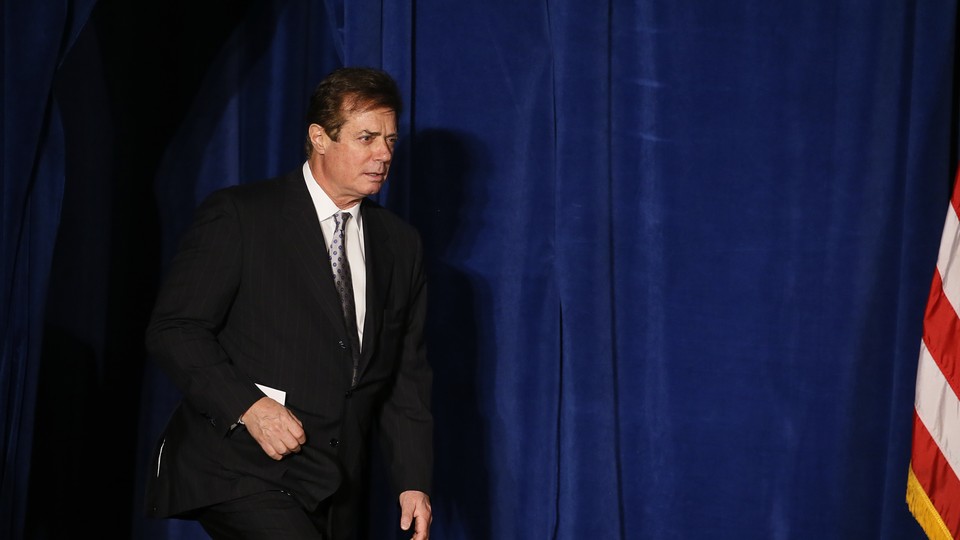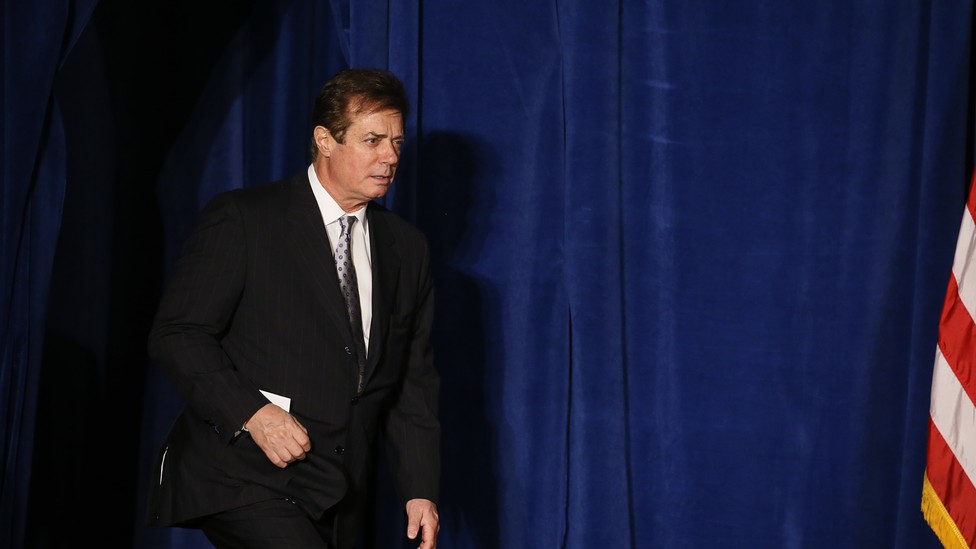 What We're Following
Administration Updates: President Trump announced new sanctions on North Korea, which are intended to cut off Pyongyang's funding sources for nuclear-weapon development by targeting people and companies that do business with the country. Experts praised the strong measures, though they're likely to ratchet up tensions in the region. Meanwhile, it's been a week of complicated revelations in Special Counsel Robert Mueller's Russia investigation into the Trump campaign, particularly with respect to Trump's former campaign chairman Paul Manafort. David Graham takes stock of how much—and how little—the public knows.
Health Care: Organizations of medical professionals are overwhelmingly speaking out against the Graham-Cassidy bill to repeal and replace the Affordable Care Act, with the American Medical Association declaring that the bill "violates the precept of 'first do no harm.'" Why, after a long series of failures in the Republican effort to repeal Obamacare, is this legislation coming so close to passage now? A debt-ceiling deal that Democrats struck with the president might have cleared the way.
Paths to Prosperity: With tax reform still on the GOP agenda, a new report on income and poverty from the Census Bureau suggests that tax cuts are unlikely to boost economic growth. And a new book by the law professor Mehrsa Baradaran looks back at the roots of America's racial wealth gap, and examines why black communities' efforts to build their own economic power haven't been enough to fix it.
---
Snapshot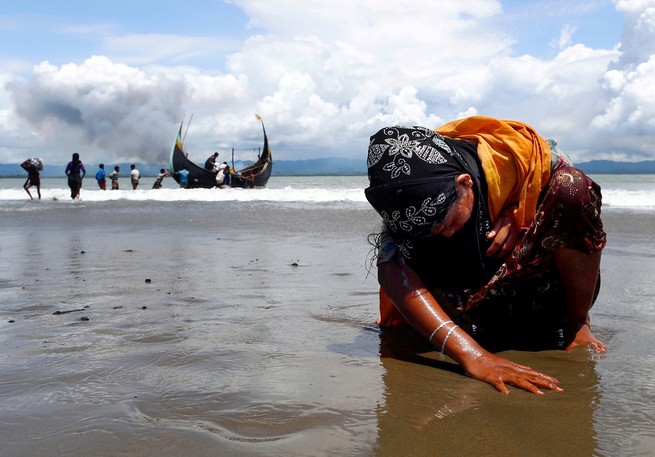 ---
Evening Read
Amanda Ripley on the gender achievement gap in Jordan, where girls outperform boys academically in nearly every subject:
This is baffling on the most obvious levels. In the West, researchers have long believed that future prospects incentivize students to invest in school. The conventional wisdom is that girls do better in school as women acquire more legal and political rights in society. But many Middle Eastern women do not go on to have long professional careers after graduating; they spend much of their lives working at home as wives and mothers. Fewer than one in every five workers is female in Jordan, Qatar, Saudi Arabia, the United Arab Emirates, and Oman.

This spring, I went to the Middle East to try to understand why girls are doing so much better in school, despite living in quintessentially patriarchal societies. Or, put another way, why boys are doing so badly.
Keep reading here, as Ripley looks for insight into a global shortfall in boys' academic performance.
---
What Do You Know … About Global Affairs?
Violence and instability persists in the Middle East despite efforts to start peace negotiations in various countries between warring factions and groups. One of the region's most entrenched conflicts, between Hamas and Fatah in the Gaza Strip, hasn't been resolved, despite a surprise announcement last week that Hamas had dissolved its administrative committee in Gaza and agreed to reconciliation with Fatah. The Iran nuclear deal, the flagship foreign policy success of the Obama administration, is in danger under President Trump, who recently called it "an embarrassment to the United States." And with Hezbollah building up its weaponry in Lebanon, in spite of warnings from Israel and the international community, experts predict that the next big Middle Eastern war will be between Hezbollah and Israel.
Can you remember the other key facts from this week's global affairs coverage? Test your knowledge below:
1. Protests staged last week in France by the second-largest labor union in the country to protest President Macron's labor reforms drew a crowd of ____________ people.
Scroll down for the answer, or find it here.
2. On Tuesday, a magnitude ____________ earthquake shook Mexico City.
Scroll down for the answer, or find it here.
3. As much as ____________ percent of the general population say they hear voices.
Scroll down for the answer, or find it here.
---
Urban Developments
Our partner site CityLab explores the cities of the future and investigates the biggest ideas and issues facing city dwellers around the world. Gracie McKenzie shares three of today's top stories:
For more updates from the urban world, subscribe to CityLab's daily newsletter.
---
Reader Response
In James Fallows's ongoing discussion with readers about the Vietnam War and its place in American history, a reader who grew up in South Carolina muses:
SC requires a course on state history for all public school students in the eighth or ninth grade. I took the class in 1968 or 1969. My teacher emphasized the role of SC in the American Revolution. We dug deep into British strategy and the tactics of SC partisans to undo British work. At home, I watched the network news on TV with my parents. What I recall is coming home one day and telling my mother that Vietnam is like the Revolution in SC, but with U.S. forces being the British.
Read more here.
---
Adjectives
Sleepy jellyfish, persevering babies, intelligent phone cameras, "cool" cease-and-desist.
---
Time of Your Life
Happy birthday to Chris (a year younger than LP records); to Sarah's husband, Rob (the same age as the hard-disk drive); to Kristy's husband, Tony (a year younger than the Super Bowl); to Dorothy (twice the age of Macintosh computers); to Sally's husband, Bill (18 years older than Neil Armstrong's moonwalk); to Glauber's wife, Henrieta (a year younger than cellphones); to Yvette's daughter (twice the age of the iTunes Store); and to our culture fellow, Tori (one-seventh the age of The Atlantic).
Do you or a loved one have a birthday coming up? Sign up for a birthday shout-out here, and click here to explore the Timeline feature for yourself.
---