The Atlantic Daily: Repeal and Recap
The latest proposal to overturn Obamacare, the winners of the 2017 Emmy Awards, why the Rust Belt needs immigrants, and more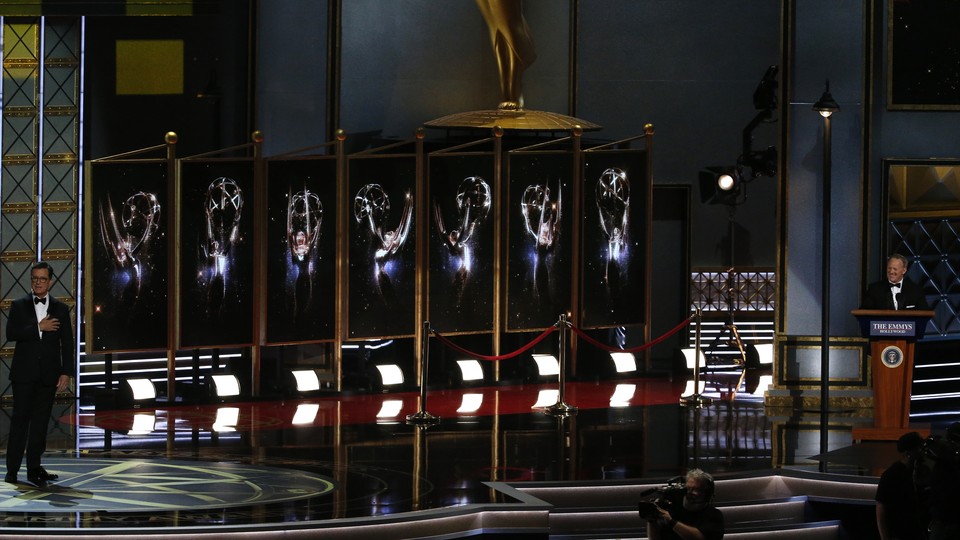 What We're Following
Health-Care Déjà Vu: The latest GOP proposal to repeal Obamacare has gained momentum in the Senate: With the September 30 deadline to pass it by a simple majority fast approaching, the bill's backers, Lindsey Graham and Bill Cassidy, now say 47 of their colleagues have expressed private support for the compromise-oriented bill. The 50th vote could still prove hard to get, since the new legislation—despite keeping some provisions of the Affordable Care Act intact—contains some of the same drawbacks that sank previous versions, including providing coverage for fewer people.
At the Emmys: Television's biggest awards Sunday night gave substantial recognition to storylines centered on female characters—especially Hulu's adaptation of The Handmaid's Tale, which became the first streaming show to win the Best Series category. That's not quite as good news for traditional broadcasters, which have struggled to match the prestige dramas coming out online. Meanwhile, former White House Press Secretary Sean Spicer poked fun at the "alternative facts" that marked the start of his own tenure, blurring the line between politics and entertainment a little too heavily for some. Read the full recap of the show here.
Immigrant Impact: The future of DACA is still up in the air as lawmakers work to fulfill a tentative deal struck between President Trump and Democratic senators, and the landscape of college enrollment and funding could change as a result of undocumented students' work permits and tuition subsidies being revoked. And if Trump's plan to restrict legal immigration levels gets carried out, Midwestern cities that rely on immigrants to keep up their workforces could take the hit.
---
Snapshot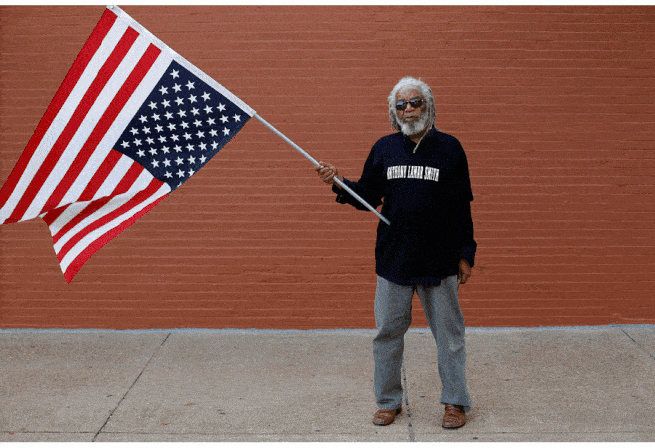 ---
Evening Read
Emily Richmond on why even adults see back-to-school time as a new beginning:
It's only logical that parents' perceptions of the season are filtered through the lens of their children's experiences, said Jack Schneider, an education historian and assistant professor at the College of the Holy Cross in Worcester, Massachusetts. Many adults spend 13 to 17 years in a formal education setting, and then, after a break of five or 10 years, it starts all over again with their own children, often for another 13 to 17 years.

"Add up all of those years and you're talking roughly half of one's lifespan being tied to an academic calendar," Schneider said. "That powerfully shapes the way people experience what the 'beginning' and 'end' of the year is."
Keep reading here, as Richmond describes the psychological benefits of the autumn nostalgia you might be feeling.
---
What Do You Know … About Education?
This week in the Education Channel, rules and regulations were placed under the microscope. The last installment of Emily Yoffe's series asked whether sexual-assault adjudication processes discriminate against men of color, and Vanessa Grigoriadis spoke with The Atlantic about her new book on the changing nature of sexual culture and consent on college campuses. Meanwhile, Alia Wong explored Chicago's new requirement that high-school seniors provide evidence of a postgraduate plan to get their diplomas.
Can you remember the other key facts from this week's education coverage? Test your knowledge below:
1. The Obama administration outlined key parts of its sexual-assault regulations in a document known as the "Dear ____________" letter.
Scroll down for the answer, or find it here.
2. The tradition of starting the year on January 1 originates from the ancient Romans' feast of ____________, the two-faced god of doorways, beginnings, and transitions.
Scroll down for the answer, or find it here.
3. The California DREAM (Development, Relief, and Education for Alien Minors) Act, passed in the year ____________, allows undocumented students who meet certain qualifications to apply for in-state financial aid.
Scroll down for the answer, or find it here.
—Isabel Fattal
---
Look Back
Today marks 90 years since the Columbia Broadcasting System went on air for the first time. In our January 1976 issue, David Halberstam profiled William S. Paley, the chairman who oversaw CBS's rise:
Paley did more to influence what America saw every night than anyone at the other two networks [NBC and ABC]. ... His company was born of broadcasting as the other two companies were not, and even in later years, as CBS grew and produced good guitars and bad baseball teams. Paley never lost sight of the fact that programming was at the heart of it all. ... Paley was not a mere corporate figure but a total individual, a surviving original, a man who lived a life rich in its texture, who knew and enjoyed quality, and who demanded it in every aspect of his own life. If he had helped engineer a broadcasting system that used ratings as virtually the sole criterion for prime time shows, then that told us something not just about Bill Paley and broadcasting but about the mercantile pressures of our society, the limits of our freedoms, what they did to even the best and most interesting of men.
Read more here.
---
Reader Response
The TAD group is discussing David Frum's review of The Once and Future Liberal by Mark Lilla, a book that argues that adopting the concerns of minority groups has prevented liberals from appealing to broader national interests. One reader pushes back:
Writers who get upset about the "identity politics" of the left act as if white people are making all the decisions for the left. I don't know how you'd look at a party that's, what, 40 percent minority and go "jeez, they need to get over talking about minority issues." To me it's just natural that they do that.
Another reader comments:
IMO, the right views "identity politics" as primarily a problem of the left at its own peril. White identity politics are eating the GOP alive and feeding a potential future divide between "conservatives" and "Trumpists" that the party can ill afford.
More reader discussion here.
---
Verbs
Butterflies repainted, nostrils alternated, colors described, lawyers overheard.
---
Time of Your Life
Happy birthday to Susan's son Steven (a year younger than Game Boys); to Dana's husband (twice the age of CD players); to Lois's daughter Kate (a year younger than MTV); to Ashleigh (twice the age of the International Space Station); and to Jennie's friend Faron (who was 18 when Pioneer 11 reached Saturn).
From yesterday, happy birthday to Tracy (a year younger than commercial bar-code scanning); to Kristen (twice the age of websites); to Laurie (a year younger than NASA); to Elizabeth's father (twice the age of hip-hop records); and from Eileen to Courtney (a year younger than Macintosh computers).
Do you or a loved one have a birthday coming up? Sign up for a birthday shout-out here, and click here to explore the Timeline feature for yourself.
---