The Atlantic Daily: Dealing With DACA
The president's agreement with Democrats, why there are no Trump hotels in Russia, Chicago's new graduation mandate, and more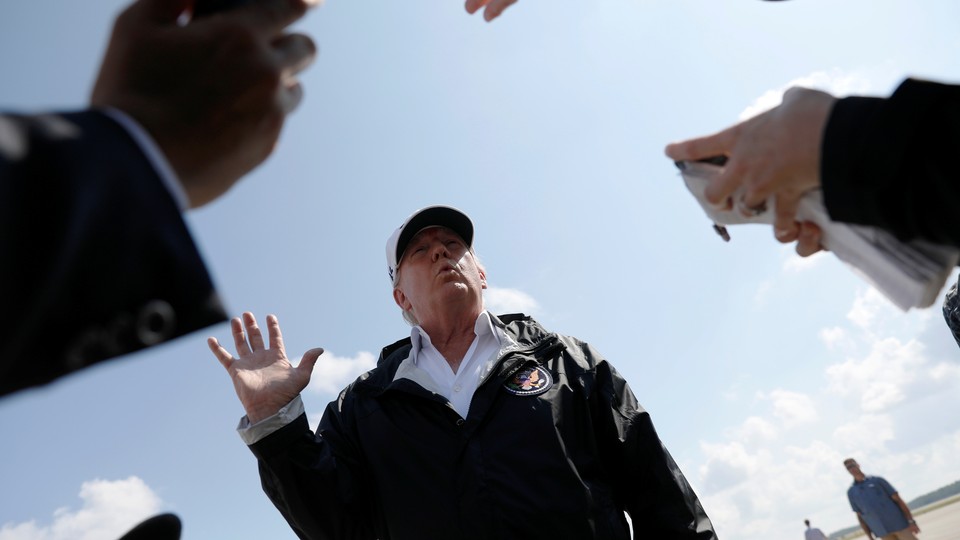 What We're Following
DACA Dealings: Democrats in Congress announced they'd reached an agreement with President Trump on legislation that will preserve the protections of the DACA program in exchange for increasing border security—conditions that Trump confirmed on Twitter, though he insisted no "deal" had been made. It's a marked reversal of the president's previous hardline rhetoric on immigration, and it's disappointed restrictionist leaders. Immigration advocates are hopeful but cautious about the agreement, since many of the details have yet to be worked out. As the story continues to develop, we'll have the latest updates here.
Russian Entanglements: Facebook revealed last week that it had allowed a Kremlin-connected troll farm to buy space for ads related to the presidential election, raising concern about how advertising on social media should be regulated. Meanwhile, despite professing his ability to get along well with Moscow, Trump has never made a real-estate deal in Russia. Here's why.
Tech Futures: Apple's plan to rebrand its stores as "town squares" is part of a new trend of brick-and-mortar businesses promoting the experience of shopping—one that promises to change the future of retail, but has its roots in the past. And the integration of "smart" technology into everyday objects means that computers increasingly dominate human life, writes Ian Bogost.
---
Snapshot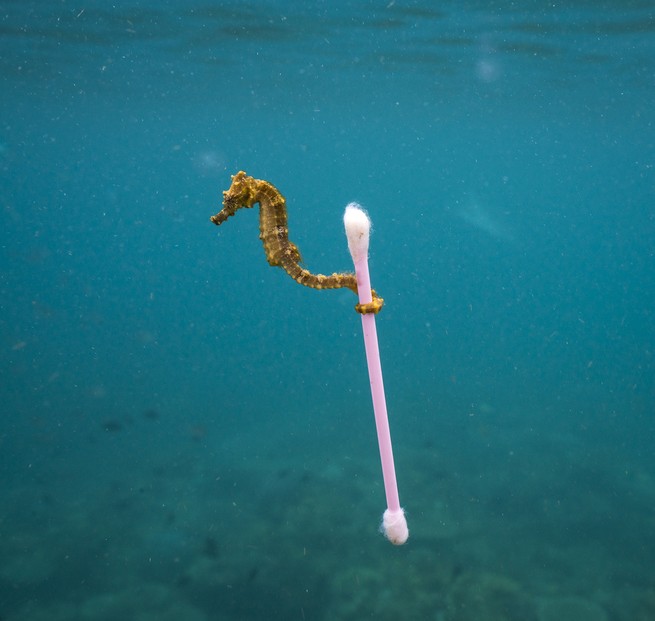 ---
Evening Read
Alia Wong on the new graduation requirement in Chicago's public high schools:
In April, Chicago Mayor Rahm Emanuel laid down a mandate: Every public-school student in Chicago must have a destination in order to receive their high-school diploma. … Students will need to present their school with an authorized document confirming their plan is being put into action, whether it's a college or trade-school admissions letter or a signed agreement affirming they are enlisting in the military or have been hired for a job. Shortly after Emanuel announced the mandate, it was approved by the district's school board. It will go into effect with the class of 2020, making CPS the first school district in the United States to have such a requirement, according to district officials.

To Emanuel, the mandate is urgently needed to address a grave problem in Chicago's poorest neighborhoods, where unemployment is widespread and violence seems unavoidable. The mayor's critics say the rule will make things much worse for people who are already struggling; the last thing Chicago's students need is another hurdle in the way of a high-school diploma. But the scary truth, Emanuel argues, is that a diploma is no longer enough.
Keep reading here, as Alia unpacks the reasoning behind Emanuel's plan and its possible unintended consequences.
---
What Do You Know … About Global Affairs?
The role of populism in European politics is shifting. While the rise of Social Democratic candidate Martin Schulz in Germany caused some to think that left-wing populism had returned, his poor performance in the polls has made clear that the prospect of a leftist party ever coming to power in Germany is far-off. In Norway, the far-right Progress Party has integrated the governing coalition, and is redefining what right-wing populism means, in part by toning down some of its most extreme rhetoric. But populists aren't becoming more moderate everywhere—they're making it difficult for French President Emmanuel Macron to implement his center-left labor reform policies in France. Meanwhile, the U.K.'s negotiations with the European Union have slowed to the point where some question whether Brexit can even happen.
Can you remember the other key facts from this week's global-affairs coverage? Test your knowledge below:
1. According to a new report from the Bill and Melinda Gates Foundation, a 10-percent cut in global funding for HIV treatment could cause ____________ additional deaths by 2030.
Scroll down for the answer, or find it here.
2. The U.S. State Department estimates that Russia takes in ____________ North Korean workers each year.
Scroll down for the answer, or find it here.
3. Drivers in Beijing are bypassing new government caps on issuing license plates by ____________.
Scroll down for the answer, or find it here.
---
Urban Developments
Our partner site CityLab explores the cities of the future and investigates the biggest ideas and issues facing city dwellers around the world. Adam Sneed shares three of today's top stories:
Maybe you've heard about Bodega, the vending machine start-up that (for some reason) wants to take on the beloved mom-and-pop shops in New York, L.A., and other cities. Allow us to present every reason why it's such a bad idea.

In cities around the world, urbanites look to the suburbs for more space or a nicer house for their money. But that's not how it works in super-dense South Korea, which tries (and fails) to sell the suburban dream.

After a steady decline, indie bookstores are once again thriving. The secret, though, isn't in the books. It's all about creating spaces—and experiences—that Amazon can't.
For more updates from the urban world, subscribe to CityLab's daily newsletter.
---
Reader Response
After Ashley Lamb-Sinclair wrote about why teachers need freedom from curriculum mandates in order to perform well, this reader compares teaching to other professions:
The reality is that some teachers are very, very good, and hampering them with regulation and micro-management is doing them and their students a disservice. The other side of the equation is that there are teachers who really have no business being in the profession and are just biding their time until they can get home, putting in just enough effort to avoid termination. The problem though is that the system treats ALL teachers as though they are just slouching their way through life, and that's absolutely ridiculous. I don't want to conjecture how many teachers are in each category, but it's not some rare gem to find excellent teachers that need to be treated as professionals, nor is it rare to find teachers that need to be baby-sat. It's the job of a good manager/principal/school board/what-have-you to ferret out who works best under what conditions.

The long and short [of it] is, if you really want to make our schools function at their highest level, it's management that needs to figure it out. Ultimately, it lies at their feet and not the feet of teachers.
Read the article here.
---
Compound Adjectives
Test-tube tuna, near-perfect television, novel-writing loneliness, years-long journey.
---
Time of Your Life
Happy birthday to Ryan (a year younger than The Oprah Winfrey Show); to Allison (twice the age of YouTube); from Forest to Lauren (who was 18 when California legalized same-sex marriage); to Ruchama's son Brendan (twice the age of websites); and to Kathleen's brother Keith, who shares a birthday with Marly's sister (both are a year younger than J.R.R. Tolkien's book The Lord of the Rings).
Do you or a loved one have a birthday coming up? Sign up for a birthday shout-out here, and click here to explore the Timeline feature for yourself.
---