The Atlantic Daily: The Fallout of Fire and Fury
The risks of threatening North Korea, the raid on Paul Manafort's home, the cultural power of porn, and more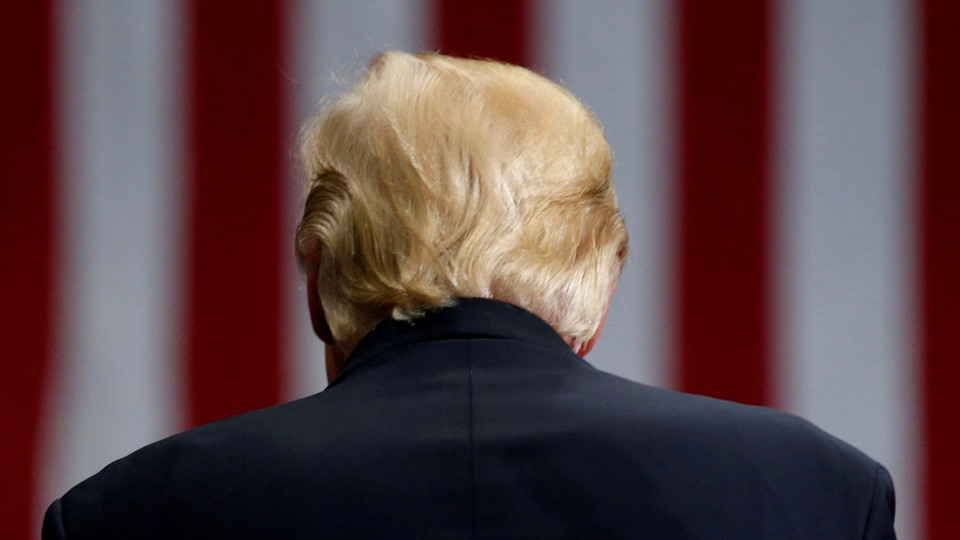 What We're Following
Mixed Messages: North Korea said it was considering using intermediate-range missiles near the U.S. territory of Guam last night, shortly after President Trump promised to respond to threats from the country with "fire and fury." It turns out those remarks were improvised, and Secretary of State Rex Tillerson denied there was "any imminent threat" of a North Korean conflict. But even offhand comments from the president can be dangerous when it comes to a volatile regime like Kim Jong Un's. And one thing is certain, writes Eliot Cohen: The U.S. is not prepared to go to war with North Korea.
Political Pressure: Federal agents raided the home of Paul Manafort, Trump's former campaign chair, last month as part of Special Counsel Robert Mueller's investigation into Russian interference with the U.S. presidential election. The raid suggests Manafort may now be closer to facing criminal charges. Meanwhile, Senate Majority Leader Mitch McConnell is under attack by Trump and his allies after clashing with the president over his failed plan for health-care reform.
Feed the Economy: Food-service jobs, especially those in sit-down restaurants, are booming across the U.S., marking a shift in American workers' primary functions over the past few decades—though the trend may not be a sustainable one. And a D.C. chef shares how he got started in the restaurant business with the help of a mentor before striking out on his own.
---
Snapshot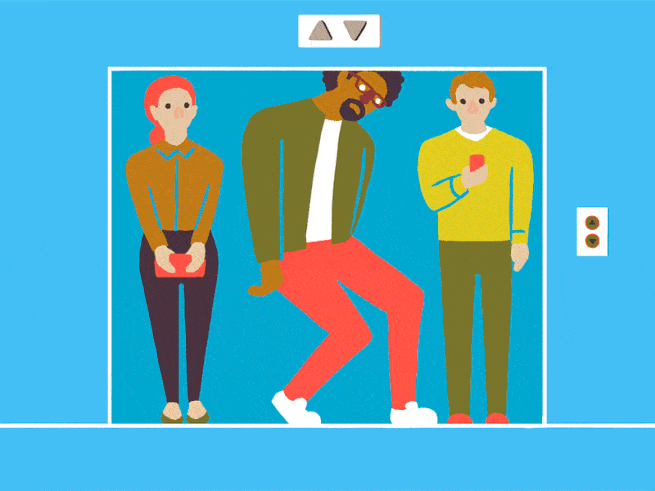 ---
Evening Read
Sophie Gilbert on how online porn affects consumers:
Given how much debate there is over the current glut of porn, there's surprisingly little research about what it's doing to us. Some psychologists and activists state that it's grooming young men to interpret violence as normal sexual behavior, and just last year, Republicans added an amendment to their 2016 policy platform defining porn as a "public-health crisis." But other mental-health experts liken fear of pornography to a moral panic, arguing that all parents need to do is educate kids that porn is fiction: as alien to real sex as the Olympics are to flip cup. Amid the confusion, writers like [Jon] Ronson and [Tom] Perrotta are picking up the slack, pondering how an abundance of graphic, hardcore sex to view might be changing the world. Their methods are very different, but their deductions align.
Keep reading here, as Sophie takes stock of what two new works—a podcast and a novel—reveal about the cultural power of porn.
---
What Do You Know … About Science, Technology, and Health?
Last Thursday, we kicked off our coverage of the total solar eclipse that will cross the United States on August 21. The eclipse is likely to be the largest-ever mass migration to see a natural event—certainly larger than the crowd who traveled for the 1878 total solar eclipse, an event that helped cement the United States as a scientific power. Readers who have seen more recent eclipses advise first-timers to pack plenty of water and sunscreen. In her classic 1982 essay "Total Eclipse," Annie Dillard offers not advice, but poetry: "The eyes dried, the arteries drained, the lungs hushed. There was no world." And astronomers who can't observe the world through vision will experience the eclipse through infrared light or sound waves.
Can you remember the other key facts from this week's science, tech, and health coverage? Test your knowledge below:
1. Of all the sauropods, or long-necked dinosaurs, ____________ were the largest in size.
Scroll down for the answer, or find it here.
2. The chemical propranolol is the active ingredient in drugs called ____________, which are used to treat heart disease and performance anxiety.
Scroll down for the answer, or find it here.
3. The popular ice-cream flavor ____________ was developed as a culinary metaphor for people dealing with the 1929 stock-market crash.
Scroll down for the answer, or find it here.
---
Help Us Find the Longest-Running Atlantic Subscription
For our 160th-anniversary issue, we're searching for the person who's been subscribing to The Atlantic for the greatest number of years. If you think that's you or someone you know, please fill out this form to tell us how long you've been subscribing, and a little bit about your Atlantic story.
---
Look Back
On this day in 1945, the U.S. dropped an atomic bomb on the Japanese city of Nagasaki. In our August 1980 issue, Futaba Kitayama gave an eyewitness account of the bombing that took place three days earlier at Hiroshima:
Was it the flash that came first, or the sound of the explosion, tearing up my insides? I don't remember. I was thrown to the ground, pinned to the earth, and immediately the world began to collapse around me, on my head, my shoulders. I couldn't see anything. It was completely dark. I thought my last hour had come. I thought of my three children, who had been evacuated to the country to be safe from the raids. I couldn't move; debris kept falling, beams and tiles piled up on top of me. ...

A frantic panic gripped me, I wanted to run, but where? Around me was just debris, wooden framing, beams and roofing tiles; there wasn't a single landmark left.
---
Reader Response
After Jon Emont wrote about the challenges of starting a new religion, we asked readers to share what new religious movements they've participated in. Jay M. Lee describes his faith:
Thelema is succinctly expressed through the two sentences, "Do what thou wilt shall be the whole of the Law," and, "Love is the law, love under will." The autonomian aspect attracts me most. Individuals create their own morality, and accept the consequences of their actions. With this accountability, strong communities can form in which the individual search for enlightenment, or self-realization, is balanced with the needs of society as a whole.

[Unlike in more established religions,] there is no intercessory between the individual and the divine source of the universe. We can help each other in our paths, but the ultimate responsibility for accomplishing the Great Work is one's own.
Have you been part of a new religious movement? Tell us about your experience here.
---
Verbs
Fraud perpetrated, lost poems discovered, moon rocks melted, indignation cooled.
---
Time of Your Life
Happy birthday to Donna (a year younger than the Golden Gate Bridge); to Stella's son Joseph (the same age as the euro); to Richard (a year younger than Monopoly); to Steve's son (twice the age of the International Space Station); to Berthania's sister Madeline (who was 18 when the last U.S. ground troops left South Vietnam); and from John to Juniper, who at 6 years old is too young for the life timeline, but just the right age to give good life advice.
Do you or a loved one have a birthday coming up? Sign up for a birthday shout-out here, and click here to explore the Timeline feature for yourself.
---
Meet The Atlantic Daily's team here. To contact us, email hello@theatlantic.com.

Did you get this newsletter from a friend? Sign yourself up here.