The Atlantic Daily: Warning Words
Trump's threat to North Korea, how the U.S. fell for alternative facts, what it's like to see a total eclipse, and more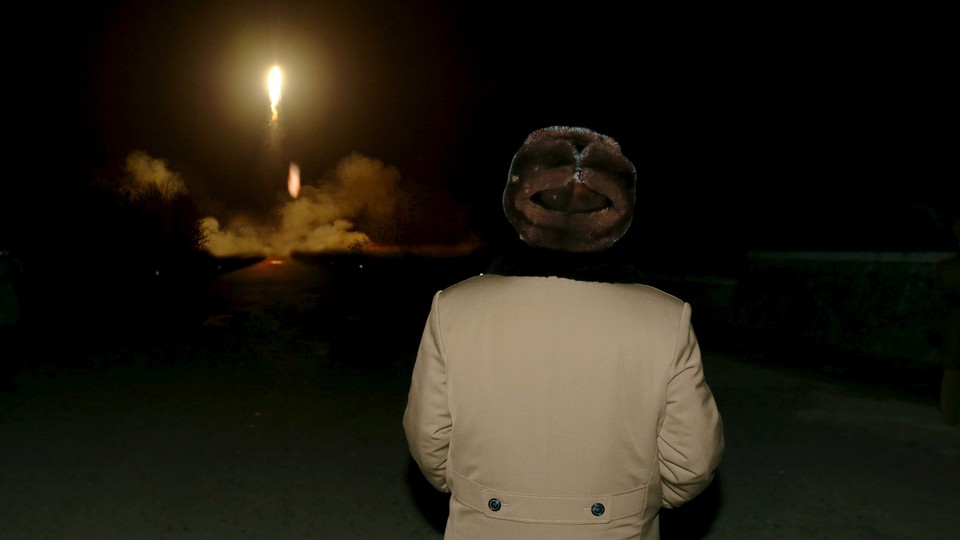 What We're Following
North Korea: President Trump said that threats to the U.S. from North Korea would "be met with fire and fury like the world has never seen" after The Washington Post reported that the country had produced a miniature nuclear warhead to fit inside its missiles. The news comes just days after the United Nations imposed strict new sanctions on North Korea, but even these measures—like several sets of sanctions before them—could be evaded by the rogue state. So, what's to be done about the increasingly volatile situation? The U.S. has a few options—but navigating them demands careful and decisive leadership.
Who's With Trump: As Congress regroups from a lackluster 200 days, President Trump's list of achievements shows he's making more progress on longstanding Republican priorities than on his signature goals. Even so, as Molly Ball reports from last week's Trump rally in West Virginia, his base still supports him—and his critics continue to be shocked. To some, the president's penchant for "alternative facts" might make his popularity seem baffling—but in our new cover story, Kurt Andersen explains why Americans have, throughout history, been susceptible to falsehoods and conspiracies.
Keep on Trucking: The Trump administration has withdrawn an Obama-era proposal to require that truck drivers be screened for sleep apnea, a condition that in severe cases can cause people to fall asleep without warning. The decision is part of a larger effort to preserve jobs by reducing regulations, but the safety concerns it creates could lead to more automation—and thus fewer jobs. Even now, Uber, the ride-sharing company, is researching self-driving trucks—while also trying to address the concerns of human drivers.
---
Snapshot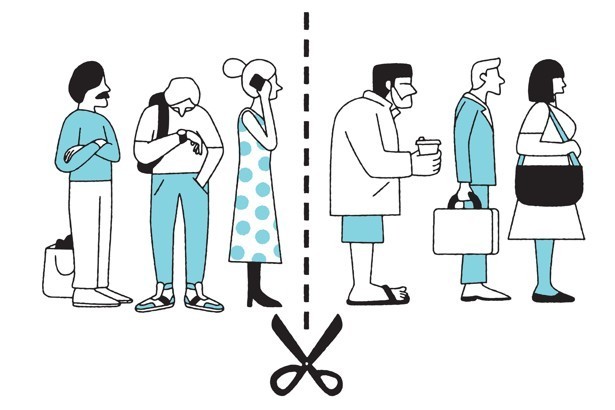 ---
Evening Read
Annie Dillard on seeing a total solar eclipse:
The second before the sun went out we saw a wall of dark shadow come speeding at us. We no sooner saw it than it was upon us, like thunder. It roared up the valley. It slammed our hill and knocked us out. It was the monstrous swift shadow cone of the moon. I have since read that this wave of shadow moves 1,800 miles an hour. Language can give no sense of this sort of speed—1,800 miles an hour. It was 195 miles wide. No end was in sight—you saw only the edge. It rolled at you across the land at 1,800 miles an hour, hauling darkness like plague behind it. Seeing it, and knowing it was coming straight for you, was like feeling a slug of anesthetic shoot up your arm. If you think very fast, you may have time to think, "Soon it will hit my brain." You can feel the deadness race up your arm; you can feel the appalling, inhuman speed of your own blood. We saw the wall of shadow coming, and screamed before it hit.
Dillard's classic essay, "Total Eclipse," is available on our site until August 22. Read more about her work here, and see all our eclipse coverage here.
---
What Do You Know … About Business?
Economic data can be deceptively definitive—something President Trump should note before taking credit for the stock market's historic gains. For example, it's common knowledge among investors that quiet, passively managed index funds outperform bold bets on the trading floor—but some experts now wonder if their sheer ubiquity leads to collusion, price hikes, and sluggish innovation. And Franklin Foer, the former editor of the New Republic, worries something similar has happened to the media industry: In the dash for "safe" data, tech titans may be throttling journalistic experimentation.
Can you remember the other key facts from this week's business coverage? Test your knowledge below:
1. The hedge-fund fraudster and "pharma bro" Martin Shkreli was convicted on ____________ out of eight counts of fraud.
Scroll down for the answer, or find it here.
2. After getting into a lease dispute with the president's company last month, ____________ moved out of Trump Tower in New York.
Scroll down for the answer, or find it here.
3. In Japan, only ____________ percent of the variation in students' performance is due to socioeconomic status, compared with 17 percent in the U.S.
Scroll down for the answer, or find it here.
---
Help Us Test the Newest Thing at The Atlantic
Last month, we asked for your feedback on a new project we're launching at The Atlantic. Now we need a little more help. We're looking for a small group of core fans to give us ongoing feedback and test new product features and ideas. We'll be contacting members of the group a few times a week from now until September 6. Want to be part of the test group? You can sign up here.
---
Urban Developments
Our partner site CityLab explores the cities of the future and investigates the biggest ideas and issues facing city dwellers around the world. Gracie McKenzie shares three of today's top stories:
Subway stations' complex underground tunnel systems are a mystery even to most regular riders. These new maps are like an X-ray, showing what they actually look like.

Crows: They're just like us. When they move from the suburbs to the city, they live in smaller spaces, eat more pizza, and have fewer kids—and their urban populations are growing, too.

What's the secret, scientifically speaking, to biking safely across railroad tracks? A perilous intersection in Knoxville, Tennessee, inspired a first-of-its-kind empirical study. Here's what researchers found.
For more updates from the urban world, subscribe to CityLab's daily newsletter.
---
Reader Response
After President Trump, who didn't serve in Vietnam, criticized Senator Richard Blumenthal about his military record, Jim Fallows created a moral matrix of responses to the controversial war. A reader pushes back:
You describe those who opposed the Vietnam War, and who refused to participate in it, dismissively: "At least they're consistent." … By the mid- to late-'60s, it was clear that Vietnam was a crime, a mistake, and an accidental catastrophe. Was this position morally ambiguous? I thought then, and to a considerable extent still believe, that the morally treacherous position was the one held by those who knew the war was wrong, but chose to aid it anyway. Those were the returning veterans we scorned, and (though most people today pretend otherwise) they deserved scorn: They went off to kill, they knew better, and in choosing to aid the war they made it harder for their compatriots to end it.
More reader discussion, and Jim's responses, here.
---
Nouns
Space corps, boy shortage, crossed borders, DNA stories.
---
Time of Your Life
Happy birthday to Judy's husband, Nick (a year younger than car seat belts); from Grace to Dale (twice the age of The Oprah Winfrey Show); from Dad to Conor (the same age as Simone Biles); and to Godwith's girlfriend Magda (a year younger than the World Wide Web).
Do you or a loved one have a birthday coming up? Sign up for a birthday shout-out here, and click here to explore the Timeline feature for yourself.
---
Meet The Atlantic Daily's team here. To contact us, email hello@theatlantic.com.

Did you get this newsletter from a friend? Sign yourself up here.