The Atlantic Daily: Unintended Consequences
What Trump's immigration proposals could mean, why the U.S. will stay in climate negotiations, what it's like to write professional fan fiction, and more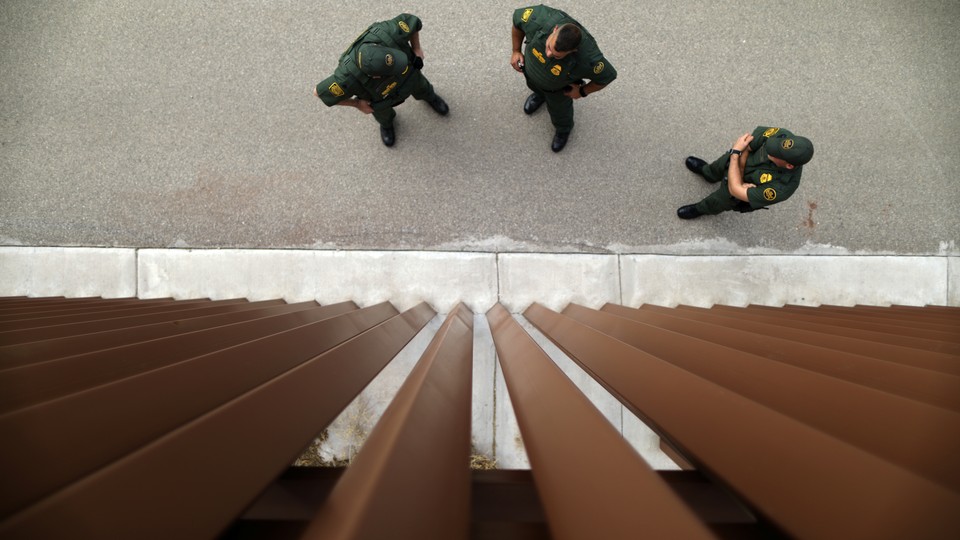 What We're Following
Immigration Nation: The Trump administration is proposing changes to the 1965 Immigration Act that critics say could make the country less diverse, but the history of that legislation illustrates how hard it is to predict the results of immigration policy. The president also wants to hire 500 new Border Patrol agents next year, but—as the comedian John Oliver pointed out in a segment based on Atlantic reporting—a high level of corruption within the agency means the plan comes with serious risks.
Climate Constancy: The State Department announced on Friday that the U.S. will continue to attend climate negotiations related to the Paris agreement, honoring the departure rules of the original treaty—even though the country plans to formally withdraw as soon as possible. Meanwhile, geoengineering researchers are considering a plan to slow down global warming by dimming the sky—something they say is close to being feasible, though they're not yet sure of the repercussions.
Tech Trouble: A memo from an anonymous Google software engineer that railed against workplace diversity efforts illustrates a deeper problem with the tech industry: that its built-in cultural biases may be self-perpetuating. On the other hand, tech can be used to help people make connections—such as in one nonprofit that seeks to bring more young people into STEM fields by fostering online mentorship.
---
Snapshot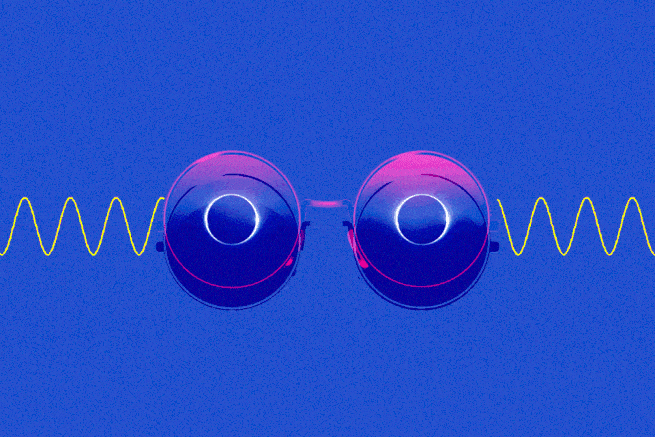 ---
Evening Read
Jason Heller on pitching ideas for his first book:
Then, the editor sent me a proposal that changed my life: Would I want to write a tie-in book for On Stranger Tides, the upcoming fourth installment of Disney's Pirates of the Caribbean franchise? The catch: The book had to be done in five weeks. Rather than adapting the film, I'd produce a tongue-in-cheek guide to piracy, a mix of real-life lore and the magical mythos of the movies.

I was a fan of pirates, of fantasy, and of the films themselves. The deadline would be brutal, but I was trying to make a leap into book-writing, and this was a book, period. I said yes. The fact that I was a near-starving writer, and the paycheck was several thousand dollars, didn't hurt. So I signed the contract, pulled out my pirate-history books, cued up the first three Pirates of the Caribbean DVDs, and dove in.
Keep reading here, as Heller reveals the creative side of the massive media tie-in industry.
---
What Do You Know … About Education?
Last week, The New York Times obtained an internal Justice Department memo on plans to investigate "intentional race-based discrimination" in college admissions, and outrage quickly erupted over what appeared to be a move to protect white Americans from "reverse racism" in affirmative-action policies. It turns out that the Justice Department intends to investigate a claim by an Asian American group, but that doesn't mean the debate is over: The argument that affirmative action discriminates against Asian Americans is nearly impossible to prove, and there's disagreement over the actual extent of the discrimination. Meanwhile, on the Pine Ridge Indian Reservation, Alia Wong explored another quest for educational opportunity, painting an intricate picture of the relationship Lakota youth have with their Native identities and the aspirations that often take them far from home.
Can you remember the other key facts from this week's education coverage? Test your knowledge below:
1. On average, the starting salaries of first-generation college students are about ____________ percent lower than those of their peers with multiple generations of college in the family.
Scroll down for the answer, or find it here.
2. According to a recent study, eighth-graders who attend public schools near ____________ perform consistently worse than others in math.
Scroll down for the answer, or find it here.
3. A recent survey shows that 44 percent of Canadians hold a favorable view of the U.S., the lowest rate in ____________ years.
Scroll down for the answer, or find it here.
---
Help Us Find the Longest-Running Atlantic Subscription
For our 160th-anniversary issue, we're searching for the person who's been subscribing to The Atlantic for the greatest number of years. If you think that's you or someone you know, please fill out this form to tell us how long you've been subscribing, and a little bit about your Atlantic story.
---
Look Back
On this day in 1978, President Jimmy Carter declared a state of emergency in Niagara Falls, New York, due to toxic waste dumped improperly in the city's Love Canal neighborhood. In our December 1979 issue, Michael H. Brown described the disaster:
Though unafflicted before they moved there, many people were now plagued with ear infections, nervous disorders, rashes, and headaches. One young man, James Gizzarelli, said he had missed four months of work owing to breathing troubles. His wife was suffering epileptic-like seizures which her doctor was unable to explain. ...

Evidence continued to mount that a large group of people, perhaps all of the one hundred families immediately by the canal, perhaps many more, were in imminent danger. While watching television, while gardening or doing a wash, in their sleeping hours, they were inhaling a mixture of damaging chemicals. Their hours of exposure were far longer than those of a chemical factory worker, and they wore no respirators or goggles. Nor could they simply open a door and escape. Helplessness and despair were the main responses to the blackened craters and scattered cinders behind their back yards.
---
Reader Response
As the U.S. prepares for a rare total solar eclipse this month, we asked readers to share how they're planning to celebrate. Jim Wohlhueter, a fourth-time eclipse chaser, offers some tips:
Don't waste time getting a perfect photo. The eclipse duration is very short. Estimate a couple good settings for your camera. Take a few shots, then put the camera away and absorb the entire event. There will be thousands of photos on the internet that will be exactly like yours. The temperature will drop, animals in the area will go silent, the umbral shadow will race across the ground, other viewers will gasp, sing, shout, or maybe come to tears. A good point-and-shoot camera will take some wonderful photos of the crowd and the eclipse.

Look for planets Mercury, Mars, and Venus. They will all be prominent in the dark sky. Jupiter may be visible along the horizon. Be prepared to move if clouds swoop in, and upon arriving home, start planning your next eclipse trip.
Read more reader tips here, and check out all of our eclipse coverage here.
---
Verbs
Moon formed, dragons unleashed, power grid updated, PharmaBro precedented.
---
Time of Your Life
Happy birthday to Jess (the same age as Angelina Jolie); to Ashley's boyfriend, Stu (a year younger than Microsoft); to Loye's friend (the same age as Magic: The Gathering); to Marianna (a year younger than Shark Week); to Ernie's son Ryan (who came of age around the time China resumed control of Hong Kong); and to Henry from his Ninang—at 1, he's still too young for the life timeline, but old enough to understand video chat.
From yesterday, happy birthday to Iris's mother, Fran (who was 18 during the Battle of Britain); to Joan (born around the time Paris was freed from German occupation); to Gary's "most wonderful wife and life companion" Wendy (a year younger than Disneyland); to Charlene's mother, Yupu (the same age as the Voting Rights Act); and to Carolyn's partner in life, Naeem (a year younger than Game Boys).
Do you or a loved one have a birthday coming up? Sign up for a birthday shout-out here, and click here to explore the Timeline feature for yourself.
---
Meet The Atlantic Daily's team here. To contact us, email hello@theatlantic.com.

Did you get this newsletter from a friend? Sign yourself up here.