The Atlantic Daily: Mueller It Over
A grand jury for the Russia investigation, Trump's calls with foreign leaders, North Korea's nuclear program, and more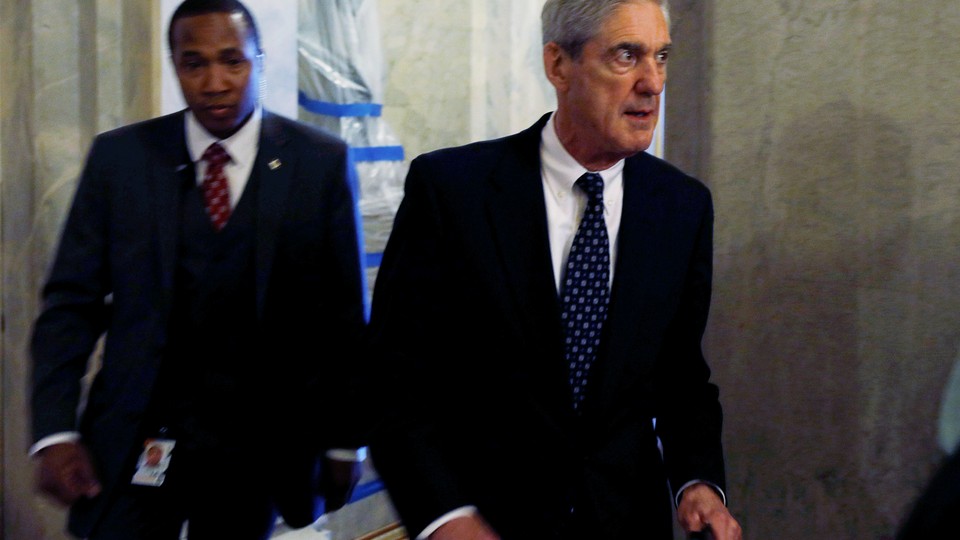 What We're Following
Investigation Advanced: Special Counsel Robert Mueller impaneled a Washington grand jury for his probe into Russia's interference with the presidential election. CNN reports that he's also begun, separately, to investigate potential financial crimes—an expansion of the probe that President Trump has suggested would provoke him to fire Mueller. As McKay Coppins writes, protecting Mueller's investigation is now the most important task for congressional Republicans opposed to Trump.
Right Turn: Jim Justice, the Democratic governor of West Virginia, is announcing his decision to become a Republican at a rally with Trump tonight. He's eligible for reelection in 2020, and his once reliably blue state has become increasingly conservative in the past few years.* Meanwhile, federal regulatory policies have also shifted to the right under Trump, and the changes foreshadow a pitched battle with environmental groups.
Leaders and Leaks: The full transcripts of Trump's January phone conversations with Mexican President Enrique Peña Nieto and Australian Prime Minister Malcolm Turnbull, published today by The Washington Post, contain revealing details of how Peña Nieto and Turnbull approach their dealings with the U.S. president—and succeed in getting what they want. For his part, Trump elicits a strikingly blunt explanation of Australia's controversial migrant policy from Turnbull. But as David Frum writes, those candid details of private conversations between leaders are exactly what make such leaks a danger to U.S. national interests.
---
Snapshot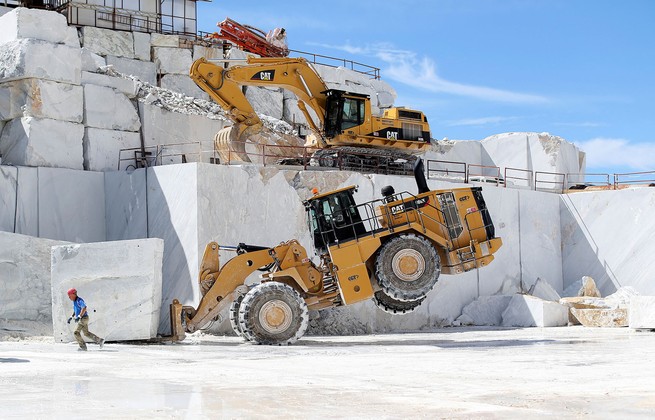 ---
Who We're Talking To
Sally Yates, the former acting attorney general, reflects on the principles that have guided her career. Watch the interview here.
Ava DuVernay, the Oscar-nominated director, shares her secrets to Hollywood success.
Dan Arnit, a backhoe operator who specializes in archaeological digs, explains how to excavate fragile sites one millimeter at a time.
---
Evening Read
Sophie Gilbert on why some male thriller writers like Martyn Waites—a.k.a. Tania Carver—are adopting female pen names:
While exact numbers are hard to source, women readers have come to dominate fiction … And while crime fiction and psychological thrillers are often associated with male readers, women read most of those, too—between 60 and 80 percent. Dr. Melanie Ramdarshan Bold, a lecturer in publishing and book culture at University College London, told me that women also prefer to read books by women, citing a Goodreads survey that found 80 percent of a new female author's readership is likely to be female. …

But the success of writers like Gillian Flynn and Paula Hawkins and Karin Slaughter isn't just due to the fact that they're women. Rather, it's that the books they write often interpret the world through an unmistakably female lens. Waites quotes an adage that the difference between crime writers is that a male writer will note what a crime looks like, whereas a female writer will explore what it feels like. Finding success in contemporary crime fiction, then, isn't just about adopting a gender-neutral name. It's about writers comprehending why women are so compelled by stories about brutal, graphic violence in the first place.
Keep reading here, as Sophie explores the complex past and present of crime writing directed at women.
---
What Do You Know … About Global Affairs?
The Trump administration is struggling to formulate a response to North Korea's July 28 launch of another intercontinental ballistic missile, which experts say could reach the continental United States. Sanctions seem not to have worked, and military action would likely mean sparking a real conflict in East Asia to prevent a theoretical one in the U.S. It may not be possible for the international community to stop North Korea from developing nuclear weapons—but a combination of deterrence, reassurance of allies, and sanctions could still send the message that using them would be the last decision the hermit kingdom ever makes.
Can you remember the other key facts from this week's global coverage? Test your knowledge below:
1. The first country in the world to give women the right to vote was ____________ .
Scroll down for the answer, or find it here.
2. Russia is expelling ____________ American diplomats from the country in response to increased U.S. sanctions.
Scroll down for the answer, or find it here.
3. On July 28, President Trump gave a speech about "liberating" Long Island from the Central American gang ____________ .
Scroll down for the answer, or find it here.
---
Urban Developments
Our partner site CityLab explores the cities of the future and investigates the biggest ideas and issues facing city dwellers around the world. Gracie McKenzie shares three of today's top stories:
At yesterday's press briefing, Trump administration senior policy adviser Stephen Miller accused CNN's Jim Acosta of holding a "cosmopolitan bias." Here's why that's likely not the slight Miller intended.

Want New York City's trains to run on time? Rethink the schedule, a forensic transit scientist says.

This summer's total solar eclipse will have a dark side on the ground, too: Cities in its path are preparing for infrastructure overload.
For more updates from the urban world, subscribe to CityLab's daily newsletter.
---
Reader Response
In a feature story for our upcoming issue, Jean M. Twenge argues that contemporary teens' reliance on smartphones for entertainment has made them physically safer than any generation before, but at greater risk of depression due to the time they spend alone. One parent weighs the risks and benefits:
I can honestly say my biggest parenting regret was getting my kids iPhones. It has led to huge arguments about phone time, appropriate use of phones, and looking at inappropriate YouTube videos; it cratered their love for reading books, etc. But it was hard to see another route—I don't know a single friend of theirs that doesn't have a phone, and without it, they would be socially isolated.
Another reader agrees:
For better or worse, smartphones are very much a part of the teenage social fabric. Completely opting out would be a bit like sending a teenager to school in clothes made from burlap sacks—a valid choice, but one that's going to carry some definite consequences with regards to fitting in.
Read the article here. More smartphone news to worry about: Having yours nearby can distract you even if it's turned off.
---
Verbs
Eclipse anticipated, dinosaur preserved, affirmative action debated, "late capitalism" explained.
---
Time of Your Life
Happy birthday to J.J. (a year younger than credit cards); to David's wife, Amanda (twice the age of Toy Story); to Gail's spouse, Martha (a year younger than Captain America); to Karen's friend (the same age as the Voting Rights Act); to Julia (a year younger than the atomic bomb); to Maggie's "wise and dependable friend" Charlotte (twice the age of Facebook); to Emily's mother, Diane (the same age as the Geneva Convention). Happy birthday to our product and planning director, Clarissa (one-fifth the age of The Atlantic), whose work makes this newsletter possible. And happy birthday to Kathleen (twice the age of CD players), who provides her own life timeline:
I have been an Army wife for 42 years, mother of one boy (age 35) and one girl (age 30), grandmother of two girls, was an educator in various positions for 45 years, and now volunteer at Arlington National Cemetery as an Army Arlington Lady.
Do you or a loved one have a birthday coming up? Sign up for a birthday shout-out here, and click here to explore the Timeline feature for yourself.
---
Meet The Atlantic Daily's team here. To contact us, email hello@theatlantic.com.

Did you get this newsletter from a friend? Sign yourself up here.
---
* This newsletter originally stated that Jim Justice is up for reelection in 2018. We regret the error.