The Atlantic Daily: Back to Backlash
Trump's inflammatory speech in Phoenix, ESPN's blunder over a name, Mattis's meeting in Turkey, and more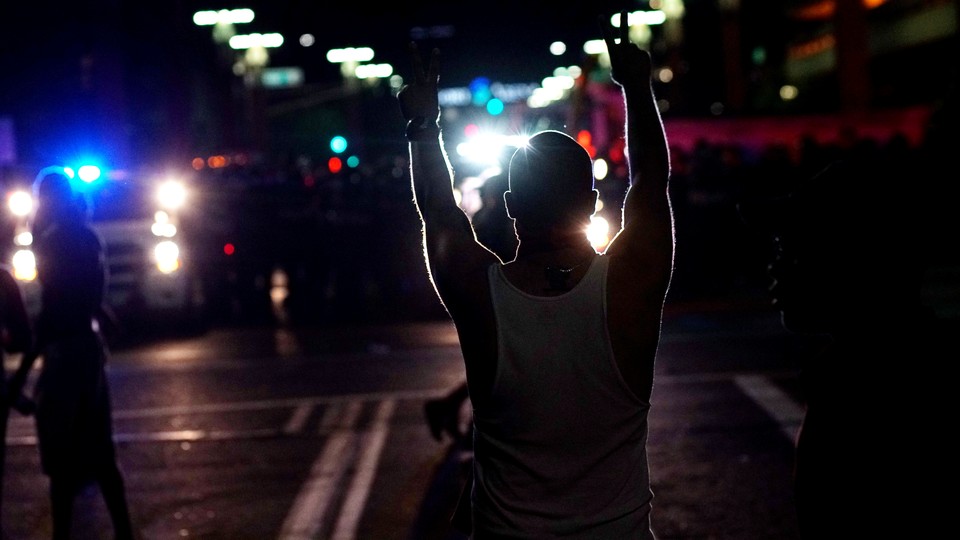 What We're Following
Trump's Phoenix Rally: The president attacked the media and Arizona's Republican senators while defending his response to Charlottesville and the former sheriff Joe Arpaio in an inflammatory speech last night. Notably, he accused journalists of dishonesty in covering his remarks about the violence—yet his own account omitted the very statements that caused controversy. James Fallows explains what's dangerous about such an attack on the press.
All About Outrage:  As University of Virginia students grapple with the school's troubling racial history, ESPN reassigned a reporter named Robert Lee from covering a UVA football game in hopes of avoiding "memes and jokes" about the name he shares with the Confederate general—provoking a backlash that illustrated how key issues in the debate over monuments get obscured. Meanwhile, the ACLU has been pressured to change its approach of protecting even hate speech—but as Conor Friedersdorf writes, such a change would be dangerously shortsighted.
Talking Turkey: Secretary of Defense James Mattis traveled to Ankara to meet with government officials and strengthen the U.S.-Turkey alliance. The partnership is a delicate one: Turkey's cooperation is key to preserving the strength of NATO and security in Europe. But America's support of Kurdish fighters, whom Turkey sees as terrorists, is an equally crucial part of its strategy to fight ISIS—and that's not to mention the tensions caused by President Recep Tayyip Erdogan's authoritarian government.
---
Snapshot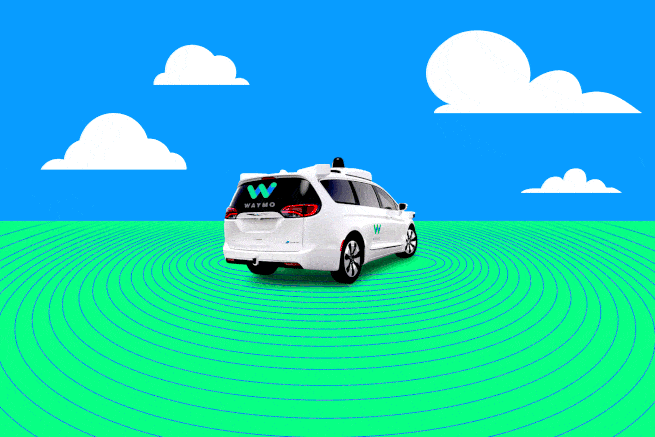 ---
Evening Read
Alana Semuels on the population decline in rural Japan:
In some rural regions, nature is reclaiming the land. Families are tearing down unused homes, turning the land back into fields. Bear attacks near settlements in Japan's north are increasing as humans stop pruning back trees and maintaining their land. Wild boars have been ravaging farmland across the island of Honshu. "What will happen in the future, for most places, the only outcome will be total disappearance," said Peter Matanle, a senior lecturer in Japanese studies at the University of Sheffield who has extensively studied Japan's rural decline. Fields and empty lots will replace homes and farmland, and in some places, only graveyards will be left to mark the land where people once lived. …

Other regions of the world will soon have to face these challenges, too. Just about every developed country is aging and urbanizing, though Japan is doing so the fastest. Its solutions to combating this decline may be significant for the rest of the world. So, too, may its failures.  
Keep reading here, as Alana investigates whether there's any way to keep Japan's small towns from disappearing.
---
What Do You Know … About Science, Technology, and Health?
After Monday, the U.S (and possibly its president) is suffering from a collective eclipse hangover. For those now hooked on the cosmic spectacle, enjoying eclipses doesn't have to be a domestic affair. One reporter found unexpected connection while observing a 2001 eclipse in Zimbabwe, while an artist imagined that by 2017, we'd all be watching the solar eclipse from the moon. And Donald Liebenberg, an avid umbraphile, has seen solar eclipses from just about everywhere but the moon: Easter Island, Zambia—even a Concorde jet.
Can you remember the other key facts from this week's science, tech, and health coverage? Test your knowledge below:
1. The average temperature of Earth's interior is ____________ degrees Celsius.
Scroll down for the answer, or find it here.
2. Unlike most mammals, dolphins and porpoises do not ____________ their food.
Scroll down for the answer, or find it here.
3. Grizzly bears on Alaska's Kodiak Island are forsaking salmon and snacking on ____________ instead.
Scroll down for the answer, or find it here.
---
Look Back
Nat Turner's rebellion—one of the bloodiest uprisings of slaves and free black people in American history—ended on this day in 1831. In our August 1861 issue, the abolitionist Thomas Wentworth Higginson gave this account:
Swift and stealthy as Indians, the black men passed from house to house,—not pausing, not hesitating, as their terrible work went on. In one thing they were humaner than Indians or than white men fighting against Indians,—there was no gratuitous outrage beyond the death-blow itself, no insult, no mutilation; but in every house they entered, that blow fell on man, woman, and child,—nothing that had a white skin was spared. From every house they took arms and ammunition, and from a few, money; on every plantation they found recruits: those dusky slaves, so obsequious to their master the day before, so prompt to sing and dance before his Northern visitors, were all swift to transform themselves into fiends of retribution now.
Higginson went on to add, "In shuddering at the horrors of the insurrection, we have forgotten the far greater horrors of its suppression." Read more here.
---
Reader Response
A reader discovers our series of stories about deciding whether to have kids:
I've been reading the articles you have shared with great interest, as I myself am one of the undecided. I am 28 and my boyfriend is 33. He is 80 percent sure he doesn't want children due to a variety of reasons. I, on the other hand, always just assumed I would have children—just like getting married and buying a house, it was just one of those things people do when they are in a loving relationship. I thought that I'd have this maternal pull of my body and my mind informing me to stop everything and procreate. This has not yet happened and I am in doubt as to whether it will ...

I am intrigued, of course, by the idea of growing a tiny human, and worry I'd regret not having a child later in life if I missed the boat. However, I don't actually know if I want to raise a child—I feel ill-prepared mentally, physically, and emotionally. Not to mention that I'd have to give up my career, life, and freedom for a period at least. Is it worth it for something I'm just not sure I want?
More readers reflect on that question here.
---
Nouns
Acrostic dissent, social-media oasis, binge-eating therapy, Shondaland's shift.
---
Time of Your Life
Happy birthday to William (the same age as transcontinental TV broadcasts); Ruth's wife (twice the age of Macintosh computers); to Mindi's son Zach (a year younger than the euro); to Dahven (twice the age of Game Boys); to Donald's wife, Yon Qun (a year younger than the Super Bowl); to Gordon (born around the time East Germany began construction of the Berlin Wall); to Ann's father, Ben (a year younger than helicopters); from Stacy to Cliff (twice the age of the iTunes Store); to Jada's 108-year-old grandmother Valentina (who was 18 when construction on Mount Rushmore began); and to Jetty's 11-year-old grandson Evan, who was born two years after the Cassini-Huygens probe made it to Saturn.
Do you or a loved one have a birthday coming up? Sign up for a birthday shout-out here, and click here to explore the Timeline feature for yourself.
---