The Atlantic Daily: National-Security Shakeup
H.R. McMaster fires Ezra Cohen-Watnick from the NSC, Trump signs Russia sanctions into law, Japan succeeds at education equity, and more.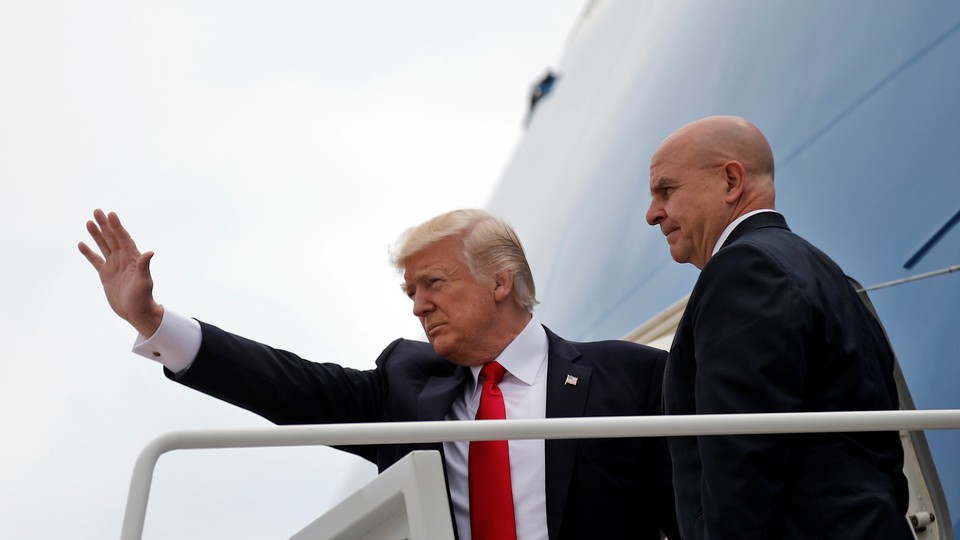 What We're Following
Job Insecurity: National-Security Adviser H.R. McMaster removed Ezra Cohen-Watnick, the controversial senior director for intelligence, from the National Security Council. Last month, he also forced out a top official who had authored a memo claiming President Trump's agenda was under attack by subversive forces inside and outside the government. The dismissals speak both to an administration troubled by infighting and to McMaster's effort to take control of his office. But behind the staffing turmoil, the executive branch is getting things done.
Russia Sanctions: Though President Trump signed a bill imposing new sanctions on Russia into law, he also criticized it for "the many ways it improperly encroaches on executive power, disadvantages American companies, and hurts the interests of our European allies." Indeed, some European leaders worry the sanctions will inadvertently affect their business interests. For its part, Moscow has reacted with an expulsion of U.S. diplomats recalling tactics the Soviet Union used during the Cold War—which were ultimately unsuccessful.
Education Equity: Controversy erupted this morning over a New York Times report that the Justice Department plans to pursue civil-rights cases against universities with affirmative-action policies that it deems discriminatory against white and Asian American students. In Pine Ridge, South Dakota, college-bound Native American students see education as the key to reclaiming and reviving a reservation plagued by poverty. And in Japan, the system for giving all students an equal chance of success revolves around ensuring teachers and schools are well-funded even in low-income areas.
---
Snapshot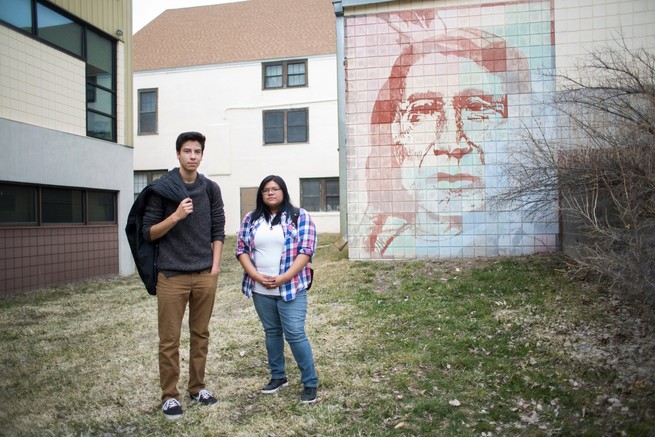 ---
Evening Read
Olga Khazan on why women bully each other at work:
At least at [Shannon's] firm, no one seemed to like the handful of female partners. "They were known as bitchy, bossy, didn't want to hear excuses," Shannon told me. She once spotted a female partner screaming at the employees at a taxi stand because the cars weren't coming fast enough. Another would praise Shannon to her face, then dispatch a senior associate to tell her she was working too slowly. … Shannon admits that she can be a little sensitive, but she wasn't the only one who noticed. "Almost every girl cried at some point," she says. …

Still, the senior women's behavior made sense to her. They were slavishly devoted to their jobs, regularly working until nine or 10 at night. Making partner meant either not having children or hiring both day- and nighttime nannies to care for them. "There's hostility among the women who have made it," she said. "It's like, 'I gave this up. You're going to have to give it up too.' "
Keep reading here.
---
What Do You Know … About Science, Technology, and Health?
Everyday life is rife with dangerous-sounding things that probably won't kill you. Turns out that eye twitches, while sometimes related to serious conditions, are usually not a sign of imminent death. A history of hair dryers reveals the appliance is a lot less likely to electrocute you since certain safety features were mandated in 1991. Out-of-the-box mac and cheese is made with small amounts of potentially harmful chemicals, but it's mostly safe as long as you're not eating it for every meal. And blowing out birthday candles has a minimal chance of making your party guests sick—even though it can increase the bacteria on your cake by as much as 12,000 percent.
Can you remember the other key facts from this week's science, tech, and health coverage? Test your knowledge below:
1. Humans can distinguish between colors because of three different kinds of light-sensitive pigments called ____________ found in our eyes.
Scroll down for the answer, or find it here.
2. The number of Alaska Native communities legally allowed to hunt whales for subsistence is ____________.
Scroll down for the answer, or find it here.
3. On Jupiter's moon Titan, the organic compound ____________ forms lakes, clouds, and precipitation, similar to the water cycle on Earth.
Scroll down for the answer, or find it here.
—Rachel Gutman
---
Look Back
On this day in 1939, Albert Einstein signed a letter from the Hungarian physicist Leo Szilard urging President Franklin D. Roosevelt to develop an atomic-weapons research program. In our November 1947 issue, Einstein reprised his reasoning—and added some new perspective:
It should not be forgotten that the atomic bomb was made in this country as a preventive measure; it was to head off its use by the Germans, if they discovered it. The bombing of civilian centers was initiated by the Germans and adopted by the Japanese. To it the Allies responded in kind—as it turned out, with greater effectiveness—and they were morally justified in doing so. But now, without any provocation, and without the justification of reprisal or retaliation, a refusal to outlaw the use of the bomb save in reprisal is making a political purpose of its possession; this is hardly pardonable.
Read more of Einstein's warnings at the dawn of the Cold War here.
---
Reader Response
The TAD group is discussing Olga's article on "queen bees" in the workplace. One commenter is skeptical:
The behavior itself isn't particularly gendered, but the reaction to it tends to be very much so. If the bullies are men, you see a lot of employees who are resigned to it or just think it "comes with the territory." If the bullies are women, people are highly attuned to the situation and want it to stop. The latter feeds drama, the former feeds turnover. In other words: we tend to think this is a female issue because staff makes noise when a woman does it; when a man does, they just suck it up until they can't take it anymore and then they quit.
Check out more reader comments here, and click here to share your thoughts for a reader discussion in Notes.
---
Nouns
Traffic turkey, tea heist, embryo edits, vampire kinship.
---
Time of Your Life
Happy birthday from Dan to Dianne (18 years older than Neil Armstrong's moonwalk); to Terri's daughter Carrie (the same age as compact discs); to Joan's sister (twice the age of the World Wide Web); to Michael (the same age as the state of Hawaii); to Julie (the same age as Hillary Clinton); to Abby's husband, Michael (twice the age of Google); to Neil's sister Hanna (who was 18 years old when Venera 7 launched); and to Ravish's son-in-law (born around the time Thurgood Marshall was appointed to the Supreme Court). And happy birthday to two more readers too young for the Life Timeline: Ikram's sister Anfaal, who at 9 is just the right age to fix transportation in America, and Anne's great-niece Lina, who at 10 is just old enough to discover a supernova.
Do you or a loved one have a birthday coming up? Sign up for a birthday shout-out here, and click here to explore the Timeline feature for yourself.
---
Meet The Atlantic Daily's team here. To contact us, email hello@theatlantic.com.

Did you get this newsletter from a friend? Sign yourself up here.