The Atlantic Daily: Threats Leveled
North Korea gets specific, Trump declares the opioid crisis a national emergency, the NOAA dropped its new report on climate change, and more.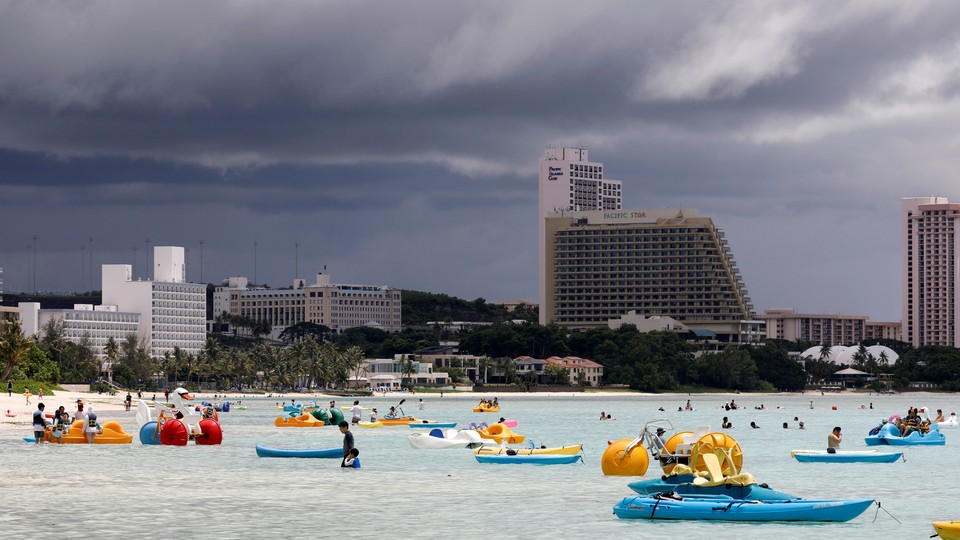 What We're Following
Escalating Tension:  President Trump reiterated his threats against North Korea this afternoon, stating his promise of "fire and fury" may not have been "tough enough." Earlier, North Korea had outlined a detailed plan for how it could strike Guam "to signal a crucial warning to the U.S.," escalating the vaguer threat it made against the island territory earlier this week. In Guam, residents are trying to remain calm—though some are frustrated not only with North Korea, but also with the U.S. for putting them in the rogue nation's crosshairs.
Emergency Measures: Trump announced that he intends to follow the recommendation of his presidential commission in declaring the opioid crisis a national emergency, contradicting a statement his administration made earlier this week. When the declaration becomes official, it will make federal disaster funds available to help manage the crisis. Trump hasn't described what specific emergency actions will be taken, but the previous announcement promised a focus on "law and order"—an approach that hasn't worked well in the past.
Climate Climax: The five biggest findings of the National Oceanic and Atmospheric Administration's new report on 2016 weather paint a worrying picture of the state of the climate: Last year was the hottest on record, seas continued to rise, and countries around the world suffered severe drought. Al Gore's new documentary, An Inconvenient Sequel, uses the tactics of TV shows to drive home the severity of this situation, but risks undermining some of its own calls to action. California has what might be a more effective solution in its own international climate pact, formed with several Canadian provinces—and soon, perhaps, with other U.S. states.
---
Snapshot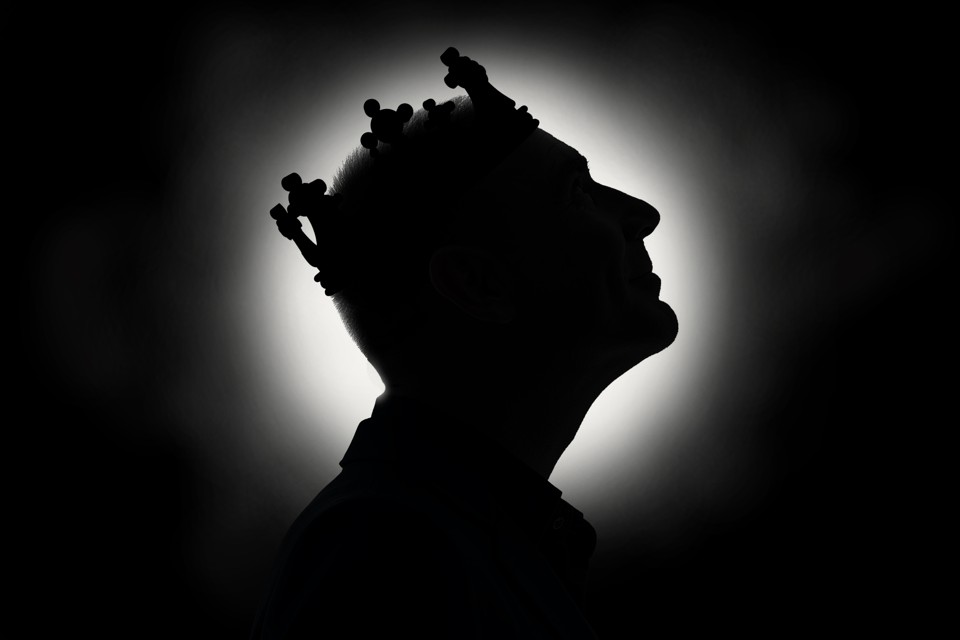 ---
Evening Read
Franklin Foer on the legacy of liberalism:
One of the essential qualities of liberalism is that it always disappoints. To its champions, this is among its greatest virtues. It embraces a realistic sense of human limits and an unillusioned view of political constraints. It shies away from utopian schemes and imprudent idealism. To its critics, this modesty and meliorism represent cowardice. Every generation of leftists angrily vents about liberalism's slim ambitions and its paucity of pugilism. Bernie Sanders and his followers join a long line of predecessors in wanting liberalism to be something that it most distinctly is not: radical.
Keep reading here, as Foer traces the debate over liberal ideals back to the early 20th century. And go here for Senator Jeff Flake's take on how Trump's travel ban contradicted conservative principles.
---
What Do You Know … About Global Affairs?
It can sometimes be useful to analyze the past in order to make sense of the present. For instance, the failure of a 1940 plan to unite Britain and France into a single country helps explain why the United Kingdom voted for Brexit. And amid increased concern over propaganda and "fake news," a newly translated account of the lives of Soviet women who served during World War II by Nobel laureate Svetlana Alexievich serves as a reminder of the "higher purpose" that suffering can serve in cases of war.
Can you remember the other key facts from this week's global coverage? Test your knowledge below:
1. Amid a worsening political and economic crisis, Venezuela's annual inflation rate is approaching ____________ percent.
Scroll down for the answer, or find it here.
2. With 7 million followers, the Baha'i faith has attracted ____________ percent of humanity after 150 years of existence.
Scroll down for the answer, or find it here.
3. This week, ____________became the latest country to target the Qatari TV network Al Jazeera by stripping its journalists of their press credentials.
Scroll down for the answer, or find it here.
---
Urban Developments
Our partner site CityLab explores the cities of the future and investigates the biggest ideas and issues facing city dwellers around the world. Gracie McKenzie shares three of today's top stories:
"I don't think every town is destined to exist forever, but ... Wilkinsburg deserves to exist because racism and classism don't." Here's the case for saving the small black city, according to one newly elected mayor.

The age-old motto for pest control is "see a rat, kill a rat." But now, can big data help governments end infestations before they begin?

The San Francisco millionaires who had their street bought by real-estate investors might not get much sympathy. But when cities sell off real public assets, it's everyone's concern.
For more updates from the urban world, subscribe to CityLab's daily newsletter.
---
Reader Response
A reader who served in Afghanistan joins James Fallows's discussion of moral responses to the Vietnam War:
The crazy thing is, [opponents to the Vietnam War] did affect national policy! The Vietnam War ended. That's how democracy should work—an anti-war movement shook up a major political party and pulled us out of a fight we weren't losing because our involvement was not in line with what they believed our country should stand for. … That hasn't happened in today's wars. …

I don't want to sound nostalgic for Vietnam-era civil-military relations, nor do I intend to frame Vietnam as a positive counterpoint to our current situation. More Americans died then, [and] returning service members had a far less positive experience than I did … But I do think there is much we can and should learn from Vietnam and the past 16 years as we wrestle with how best to apply American power in the current and future, and how best to check American power with American democracy.
More reader discussion here.
---
Nouns
Resilient kids, lonely robot, ad apocalypse, Mitch ado.
---
Time of Your Life
Happy birthday to Jocelyn's cousin and goddaughter (twice the age of websites); to Debra's husband, Doug (a year younger than Martin Luther King Jr.'s "I Have a Dream" speech); to Bill's wife, Robin (the same age as the Helsinki Olympic Games); to Sue's brother Ken (a year younger than James Bond); to Regina's sister Judy (born around the time Thurgood Marshall was appointed to the Supreme Court); to Trudy's daughter Jolie (a year younger than Google); to Keondra's sister Keisha (a year younger than Apple); to Barbara's daughter Marlena (the same age as New York City's ban of cigarette ads on public transit); and to Layne (a year younger than the TV remote).
Do you or a loved one have a birthday coming up? Sign up for a birthday shout-out here, and click here to explore the Timeline feature for yourself.
---
Meet The Atlantic Daily's team here. To contact us, email hello@theatlantic.com.

Did you get this newsletter from a friend? Sign yourself up here.