The Atlantic Daily: Kushner Speaks
The president's son-in-law's statement on collusion, the legal dispute threatening Snopes, the rise of anti-Muslim violence in India, and more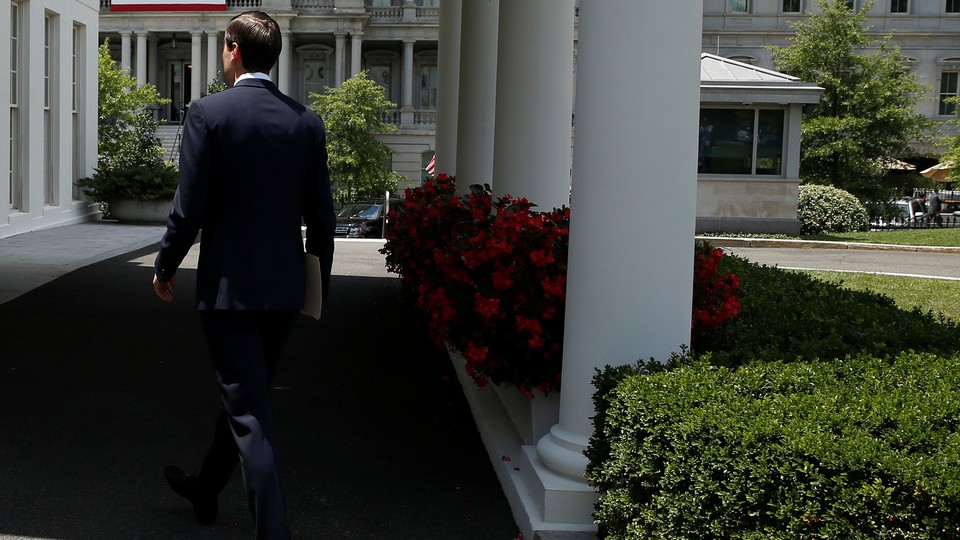 What We're Following
'I Did Not Collude With Russia': That's what the president's son-in-law told the Senate Intelligence Committee, and repeated in a statement to the press today. Jared Kushner's prepared remarks to the committee described attempts from the Russian side to contact him during Trump's campaign, suggesting that Russia tried a variety of ways to get his team's attention. Setting aside the campaign controversy, there are actually several completely legal ways for a foreign actor to interfere with the U.S. democratic process.
Religious Violence: Anti-Muslim attacks by Hindu mobs are on the rise in India, a trend that seems to illustrate the effects of cultural-nationalist rhetoric from Prime Minister Narendra Modi. Elsewhere, today marks three years since ISIS destroyed the revered monument of Jonah's Tomb in Mosul, and Iraqis from many different religious backgrounds reflect on rebuilding the city whose connected cultures it symbolized.
Facts in Check: Snopes.com, the fact-checking website, is embroiled in a complex legal battle over ownership that threatens its future. And the Freedom of Information Act could be handicapped by one congressman's directive to change the way some government records are classified—but a conservative watchdog group is fighting to protect it.
---
Snapshot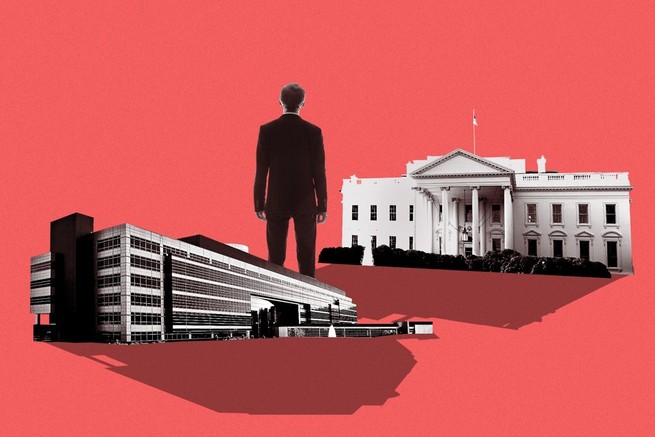 ---
Evening Read
James Suzman on the solar-powered ATM in Tsumkwe, Namibia, the capital of the Ju/'hoansi hunter-gatherer society:
When it actually works, it is the only means by which the 100 or so Ju/'hoansi in Tsumkwe with salaries can translate their digital paychecks into cash without traveling 200 miles to the nearest larger town, Grootfontein. The machine still elicits occasional gasps from some of the older Ju/'hoansi. "If you feed this machine the right numbers," one old Ju/'hoan man explained to me with a wink, "it magically shits money."

There was more to the old man's comment than pure whimsy. For when viewed through the prism of a hunter-gatherer's perspective, the world of money and finance truly does lend itself to the kind of trickery and sleight of hand associated with magicians and tricksters; more than most residents of developed countries would likely admit, the economic contrivances that course through daily life are abstract, sometimes arbitrary, almost supernaturally inexplicable, and yet, despite all that, agreed upon as necessary and normal.
Keep reading here, as Suzman tells "the story of how paper money made its way into Ju/'hoansi society—and then quickly retreated from it."
---
What Do You Know … About Education?
How do our perceptions shape the decisions we make when it comes to school? Relying on selective data, parents are convinced the public-school system is crumbling, even when their own children's schools seem to be doing well. A new study explores how Asian students and white students often draw on differing images of success when making the choice between a big-fish-in-a-small-pond or small-fish-in-a-big-pond college experience. And in a follow-up to their 2015 cover story for The Atlantic, Jonathan Haidt and Greg Lukianoff argue that telling college students that speech is a kind of violence reinforces a culture of anxiety that's counterproductive, even dangerous.
Can you remember the other key facts from this week's education coverage? Test your knowledge below:
1. In New York, charter schools are permitted to have no more than ____________ uncertified teachers.
Scroll down for the answer, or find it here.
2. The rule that prohibits public money from funding religious institutions in most states is called the ____________ Amendment.
Scroll down for the answer, or find it here.
3. In the city of Buffalo, New York, nearly ____________ out of 10 public-school students qualified for free or reduced-price lunch in the 2010-2011 school year.
Scroll down for the answer, or find it here.
—Isabel Fattal
---
Look Back
On this day in 1847, the Mormon leader Brigham Young and his followers established Salt Lake City. Seventeen years later, for our April 1864 issue, Fitz-Hugh Ludlow visited the city and was impressed by what he saw:
By incredible labor, bringing down rivulets from the snow peaks of the Wahsatch range and distributing them over the levels by every ingenious device known to artificial irrigation, the Mormon farmers have converted the bottoms of the cañons through which we approached Salt Lake into fertile fields and Pasturelands, whose emerald sweep soothed our eyes wearied with so many leagues of ashen monotony, as an old home strain mollifies the ear irritated by the protracted rhythmic clash or the dull, steady buzz of iron machinery. Contrasting the Mormon settlements with their surrounding desolation, we could not wonder that their success has fortified this people their delusion. The superficial student of rewards and punishments might well believe that none but God's chosen people could cause this horrible desert, after such triumphant fashion, to blossom like the rose.
Read on for Ludlow's interviews with Young and other Mormon settlers here.
---
Reader Response
In his article "Schools Are Missing What Matters About Learning," Scott Barry Kaufman argues that many teachers don't emphasize curiosity enough. One commenter suggests some ways of fostering the trait at home:
In my own personal experience, you can foster it by encouraging it—answering a toddler's endless questions, asking young children "What do you think would happen if we mix X and Y or leave bread out of the fridge?" and then letting them try it to get the answer. With my kids, for example, we played "Sink or Float" at bath time, where they got to predict if something would sink or float, test it, and try the next item. We also took them "exploring"—my husband would drop us off and the kids would decide which way to explore. When they were done, we'd just call to be picked up. Even with food—if they read about a particular dish or see a movie set in another country, we'd give our best shot at making some food from that country. Whenever we go out to eat, I encourage them to try something new (sometimes as an appetizer in case they don't like it). Now, granted, they may have inherited some of their curiosity, but I have had similar success when they have friends over (barring food allergies).
Read the article here.
---
Verbs
Whale songs remixed, nests contested, wildflowers cultivated, singlehood captured.
---
Time of Your Life
Happy birthday to Renée's son André (twice the age of Harry Potter); to Leslie (a year younger than The Cat in the Hat); to Cheryl (a year younger than sunscreen); to Marv's wife, Carole (the same age as Pope Francis); to Huma's brother (twice the age of the International Space Station); and to Regina (a year younger than The Sound of Music).
From yesterday, happy birthday to Scott (twice the age of the 24-hour news cycle); to Amy's boyfriend, Thomas (a year older than the Corvette); to Shirley's wife (twice the age of the Disney Channel); and to Margot's granddaughter, who's too young for the timeline, but just the right age to bowl a perfect game.
Do you or a loved one have a birthday coming up? Sign up for a birthday shout-out here, and click here to explore the Timeline feature for yourself.
---