The Atlantic Daily: Missiles and Methane
North Korea's successful missile test, the EPA's methane rule, the shooting of a New York police officer, and more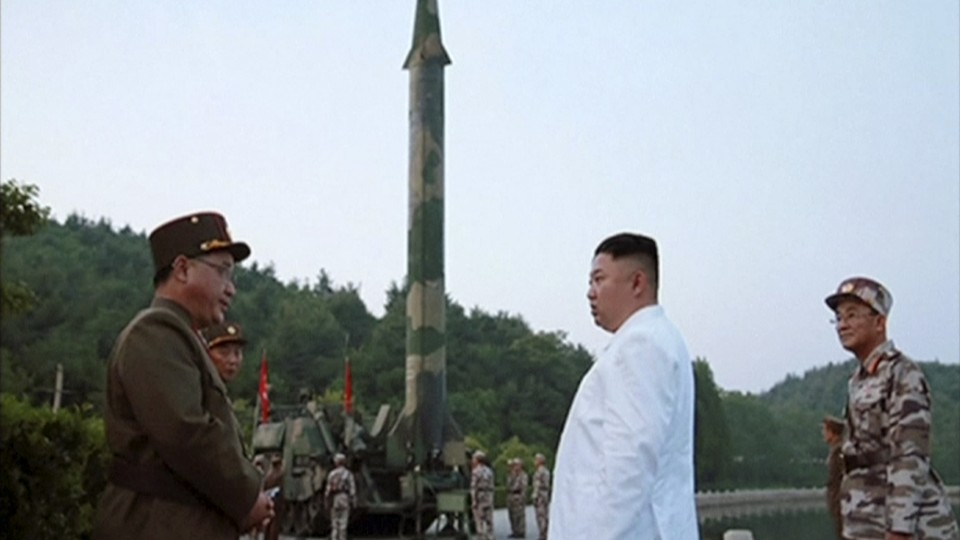 What We're Following
Fire Power: The U.S. and South Korea conducted a ballistic-missile drill in the Sea of Japan after North Korea said it successfully tested an intercontinental ballistic missile on Tuesday. That claim would put the U.S. within North Korea's firing range, and it's alarmed the U.S. and its allies. But as Mark Bowden writes, the new weapons test hasn't greatly altered the military standoff between North Korea and its neighbors. The stakes there have always been extremely high—and the potential for catastrophe might be a big part of what's now preventing war.
Methane Matters: A federal appeals court upheld the EPA's Obama-era "methane rule" this week, ruling that the agency's new head, Scott Pruitt, can't suspend enforcement of the restriction on methane emissions—though his staff is free to begin rewriting it. The automaker Volvo opted to reduce emissions as well, announcing a move to make only electric or hybrid cars beginning in 2019. Meanwhile, after President Trump opened the Atlantic Ocean to offshore drilling, his administration is facing a bipartisan push to block companies from using a blasting technique that harms ocean life.
Law and Order: A New York police officer, Miosotis Familia, was fatally shot this morning in what authorities called an "unprovoked" attack. The alleged shooter, Alexander Bonds, was a former convict who had previously expressed anger at police on social media. Elsewhere, a participatory defense program outside Philadelphia seeks to fill gaps in an overwhelmed legal system by training defendants' family members to advocate for them in court.
---
Snapshot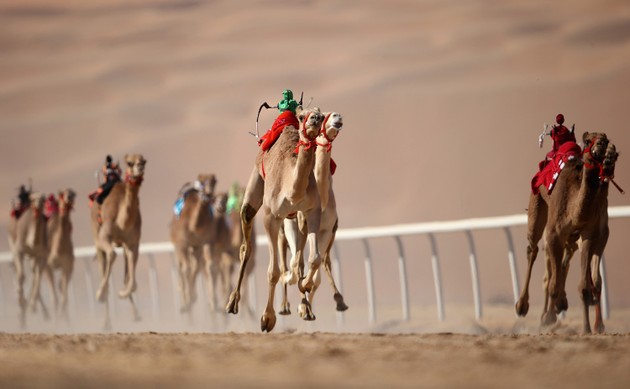 ---
Evening Read
Vann R. Newkirk II on how to beat asthma, one of the most common—and costly—chronic diseases in the U.S.:
There's no cure for asthma, but the good news about it is that it can be managed, and the problems associated with it are usually directly linked to that management. Asthma also responds to environmental factors that can be identified and mitigated. There are so many ways that life for asthma patients can be improved without ever needing to visit a doctor's office that it seems impossible to believe that its devastating effects on human life and its swelling costs can't be beaten. And some of the most effective therapies don't necessarily involve medicine at all, but changing the environments in which asthmatics live. For public-health officials, changing the very air people breathe might be the way forward.
Keep reading here as Vann travels to Denver, Colorado, for a case study in medical and environmental methods of fighting the disease.
---
What Do You Know?
1. On average, stars in the Milky Way travel at a speed of about ____________ miles per hour.
Scroll down for the answer, or find it here.
2. Judging by per-capita income, the wealthiest state in the U.S. is ____________.
Scroll down for the answer, or find it here.
3. Though Transformers: The Last Knight had a strong opening weekend in China, its box-office sales the following weekend were ____________ percent lower.
Scroll down for the answer, or find it here.
---
Look Back
On this day in 1996, Dolly the sheep became the first mammal to be cloned from an adult somatic cell. In our June 2002 issue, the biologist Robert A. Weinberg criticized the resulting "cloning circus":
Most of us regard reproductive cloning—a procedure used to produce an entire new organism from one cell of an adult—as a technology riddled with problems. Why should we waste time agonizing about something that is far removed from practical utility, and may forever remain so?

The nature and magnitude of the problems were suggested by the Scottish scientist Ian Wilmut's initial report, five years ago, on the cloning of Dolly the sheep. Dolly represented one success among 277 attempts to produce a viable, healthy newborn. Most attempts at cloning other animal species—to date cloning has succeeded with sheep, mice, cattle, goats, cats, and pigs—have not fared much better.
Read more here.
---
Reader Response
The TAD group is discussing Tracy Brown Hamilton's article on how the prevalence of digital tools makes kids less likely to practice art at school and at home. One reader reflects on the benefits they could lose:
Being familiar with art theory and history actually helped me pass my AP Lit classes. Having a visual understanding of symbolism and themes, and a visual familiarity with the culture of different time periods and different countries, informed my understanding of what I was reading and helped me to articulate ideas in my essays.
Another approaches it from a very different field:
As a practicing software engineer, I am grateful for having taken 12 continuous years of art classes from primary ed. Were I in charge I'd mandate that every engineer take at least one art class, even if just to learn basics like focal points or the rule of thirds.
More reader discussion here.
---
Nouns
Musical kitsch, neighborhood YIMBYs, manicure risks, Fourth of July parade.
---
Time of Your Life
Happy July 4 birthdays to Sparky (13 years older than Grease), Maria's mom (a year younger than the Walt Disney Company), David (the same age as the National Labor Relations Act), Cathy (a year younger than the first of the Lord of the Rings book series), Scott's wife Leisa (born around the time of Elvis Presley's last performance), David's dad Bill (18 years older than the Aswan High Dam), from Ethan to Anushka (twice the age of Facebook), and from Finele to Harold (twice the age of Apple).
Happy birthday to Elizabeth (twice the age of graphical web browsers), Lauren's "boyfriend/dog parent" Mich'l (a year younger than Nintendo's Game Boy), Jennifer (the same age as women's suffrage in Lichtenstein), Lynne (a year younger than LP records), Beth's husband Chris (a year younger than Disneyland), and to Therese (born the same year as Anne Frank) from her daughter Kathy, who writes:
Happy birthday to my mom, who stays true to this process of living despite saying goodbye, on a regular basis, to those things which defined her.
Do you or a loved one have a birthday coming up? Sign up for a birthday shout-out here, and click here to explore the Timeline feature for yourself.
---