The Atlantic Daily: Mooch Ado About Staffing
Scaramucci's firing, Joe Arpaio's conviction, Russia's response to sanctions, and more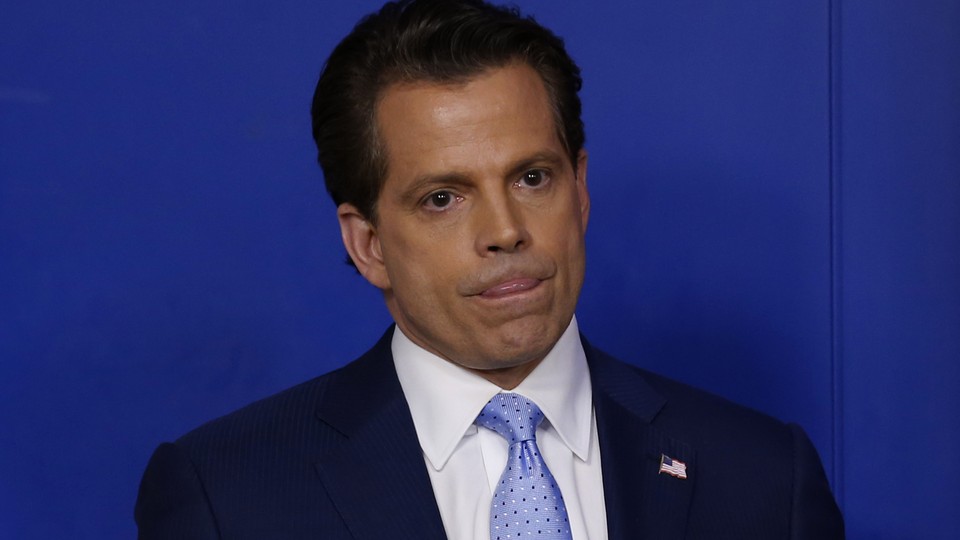 What We're Following
Team in Turmoil: Anthony Scaramucci was fired from his post after just 10 days as the White House communications director, during which he accused then-chief of staff Reince Priebus of leaking information in an expletive-filled interview. A day after the interview, Priebus was forced out and replaced by Homeland-Security Secretary John Kelly, who promptly fired Scaramucci to cap off what may have been, as David Graham writes, the Trump administration's most chaotic week yet. The firing suggests that Kelly is ready to bring more discipline to the White House, but Trump may not have chosen him with discipline in mind.
Correctional Officers: Joe Arpaio, the former Arizona sheriff known for his hardline immigration policies, was convicted of criminal contempt of court for violating orders to stop immigration sweeps based on racial profiling. Elsewhere, some cities have formed teams of prosecutors to reinvestigate old cases in which the defendants may have been wrongly convicted.
Russia's Retaliation: As Vice President Mike Pence begins a tour of Eastern Europe, Russian President Vladimir Putin has announced he will expel 755 U.S. diplomats in response to Congress's decision to increase sanctions on his country. Though Putin framed the expulsion as a calm response to U.S. provocations, it's likely to make the situation worse.
---
Snapshot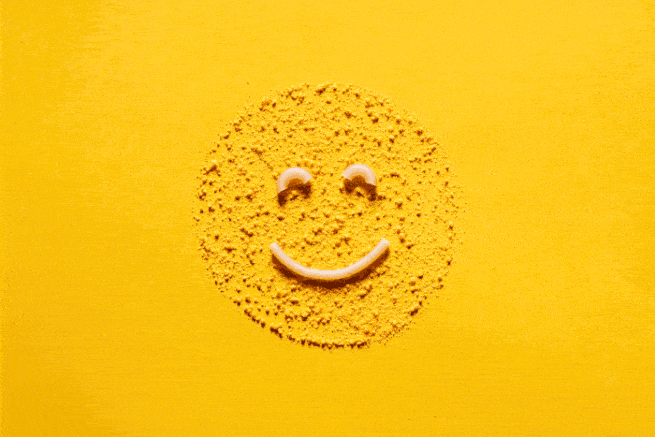 ---
Evening Read
Sarah Zhang on studying whale anatomy in Utqiaġvik, Alaska, one of 11 communities where Alaska Natives can legally hunt whales for food using traditional methods:
These trips to the Arctic have made possible a series of uniquely intimate studies of bowhead whales—stout, blue-black creatures that grow up to 100 tons. [Researcher Hans] Thewissen has peered inside the mouths of unborn whales, which grow and then reabsorb teeth before they develop the baleen that adult bowheads use to feed on krill. He's sawed open whale skulls to trace nerve cells from the inside of the nose to the brain—proving that bowhead whales can indeed smell. He's investigated mysterious whiskers that grow around the blow hole. All of these studies have required working closely with the Iñupiat people native to the area; some were directly inspired by conversations with whaling captains. … This whale research is now an example of the productive collaboration between outside scientists and the Iñupiat, but that wasn't always the case.
Keep reading here, as Sarah explores how traditional knowledge gets transferred into the scientific record.
---
What Do You Know … About Education?
What happens in the early days of learning can resonate with students for a long time. A dearth of female sports coaches has a lasting effect on kids' perceptions of gender roles and women in leadership positions, which research shows can be damaging for both boys and girls. And a study shows that believing in the fairness of society can lead disadvantaged youth to a spike in risky behavior when they reach middle school.
Can you remember the other key facts from this week's education coverage? Test your knowledge below:
1. Of the more than 6.5 million adults who coach sports teams for kids 14 and younger, ____________ percent are women, according to a 2015 survey.
Scroll down for the answer, or find it here.
2. Education Secretary Betsy DeVos previously served on the board of a national education reform organization founded by former Florida Governor ____________
Scroll down for the answer, or find it here.
3. ____________ states in the U.S. require IQ tests as part of their standards for identifying gifted students.
Scroll down for the answer, or find it here.
---
Look Back
On this day in 1932, the Nazi Party won 38 percent of the vote to become the largest party in Germany's parliament, setting the stage for Adolf Hitler's rise. Nearly three years later, in our February 1935 issue, Barbara Spofford Morgan searched for the chain of events that brought them to power:
To understand why the Germans have undertaken to revise their social order, the historical setting must be recalled. In this setting, the war and the depression are in the foreground, but they do not by any means cover the stage. Indeed, if one is going to start from the war and its consequences to account for National Socialism, there seems to be no reason why the revolution should have happened at all. …

Hitler's chief appeal has never been to economic motives; he has never promised prosperity, never held out hope of a return to the old règime. Not when the nation was prostrate in defeat and the power lay open to any adventurer, but in the midst of an ordered enterprising State, this amazing revolution took root. Why?
Keep reading here for Morgan's contemporary hypothesis.
---
Reader Response
The TAD group is discussing the second episode of our podcast, Radio Atlantic, which explores the topic of religious expression in America. One listener, Ruth, reflects on conservative culture wars:
For the longest time this source of anger made zero sense to me. Being upset that people don't give me holiday-specific greetings, or that there's not a Star of David on the courthouse lawn, would literally never cross my mind.

But never being the "default American" is a different experience than becoming accustomed to being the "default American," and to see that slowly fading out. If you're used to your own experiences and priorities being the forefront, other peoples' experiences and priorities taking some of that can feel like oppression. It's not, but it can feel like it, because you've never known anything except "center stage" before. It's a failure in perspective.
Find more reader discussion here, and listen and subscribe to the podcast here.
---
Verbs
Black holes hunted, populism pitched, poisons deployed, laundromats lost.
---
Time of Your Life
Happy birthday to Ellen's boyfriend (a year younger than The Oprah Winfrey Show); to Laura (the same age as Walmart); to Maralyn (twice the age of the 24-hour news cycle); to Camille (the same age as zip codes); to Wilma (a year younger than the Golden Gate Bridge); to Len (a year older than the Corvette); and to Kate (twice the age of the euro). And I (your birthday shout-outs editor, Abdallah) want to wish a happy birthday to my good friend Neil, who is a year younger than texting, but more importantly, a great friend to have and the best roommate I could ask for.
From yesterday, happy birthday to James (a year younger than scuba gear); to Donna's daughter Gwendolyn (the same age as the first moon landing); to Jo (a year younger than Disneyland); to Liza (twice the age of MTV); to Jeremy's wife, Carol (a year younger than Nineteen Eighty-Four); to Kathy (twice the age of Macintosh computers); to Michelle's husband (a year younger than the Disney Channel); and to Denise's daughter Elizabeth (twice the age of Twitter).
Do you or a loved one have a birthday coming up? Sign up for a birthday shout-out here, and click here to explore the Timeline feature for yourself.
---