The Atlantic Daily: Scaramuccian Rant and Skinny Repeal
The Senate counts down to a crucial vote, Trump's comms director attacks his chief of staff, the NYT's top book critic steps down, and more.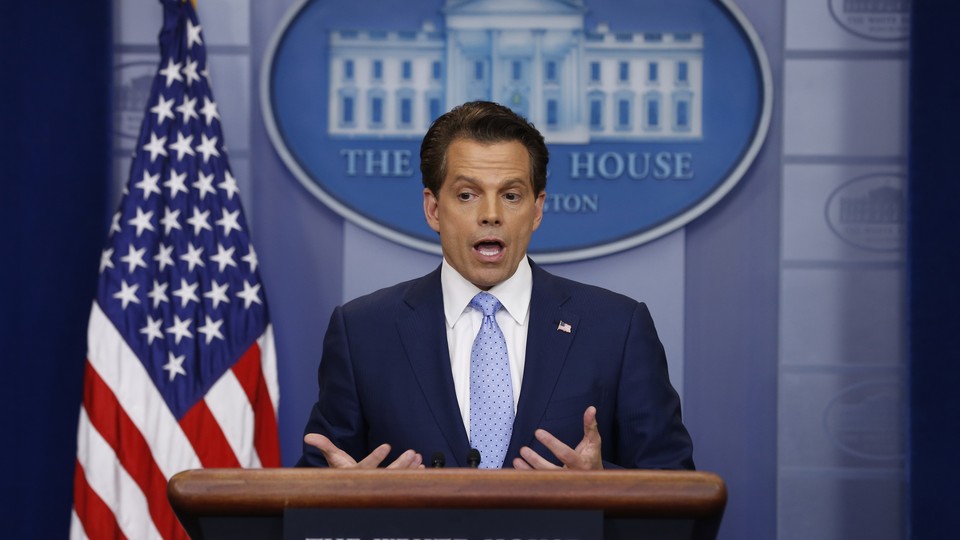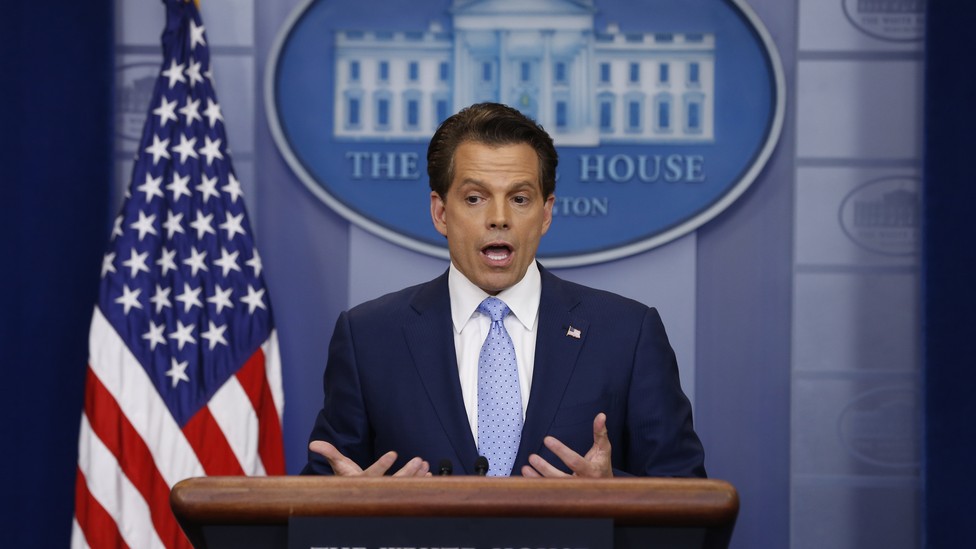 What We're Following
Clock's Ticking: Senate Republicans are down to the last hours of their reconciliation process after failing to pass a wide-reaching repeal of the Affordable Care Act. Now, they're considering Majority Leader Mitch McConnell's "skinny repeal" proposal, which—though the details aren't public yet—is expected to walk back limited parts of Obama's signature legislation. The CBO released an approximate score of that bill, and continues to project a substantial increase in the number of uninsured people. It's not very popular among Republican senators, but many—for contradictory reasons—might still vote yes tonight.
West Wing Infighting: White House communications director Anthony Scaramucci accused Reince Priebus, President Trump's chief of staff, of leaking information in a rambling, often angry CNN interview following a confusing and incendiary series of tweets. Though Scaramucci was expected to bring polish to the Trump team's communications, his behavior showed striking similarities to the president's own sudden attacks on apparent allies—a tendency that's lately worried some of Trump's most prominent supporters.
Critical Update: The longlist of 13 novels has been released for this year's Man Booker Prize, the highest literary award in Britain. And Michiko Kakutani, the New York Times chief book critic, is retiring from the paper after almost four decades of defining American literary culture.
---
Snapshot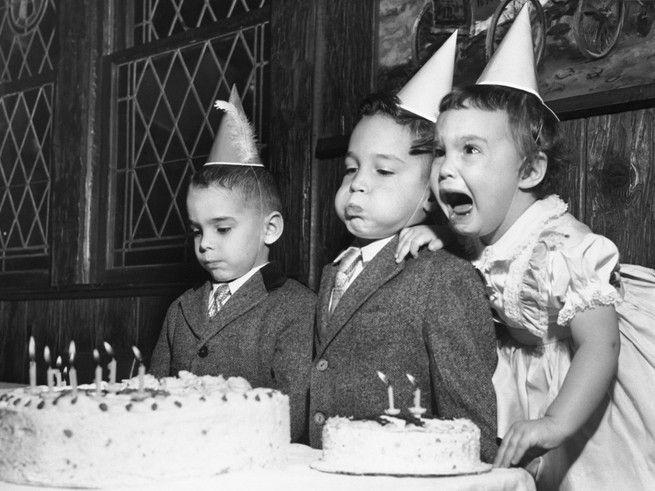 ---
Evening Read
Ian Bogost unpacks a public exchange between two tech leaders:
Elon Musk and Mark Zuckerberg are having a spat about whether or not artificial intelligence is going to kill us all. …

Seeing the CEOs of publicly traded tech companies go at it like Tay and Kanye is unfamiliar territory. Open sneers between public figures is normally reserved for tabloid socialites or feuding celebrities. But this is 2017—the president attempts to enact policy via Twitter, after all—so expectations must be adjusted. Rappers and reality-television stars feud because their prosperity is directly yoked to their public image. That's true for tech business leaders now, too. Musk and Zuckerberg aren't engaged in a debate about ideas. They are peacocking their personal identities in order to serve their future interests.
Keep reading here, as Ian explains the stakes of Musk's and Zuckerberg's opposing outlooks on the robot future.
---
What Do You Know … About Global Affairs?
Europe became a battleground for democratic values this week. The European Union threatened to suspend Poland's voting rights after the country's senate approved a measure that would allow the government to replace every member of the Supreme Court with people of its choice. Poland's president has vetoed the bill, but this may set him up for an ugly fight with his country's ruling party. Meanwhile in Turkey, a country once hailed as a bastion of democracy in the Muslim world, President Erdogan is waging an increasingly anti-Western campaign against those he sees as allies of the cleric Fethullah Gülen.
Can you remember the other key facts from this week's global coverage? Test your knowledge below:
1. Raging wildfires along the Mediterranean coast of France have forced more than ____________ people to evacuate.
Scroll down for the answer, or find it here.
2. Earlier this year, President Trump authorized Defense Secretary James Mattis to deploy ____________ more troops to Afghanistan.
Scroll down for the answer, or find it here.
3. Nearly ____________ percent of Australia's 24 million people were born in other countries.
Scroll down for the answer, or find it here.
---
Urban Developments
Our partner site CityLab explores the cities of the future and investigates the biggest ideas and issues facing city dwellers around the world. Gracie McKenzie shares three of today's top stories:
For more updates from the urban world, subscribe to CityLab's daily newsletter.
---
Reader Response
After James Fallows wrote about Senator John McCain's vote to proceed on the GOP health-care bill—followed by a contradictory speech that seemed to denounce that bill's process and principles—Mike Lofgren, who spent many years working for Republican lawmakers as a congressional staffer, emails his own strong critique of McCain:
His rhetorical denunciation of torture during the Bush years was loud and long—yet he never followed up, despite the fact that his moral prestige as a former POW would have carried great legislative weight. A ban on torture came only with Obama's executive order. Likewise, a persistent feature of his career has been to bitterly scold pork-barrel spending in defense bills.

Yet, invariably, he fails to offer amendments to remove those offending provisions; nor does he vote against the underlying bill. As a staffer, I recall that almost all Senate Republicans, hardly a sensitive and swooning lot, really couldn't stand his moral preening. … None of us vain creatures can bear scrutiny of the gap between our words and our deeds—but few, I fear, would suffer from that scrutiny more than John McCain.
Read more from Lofgren here, and check out Fallows's ongoing reader discussion thread here.
---
Verbs
Jobs rearranged, cosmic winds recycled, meritocracy doubted, animals spotted.
---
Time of Your Life
Happy birthday from Jill to Elaine (a year younger than The Simpsons); to Teri (twice the age of The Oprah Winfrey Show); to Sandy (a year younger than car seat belts); and to Sharanya's husband, Roshan, who was 18 years old when the first self-contained artificial heart was successfully implanted.
Do you or a loved one have a birthday coming up? Sign up for a birthday shout-out here, and click here to explore the Timeline feature for yourself.
---