The Atlantic Daily: Procedural Drama
The Senate's first step toward repealing Obamacare, why Trump might fire Robert Mueller, the fascination of brains in jars, and more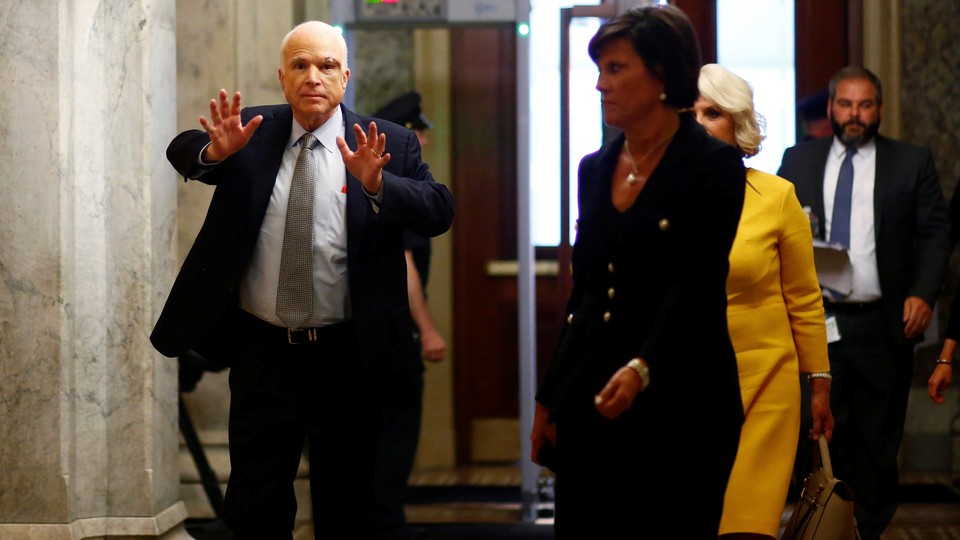 What We're Following
Health Care: The Senate voted narrowly to start debate on a repeal of the Affordable Care Act, the first step toward passing legislation that many had considered certain to fail. Senator John McCain, who returned from his home state of Arizona for the vote after being diagnosed with brain cancer, cast one of the key votes to proceed—and then delivered a passionate critique of the hyperpartisanship exhibited by the GOP's push for the bill.
Investigation Station: As the Justice Department's Russian-interference probe heats up, President Trump may be close to firing Special Counsel Robert Mueller to stop it—and that might be a politically expedient move. Meanwhile, Trump continued his criticism of Attorney General Jeff Sessions on Twitter in an apparent attempt to force Sessions to resign. That's surprising in light of Sessions's longtime support for Trump—but the president's comments Monday night at the Boy Scout Jamboree shined a light on his contradictory views on loyalty.
Dystopian Democracy: In The Unit, a newly reissued 2009 novel by Ninni Holmqvist, the dystopian setting comes not from autocracy but from the democratic expression of widespread extremist beliefs. And in Lost in America, a 1985 satirical film, characters who try to break out of their perceptual bubbles ultimately learn they have little hope of effecting change. But in the real world, scientists have a long history of successfully rallying public support in spite of politically hostile environments.
---
Snapshot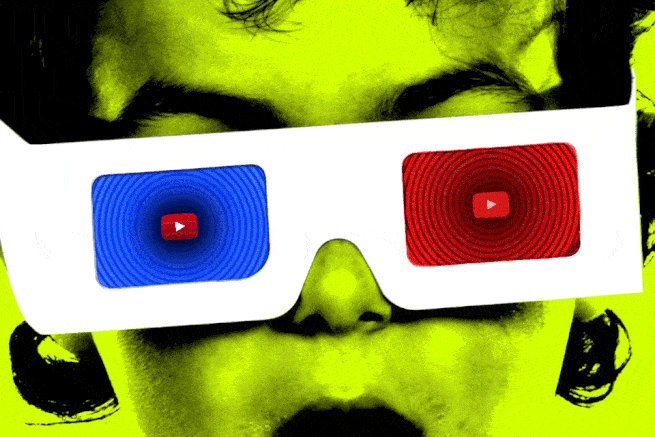 ---
Evening Read
Philip Ball on the chance to contemplate his own brain in a jar:
Happily, I'll still have the brain I'm using right now, which is how I'll be able to do the contemplating. The other one will be my second brain. About the size of a frozen pea, it will have been grown from a small lump of flesh that researchers at the Institute of Neurology of University College London recently dug from my arm. …

I have no idea yet how I will respond to my own "brain in a jar." But it has set me thinking about how pervasive this cultural trope is, and how much is invested in it. There is something disturbingly intimate about seeing, perhaps even touching, the brain of another person, and it's not surprising that the image features in tales of transgression both real and fictional. A heart preserved in formalin is often seen as mere inert offal, but we seem to suspect that within the soft clefts of the human brain the person themselves somehow resides—or at least clues to what made them who they were.
Keep reading here, as Ball explores the philosophical appeal of a disembodied brain as an avatar of identity.
---
What Do You Know … About Business?
Economic forces can often bite back in unexpected ways. The Senate GOP's proposal to repeal Obamacare wouldn't just mean fewer insured, but would also put many Americans in dire financial straits. Meanwhile, Trump's anticipated steel tariffs—and even arguments against gentrification—could both end up harming the communities they seek to protect.
Can you remember the other key facts from our business coverage? Test your knowledge below:
1. In 1990, Namibia gained independence from ____________.
Scroll down for the answer, or find it here.
2. Watchdog groups have noted that the pension funds of more than ____________ public-sector employees are invested in a company that operates one of the president's hotels.
Scroll down for the answer, or find it here.
3. The energy company ____________ was fined $2 million by the U.S. Treasury Department for violating sanctions on Russia.
Scroll down for the answer, or find it here.
---
Urban Developments
Our partner site CityLab explores the cities of the future and investigates the biggest ideas and issues facing city dwellers around the world. Gracie McKenzie shares three of today's top stories:
Elon Musk says his company is getting closer to building a Hyperloop in the northeast U.S. Before you get on board, metaphorically, here are five reasons you should be wary of the plan.

"Normally gentrification happens incrementally. Here, they're sort of cutting to the chase." What's inside a "neighborhood in a box," and what could it mean for cities?

Just a few decades ago, Santiago's Mapocho River was known for its terrible odor. Now, thanks to years of cleanup and pressure by citizen activists, it's getting one of Latin America's best bike paths.
For more updates from the urban world, subscribe to CityLab's daily newsletter.
---
Reader Response
The TAD group is discussing Andrew Exum's piece on how Trump's call for active-duty officers to lobby for his policies contributes to a dangerous politicization of the military. One reader worries:
The right, especially, seems to be enamored with service in a way that both denigrates non-military service (either volunteer work like Peace Corps or Americorps, or government work of any kind) and creates a lacuna in their assessment of an individual or the policy they're promoting. The rise of retired brass being sought for high-ranking positions in lobbying, cable-news punditry, and other corporate positions suggests that however much the officer corps might resist politicization, it might be more a case of keeping that politicization just out of sight under the water line. That's especially dangerous when coupled with the self-image we ingrain in those who serve that encourages dismissal of those who don't.
A U.S. veteran who served in Kosovo pushes back:
Most soldiers will tell you that they just want to do their job and be allowed to make those decisions for themselves. That is why I actually appreciate that Trump has said Mattis can pretty much run the [Department of Defense] the way he feels it's needed.

Should we be worshipped? No. We did our job. But there is nothing wrong with showing respect, especially considering the fact we now have an all-volunteer military. It has been lacking for a long time.
More reader discussion here.
---
Adjectives
Lunar water, lucky sharks, stealth feminism, salable happiness.
---
Time of Your Life
Happy birthday to Virginia (a year younger than It's a Wonderful Life); to Indra's best friend (twice the age of Pokémon); and from Louise to Aimee (a year younger than mass-produced personal computers).
Do you or a loved one have a birthday coming up? Sign up for a birthday shout-out here, and click here to explore the Timeline feature for yourself.
---