The Atlantic Daily: Failure to Communicate
Spicer steps down, a covert program ends in Syria, teachers try new training methods, and more.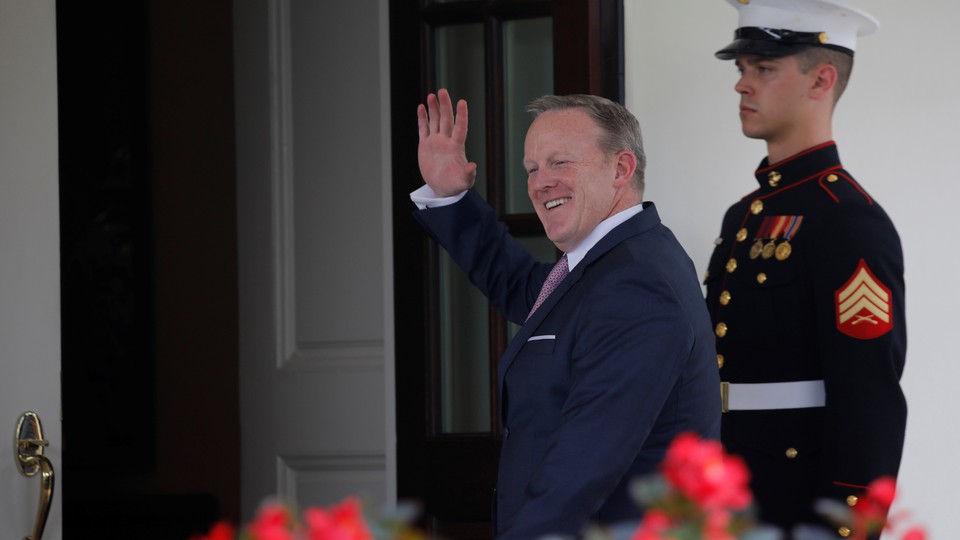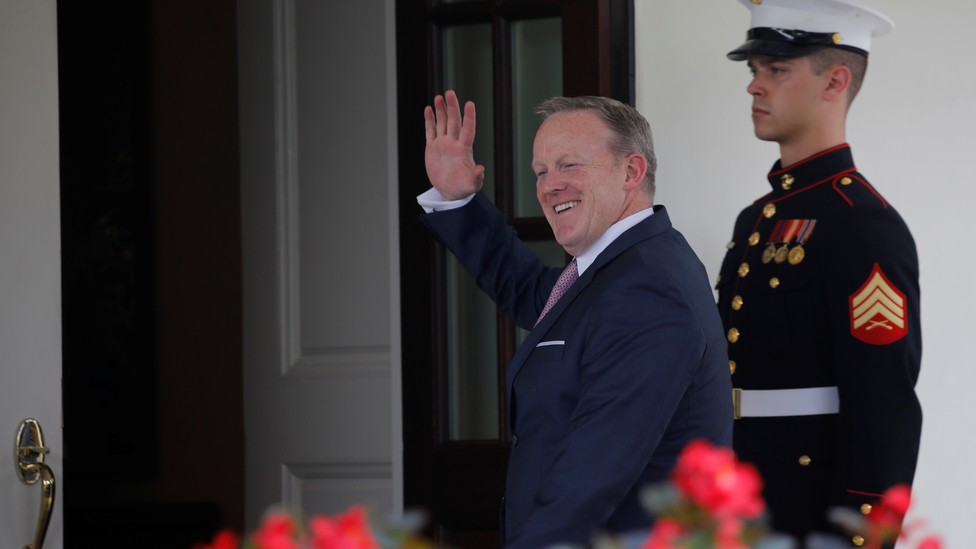 What We're Following
Staffing Changes: Sean Spicer resigned today as White House press secretary in response to President Trump's decision to hire Anthony Scaramucci, a former Trump critic and hedge-fund manager, as his communications director. Spicer's performance has long been criticized from both inside the administration and out, and Scaramucci is expected to make the White House's messaging more polished and more aggressive—though he won't solve the administration's deeper problems. Meanwhile, Trump's recent comments are escalating concerns that he'll fire Robert Mueller from his role in the Russia investigation. The president is reportedly worried that Mueller will look into issues beyond that probe's purview—but if Mueller does discover additional misconduct, it's well within his ethical and legal rights to look deeper.
Syria Shift: The U.S. will no longer provide arms and training support for Syrian rebels after the Trump administration ended a covert CIA program this week. Critics see the move as a possible concession to Russia that will likely help the Assad regime—yet the program had already been scaled back significantly under former President Obama, and it's not clear it was doing much to help the rebels' cause.
Life Lessons: In New York, would-be charter-school teachers may soon be able to get certified through alternative programs that some argue are more effective than master's degrees. And in the tech world, mentorship may help to bring more women of color into an industry known for its lack of diversity.
---
Snapshot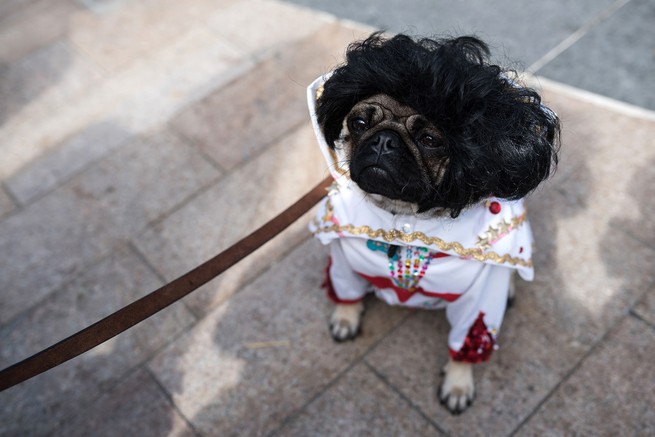 ---
Evening Read
Spencer Kornhaber on Tyler, the Creator, a rapper once known for his sexist and homophobic lyrics:
Now Tyler, age 26, has delivered an album with an altogether different kind of shock to its lyrics. "Next line will have 'em like 'whoa'," he says with trademark gruffness. "I've been kissing white boys since 2004." …

If Tyler's now "out," it's a landmark moment: He'd be the highest-profile queer rapper in a genre that, like all pop genres to varying extent, has long traded in homophobia. The way Tyler's now presenting himself can also be seen as a sign of the murkiness of celebrity identity, a signal of generationally shifting sexual attitudes, and the contradictions of the closet itself.
Keep reading here, as Spencer explores the paradoxical implications of Tyler's new album Flower Boy.
---
Presenting: Radio Atlantic
The first episode of our flagship podcast is finally here. If you haven't heard it yet, enjoy it this weekend — it's jam-packed with stories and conversations core to the founding purpose of the magazine. Listen and subscribe here, and if you have a moment, leave us a rating and review on iTunes.
---
What Do You Know … About Culture?
Two hundred years after her death, Jane Austen is still enchanting readers young and old—despite some of her characters' seemingly strong distaste for those "on the wrong side of five-and-thirty." Her writing has shaped cultural touchstones from the classic happy ending to the more modern phenomenon of the female gaze. And more often than not, Austen's relatable characters have allowed readers to enter a world in which people like them, awkwardness and all, turn out perfectly content. Check out more stories from our Bi-Austen-tennial celebration here.
Can you remember the other key facts from this week's culture coverage? Test your knowledge below:
1. The new movie Valerian and the City of a Thousand Planets is based on a 1960s comic series from the country of ____________.
Scroll down for the answer, or find it here.
2. Thirty years ago, the author and businesswoman ____________ published a book that would usher in the age of the wedding theatrical complex.
Scroll down for the answer, or find it here.
3. Christopher Nolan's war film Dunkirk was made on a $____________ budget.
Scroll down for the answer, or find it here.
—Tori Latham
---
Poem of the Week
From our February 1862 issue, Julia Ward Howe's "Battle Hymn of the Republic":
Mine eyes have seen the glory of the coming of the Lord:
He is trampling out the vintage where the grapes of wrath are stored;
He hath loosed the fateful lightning of His terrible swift sword:
                       His truth is marching on.
Read more here. That anthem was a rallying cry in The Atlantic's early days as an abolitionist magazine—and 155 years later, in a new rendition by the jazz musician Jon Batiste, it's the theme song for our first podcast (which, yes, you can still listen and subscribe to here).
---
Reader Response
The TAD group is discussing Monica Disare's article on new alternative certification programs for charter-school teachers. A reader and educator explains why she's wary:
I totally support a non-M.A. path to certification and better routes to emergency certification—especially as teacher salaries don't reflect a M.A. level of education often enough. But we still haven't figured out well how to teach teaching. You can't make every great astronomer, as the example, into a great classroom teacher. Content-area knowledge is a different bag of worms than teaching skill—especially if the content is something that has come naturally to a person, it's often difficult for someone to be able to tease out what they do to make them good at it. I've always been a good reader and it took me a while to figure out how to teach reading—but I was great at teaching Spanish because I had a difficult time learning it and taught my students a lot of the cognitive tricks I used to understand things.
More reader discussion here.
---
Adjectives
Fearful voters, lonely lice, experimental health care, grim foray.
---
Time of Your Life
Happy birthday to Dave (a year younger than commercial bar-code scanning); to Shimica (twice the age of Google); to Kendall's husband, Mark (the same age as Oprah); to Maggie's boyfriend, Joel (a year younger than texting); to Clay (twice the age of Facebook); and from Cappy to Happy (a year younger than Superman).
Tomorrow, happy birthday from Pamela to Jacob (a year younger than traffic lights); from Lois to Michael (a year younger than Lord of the Rings); to Elaine's friend Gordon (the same age as Ariana Grande); to Tina (a year younger than James Bond); and to Stella's friend (a year younger than the TV remote).
Do you or a loved one have a birthday coming up? Sign up for a birthday shout-out here, and click here to explore the Timeline feature for yourself.
---