The Atlantic Daily: Pressure's On
A planned vote to repeal Obamacare, new sanctions on Iran, Thucydides's take on populism, and more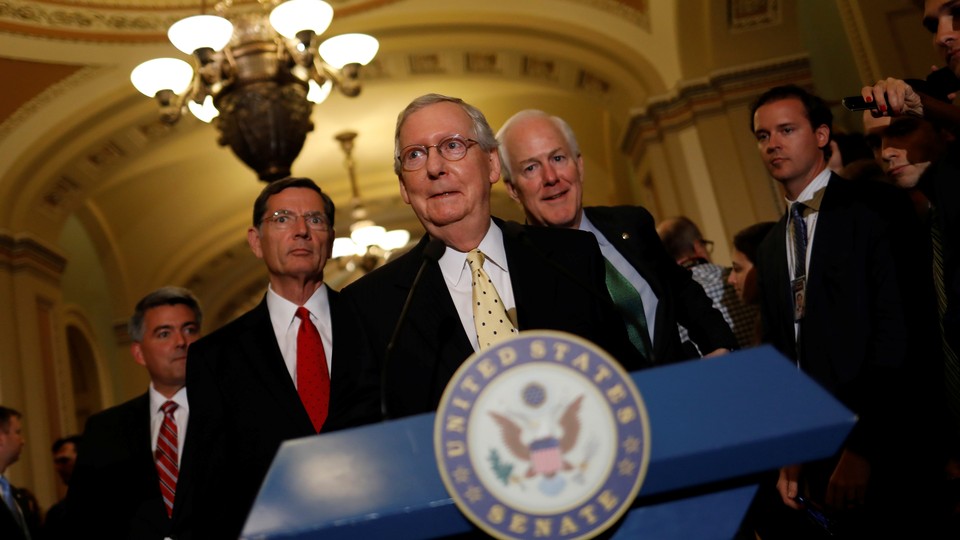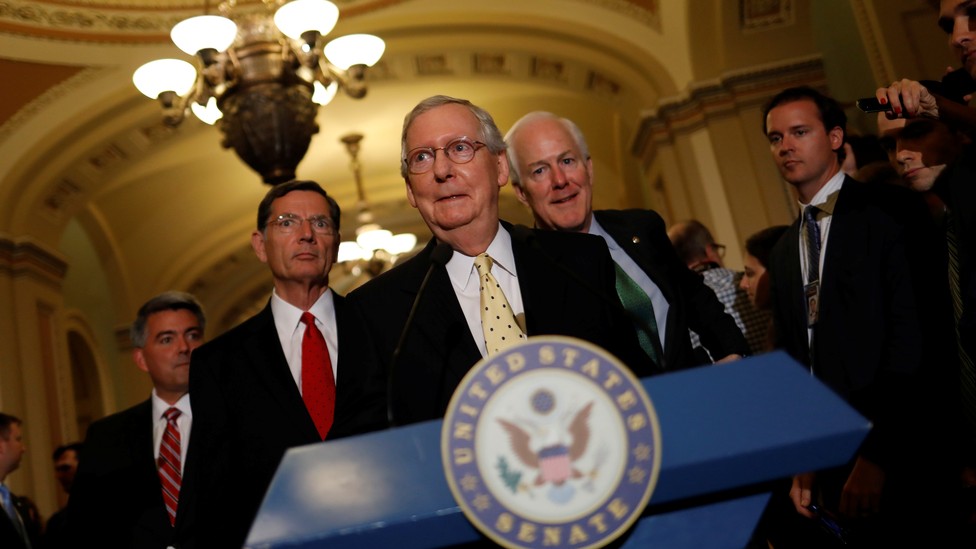 What We're Following
Repeal and Delay: Senate Majority Leader Mitch McConnell is pushing forward on a vote to repeal Obamacare without a plan to replace it. McConnell called last night for the vote after three more Republicans pulled their support for his replacement plan and killed its chances of passing—yet the "repeal-and-delay" proposal is likely to be just as unpopular due to the negative impact it would have on patients and the insurance market. For his part, President Trump has been largely absent from the process—a bad sign for his reputation as a dealmaker. But the members of his party seem to be blaming each other instead of him.
Sanctions Abroad: The U.S. Treasury Department placed new sanctions on Iran over its ballistic-missile program. Trump also threatened Venezuela with sanctions if the country's president, Nicolas Maduro, creates a "constituent assembly" that could help him maintain control of the country by rewriting its constitution. Meanwhile, South Korean President Moon Jae In is handling North Korea with a combination of pressure and dialogue—which may be just the right set of skills to defuse the crisis in the region.
Political Philosophies: Both at home and in his foreign policy, Trump's decision-making style has been chaotic and unpredictable—qualities that highlight the president's authority, but pose serious risks when it comes to implementation. Still, one oft-noted piece of his advisers' and supporters' philosophy is an affinity for the Greek historian Thucydides, who, ironically, chronicled the destructive tendencies of populism.
---
Snapshot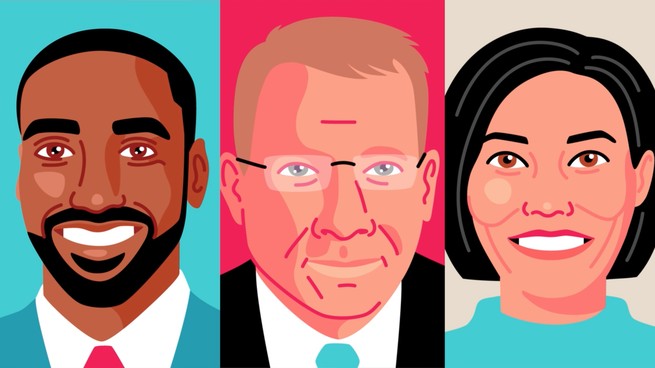 ---
Evening Read
Julie Beck on the elusive, nostalgic taste of pink pediatric amoxicillin:
An informal office poll that I sprang on my co-workers who remembered taking the drug in their youth yielded mixed results. A couple votes for bubble gum, a couple for "chalk." My colleague Vann Newkirk provided the most evocative description: "cheap strawberry syrup, but with an aftertaste somewhere between chewing rubber gloves and aspartame."

If I concentrate, I can summon the sense memory of the taste like a ghost to the back of my throat, and I believe I'm remembering it correctly, but I can't quite describe it accurately. So I went on a quest to figure out just what this flavor is, where it came from, and maybe, just maybe, to taste it again.
Keep reading here, as Julie delves into the history of medical flavorings to track down the Proustian medicine.
---
What Do You Know … About Business?
How should a country pay for the physical stuff its citizens need? Big private-public infrastructure projects across the U.S. have backfired, complicating Trump's effort to offset declining federal funding with private dollars. Canada's simpler approach to taxes pays off big in public programs, and may actually improve social cohesion. Meanwhile in the marketplace, big banks are teaming up to counter Venmo's new strategies in mobile payment.
Can you remember the other key facts from our business coverage? Test your knowledge below:
1. As of 2016, ____________ percent of Google's tech workforce are women.
Scroll down for the answer, or find it here.
2. After Chicago sold off its parking meters in 2008, parking revenues now go to Morgan Stanley and the city government of ____________.*
Scroll down for the answer, or find it here.
3. This week, the Trump administration expanded the ____________ visa program, which his businesses still use to hire foreign workers.
Scroll down for the answer, or find it here.
---
Urban Developments
Our partner site CityLab explores the cities of the future and investigates the biggest ideas and issues facing city dwellers around the world. Gracie McKenzie shares three of today's top stories:
For more updates from the urban world, subscribe to CityLab's daily newsletter.
---
Reader Response
For our bi-Austen-tennial discussion, we asked readers to choose the best Jane Austen lines. Here, Dustin describes his favorite—spoken by Pride and Prejudice's Mr. Bennet after his daughter Elizabeth rejects an unwanted proposal of marriage:
An unhappy alternative is before you, Elizabeth. From this day you must be a stranger to one of your parents. Your mother will never see you again if you do not marry Mr. Collins, and I will never see you again if you do.

It means her dad, who had seemed so foggy and disinterested, so aloof, was taking her side, defending her from something she didn't want, and gently putting his foot down against his wife (who has her reasons, but still). It's a hero turn from an unexpected quarter, and the line itself is so nicely parallel and exact. It ends the discussion without having to be explicit about it or raising his voice. In short, it's the kind of parenting I've always aspired to pull off with my children, and never quite managed.
Check out more reader favorites here, and Matt Thompson's essay on reading Austen from what Marianne Dashwood calls "the wrong side of five-and-thirty" here.
---
Nouns
"Violent" words, temporal wrinkles, mathematics queen, cholera detector.
---
Time of Your Life
Happy birthday to Tom (twice the age of the euro); to Shirley's wife (a year younger than George Orwell's Nineteen Eighty-Four); and to Lisa, who was 18 years old when the Berlin Wall fell.
Do you or a loved one have a birthday coming up? Sign up for a birthday shout-out here, and click here to explore the Timeline feature for yourself.
---
---
*This newsletter originally stated that Chicago's parking revenue goes to the city government of Dubai. We regret the error.