The Atlantic Daily: Politics and Privatization
Trump's defense of Donald Jr., Brexit negotiations, proposed changes at the VA, and more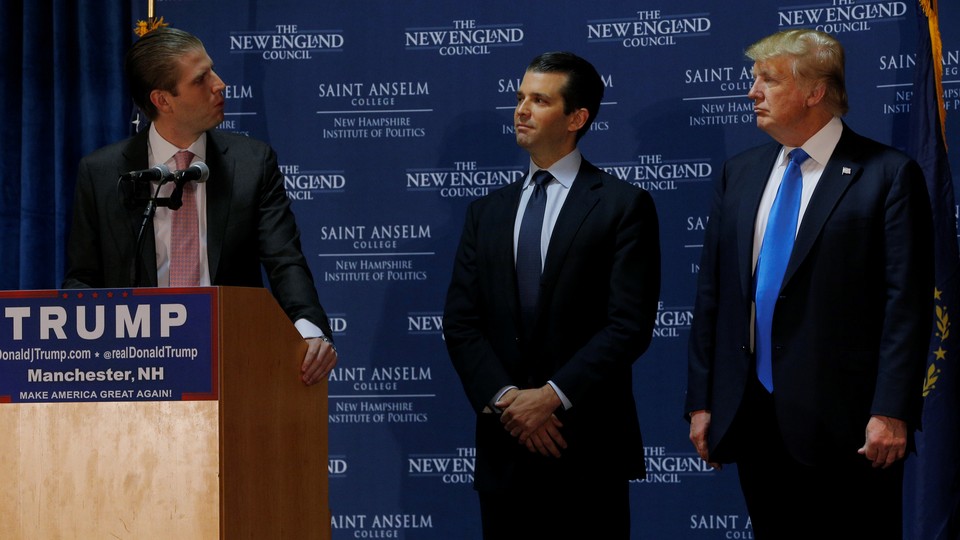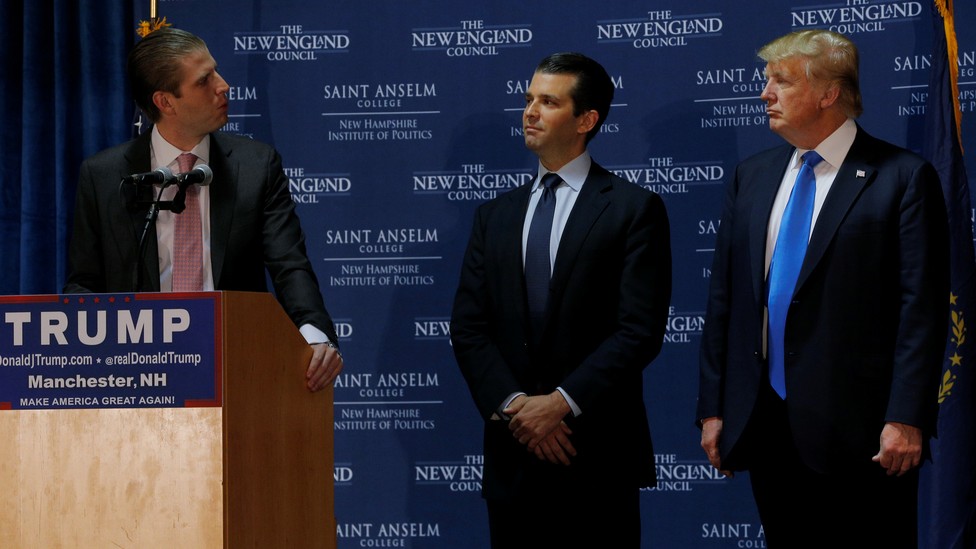 What We're Following
'That's Politics': This, via Twitter, is President Trump's latest defense of his son Donald Jr.'s  controversial meeting on June 9, 2016, with a Russian lawyer who promised damaging information about Hillary Clinton. The president's assertion that such cooperation with someone who claimed to represent a foreign government is normal stands in contrast to the comments of more experienced campaign operatives—as well as to his own past promises to "drain the swamp" of dirty politics. So, just how normal was Don Jr.'s attempt at opposition research? John Dickerson reviews the history of past candidates' dirty tricks—and the times when they took the moral high ground.
Negotiating Powers: South Korea proposed holding talks this week with North Korea to defuse tensions recently escalated by missile tests from the North. Elsewhere, Qatar is still at an impasse with its neighbors after the United Arab Emirates denied a report that it instigated the crisis by posting false stories on Qatari news websites. And Britain is negotiating the terms of its exit with the EU—where the rights of British nationals living in the bloc and EU citizens living in Britain have become a major point of contention.
Private Practice: As the Senate waits to vote on the GOP health-care bill, another GOP health-care reform effort seeks to expand health-care choices for veterans—but would do so by partially privatizing the VA system. Meanwhile, private military contractors have proposed that a mercenary army could help bring U.S. soldiers home from Afghanistan, but the plan is risky.
---
Snapshot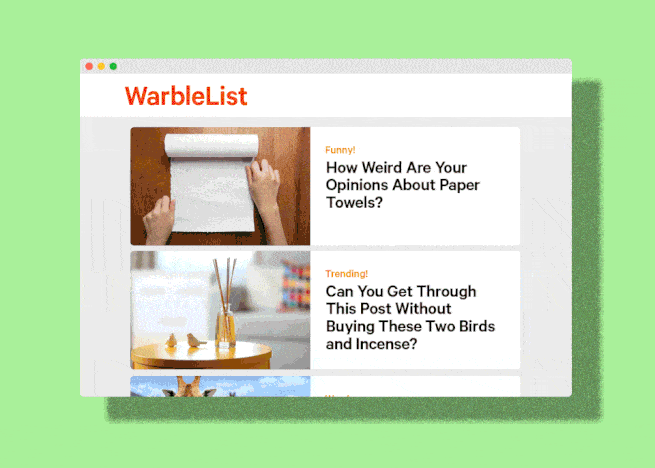 ---
Evening Read
To open our week of bi-Austen-tennial celebration of Jane Austen's literary legacy, here's Megan Garber on the cultural significance of Colin Firth's famous wet shirt:
The female gaze, as it were, remains, after all this time, fairly innovative as a concept in literary culture. … But while Austen may be, today, most readily associated with drawing rooms and dainty dances, she was also an impressively early champion of that quintessentially feminist perspective. She looked at men, and saw not just marriage and family and financial security, but also, simply, sex.

The BBC series, as my colleague Sophie Gilbert has pointed out, understood that. …  By turning Darcy into a sex object, the series not only captured something essential about Pride and Prejudice, as literature; it also highlighted the extent to which the novel, written in the late 18th century and published in the early 19th, anticipated the pop culture of the 21st. It placed women—their perspectives, their concerns, their humor, their desires, their rich inner lives—at the center of the story. It took for granted a kind of radical mutuality: It assumed a world in which women are meant not merely to be looked upon, but also to do the looking.
Keep reading here, as Megan examines the female gaze in Austen's work. And follow along here for more Austen essays in the coming week.
---
What Do You Know … About Education?
In our Education section this week, we explored some barriers to equal education opportunities and highlighted a few proposed fixes. Plenty of pop-culture narratives tell girls that gender stereotypes don't apply to them, but a new book studying the experiences of a group of girls in Canada finds they're getting a different message when it comes to day-to-day classroom life. Meanwhile, a rising number of international schools are catering to the needs of immigrant students, but some argue the system looks a little too much like segregation practices of the past. And while some schools are working hard to heed the calls of research findings and advocates who say the need for LGBTQ-inclusive sex education is dire, there's a long way to go before all students see themselves represented in sex-ed programming.
Can you remember the other key facts from our coverage? Test your knowledge below:
1. According to ____________ percent of white working-class voters in a recent poll, college is more of "a gamble that may not pay off" than "a smart investment in the future."
Scroll down for the answer, or find it here.
2. Scientists have found that it takes about ____________ milliseconds after an event for the brain to register its occurrence.
Scroll down for the answer, or find it here.
3. In ____________, unlike in other major professional sports leagues, players are eligible for drafting immediately after they graduate from high school.
Scroll down for the answer, or find it here.
---
Look Back
On this day in 1918, Tsar Nicholas II of Russia was executed along with his family by Bolshevik revolutionaries. In our March 1928 issue, Edmund Walsh described the evidence uncovered by investigators:
The Commission of Inquiry found hundreds of clues and articles definitely identified as belonging to the imperial family: the six sets of corset steels, exactly the number for six women; belt buckles of both Tsar and Tsarevitch; the buckles from the women's shoes; hooks and eyes and other metallic parts of feminine wear; the broken lenses of the Empress's eyeglasses; a set of artificial teeth identified as those of Dr. Botkin; fragments of chopped and sawed human bones; and one human finger, long, slender, well-shaped, probably cut from the Empresss hand to get at a ring. This pathetic collection of relics, the meagre remnants of a fallen dynasty, this admixture of human bones and ashes, corset steels and diamond dust, was transported in a single trunk to Harbin [China] and from thence to a sure place. That is all the record shows.
Read more here.
---
Reader Response
Renee, a reader in the Netherlands, describes what Jane Austen means to her:
Austen was my rudimentary tool for mental self-care throughout my high school years. I struggled in school, struggled in friendships and in my family, but Georgian England was a wonderful place to escape to—for a teenage girl who dreads social interaction, there is something wonderful about a world so ordered and contained by norms and codes of behavior. (I was in a high-achieving school and I had a terrible fear of failure. If I am honest, I sometimes saw the attraction of a society where nothing much seemed to be expected of a young woman beyond sitting in a room and waiting for people to call on her.) … I suspect there is something sacred about Austen's world to young women who feel overwhelmed and out of step in their own.
Read the rest of Renee's story, and more reader responses, here.
---
Verbs
Swans counted, star spotted, message decoded, wines revived.
---
Time of Your Life
Happy birthday to Susan (twice the age of the World Wide Web); to Margarita's boyfriend, Stefan (a year younger than hip-hop records); to Lynn's daughter Kyra (a year younger than Amazon); to Elizabeth's husband, John (a year younger than Star Trek); and to Jeff's daughter Makenzie, who was born around the time Howard Stern dropped out of the gubernatorial race in New York.
From yesterday, happy birthday to Mary's son Nathan (a year younger than The Godfather); to David's wife, Mary Jane (a year younger than the LP record); to Krystina (born the year the first African American played for the White Sox); to Linda (a year younger than The Beatles); and to Leigh's husband, Dary, who was 5 years old when Neil Armstrong became the first man to walk on the moon.
Do you or a loved one have a birthday coming up? Sign up for a birthday shout-out here, and click here to explore the Timeline feature for yourself.
---