The Atlantic Daily: Revisions and Decisions
What's in the new Senate health-care draft, why Trump wants to repeal Dodd-Frank, the dark side of online personality tests, and more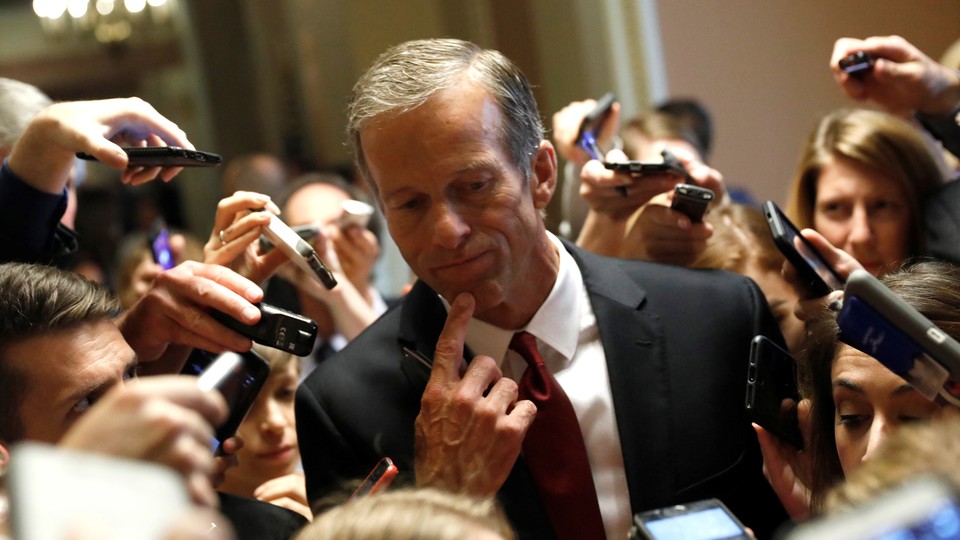 What We're Following
Next Steps on Health Care: Senate Republican leaders released the revised version of their bill to replace the Affordable Care Act. The new draft includes changes meant to appease both moderates and conservatives, including fewer tax cuts, more funding to help low-income people, and a tentative provision that would allow insurance companies to sell plans that don't conform to the ACA's minimum standards. But it still centers on major cuts to Medicaid—which risk exacerbating the opioid crisis. Now, two Republican senators are vowing to block the bill.
Schools of Thought: A Harvard faculty panel is recommending that organizations such as the university's "final clubs" be phased out over concerns that they're discriminatory. Controversies like this one may be behind a sudden drop that Pew recorded in Republican voters' trust in college campuses, though they're not the only factor; similar polls suggest President Trump has played a major role in transforming his party's views. Meanwhile, here are two education innovations: international schools designed to meet the unique needs of immigrant students, and Northeastern University's partnership with Major League Baseball.
Big Money: One of Trump's key campaign promises was repealing Dodd-Frank, the Wall Street reform act that he claims is a threat to the U.S. economy. In a new video for our series "Unpresidented," Gillian B. White explains what the 2010 law does and whether Trump's right about its effects. One drawback to a different kind of deregulation: Because the U.S. allows for the anonymous creation of shell companies, the country has become a haven for bad actors to hide their wealth.
---
Snapshot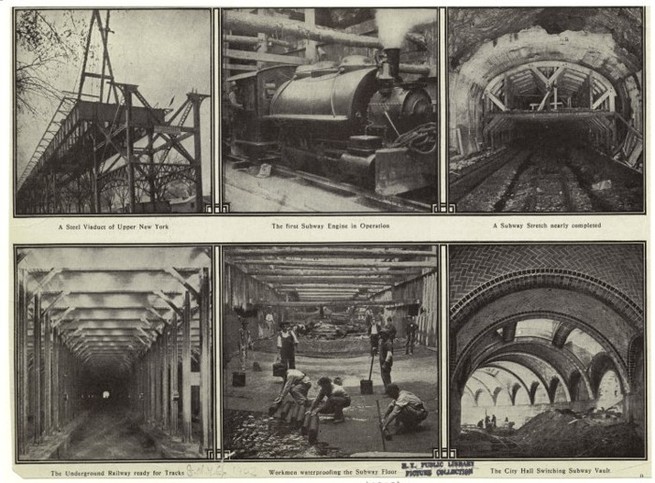 ---
Evening Read
Paul Bisceglio on why people love personality quizzes:
Beyond vanity and narcissism and harmless fun, taking a personality quiz helps me get out of my own head, to see whether my experience of myself matches up with how others experience me. This is the same reason I sometimes catch myself staring into the mirror even after I've double-checked that my fly is zipped and fretted over my oh-so-slightly thinning hair. There's an element of affirmation, even awe and wonder, to the reflection. That is me in the world.

In this light, personality quizzes actually appear pretty beneficial, or at least innocuous. And maybe they would be, if they left me to my own musings and no one else ever saw the results. But a psychological need for self-reflection gets complicated when the mirror also snatches up information for other people to use.
Keep reading here, as Paul explores the dark side of taking all those online quizzes.
---
What Do You Know?
1. The Michigan singer and rapper ____________ has announced he wants to run for U.S. Senate.
Scroll down for the answer, or find it here.
2. The new film Lady Macbeth is an adaptation not of Shakespeare's famous tragedy, but of an 1865 novella by ____________.
Scroll down for the answer, or find it here.
3. Until they reach the age of ____________, children in scientific studies consistently fail at tasks that test their ability to plan for the future.
Scroll down for the answer, or find it here.
---
Urban Developments
Our partner site CityLab explores the cities of the future and investigates the biggest ideas and issues facing city dwellers around the world. Gracie McKenzie shares three of today's top stories:
---
Reader Response
In preparation for our bi-Austen-tennial series of essays and reader discussion next week, we asked readers to tell us about the Jane Austen adaptations and spinoffs they love (or love to hate). Mary in Fort Lauderdale, Florida, voices what may well be an unpopular opinion:
The only version of Pride and Prejudice worth watching is the early 1980s BBC production starring Elizabeth Garvie (THE Eliza Bennet) and David Rintoul.* Mostly videotaped on simple sets, this film is by far the most faithful to Austen's novel. Unlike the abominable 1995 Andrew Davies extravaganza, the 1980s adaptation retains the subtlety of Austen's satire as well as Austen's brilliant language.

What makes the 1995 Andrew Davies film so awful is its utter lack of subtlety (Austen would have gleefully mocked its unsophisticated dialogue and acting), its shameless pandering to an audience that has never read a word of Jane Austen, and its elevation of spectacle over satire. This film helped the create the Austenmania that has had the perverse effect of dulling Jane Austen's literary reputation rather than burnishing it.
More on that Austenmania here. Got a strong defense for Davies, or know of a brilliant, lesser-known Austen spinoff? Fill out this form, and stay tuned for more Austen discussion on this thread.
---
Verbs
War hawks challenged, dress codes distorted, TV shows nominated, mentorship animated.
---
Time of Your Life
Happy birthday to Karel's daughter (a year younger than Microsoft Windows), from Mary to Douglas (the same age as Billy Joel), Lucy (a year younger than Disneyland), Shawaka (a year younger than Apple), Carlos (the same age as President Trump), and Ted (twice the age of test-tube babies).
Do you or a loved one have a birthday coming up? Sign up for a birthday shout-out here, and click here to explore the Timeline feature for yourself.
---
---
*This newsletter originally misstated the last name of Elizabeth Garvie as "Garfield." We regret the error.