The Atlantic Daily: 'Honest Loyalty'
Comey's prepared statement ahead of tomorrow's hearing, ISIS's attacks on Iran, HHS head's conservative agenda for health policy, and more
What We're Following
Comey's Story: The Senate Intelligence Committee released the former FBI director's prepared opening statement ahead of his much-anticipated hearing tomorrow. In it, Comey describes several conversations with President Trump leading up to his firing, and reports that the president told him "I need loyalty, I expect loyalty."(Comey says when pressed, he offered Trump his "honesty," then his "honest loyalty." You can read the full statement, with our annotations, here.) Reactions from Congress are split along party lines; as for Comey, the statement reflects his characteristic insistence on setting the record straight. Our Politics team will be live-blogging the Comey hearing tomorrow—keep an eye out for the latest coverage here.
Tensions Abroad: ISIS claimed responsibility for a pair of terror attacks against Iran on the country's parliament and the mausoleum of Ayatollah Khomeini; 12 people were killed and 42 others were injured. A White House statement on the attacks appeared to link them to Iran's support of other terrorist groups. Trump tweeted yesterday to cheer the decision by several Arab nations to sever ties with Qatar over its alleged sponsorship of terrorism—but Trump's remarks risk undermining America's own counterterrorism partnership with the country. Meanwhile, Canada's foreign minister gave a speech that questioned the future of U.S. global leadership.
The Best-Laid Plans: As Derek Thompson writes, Trump's new infrastructure plan is similar to his health-care promises in that both are thin on specific policies. Even several Senate Republicans are sounding skeptical about their chances of passing a bill to replace Obamacare—but they haven't definitively withdrawn their support, suggesting the GOP's health-care plan still has a shot. And in the executive branch, Roger Severino, the new head of civil-rights enforcement for the Department of Health and Human Services, has a strong conservative agenda for health policy.
---
Snapshot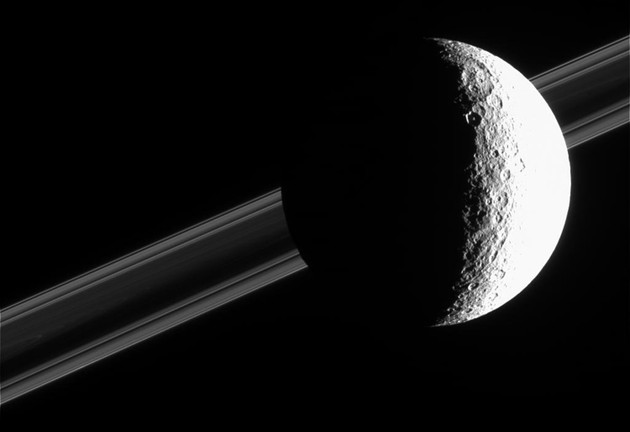 ---
Who We're Talking To
Doug Eck, the leader of Google's Project Magenta, explains how he's trying to teach computers to draw.
J.D. Vance, the author of Hillbilly Elegy, and his mentor Amy Chua, the author of Battle Hymn of the Tiger Mother, describe how Chua encouraged Vance to write about his life.
Arik Achmon, who fought with Israeli paratroopers in the Six-Day War of 1967, shares the surprising story of how Israel chose to concede sovereignty over the holy Temple Mount site—moments after conquering it.
---
Evening Read
Megan Garber on why a Yale psychology course on popularity turned out to be so, well, popular:
The undergrads, in their jobs and internships, had already seen the social dynamics of adolescence affecting people's interactions in board rooms, in operating rooms, in the world. They saw popularity influencing the workings of juries. And of sports teams. Congressional interns saw popularity playing out in the way laws were written and the American government was run.

The phenomenon that was supposed to be nowhere—popularity as another childish thing, to be given up at the onset of adulthood—was, it turned out, everywhere. "In a very real manner," [the psychology professor Mitch] Prinstein writes, "our experiences with popularity are always occupying our minds." He adds: "We never really left high school at all."
Keep reading here, as Megan reviews Prinstein's new book on how the dynamics of popularity follow us into adulthood.
---
What Do You Know?
1. Over ____________ percent of the labor-trafficking victims in a 2014 study came to the U.S. with legitimate visas.
Scroll down for the answer, or find it here.
2. In Vietnam, powdered ____________—once used in traditional medicine, and now illegal—has recently become a status symbol.
Scroll down for the answer, or find it here.
3. The newly discovered, oldest known fossils of Homo sapiens were found in a cave in the country of ___________.
Scroll down for the answer, or find it here.
---
Look Back
On this day in 1893, Mohandas Gandhi committed his first act of civil disobedience in refusing to comply with segregation rules on a train. In our July 1922 issue, Edmund Candler confessed his initial skepticism of Gandhi's nonviolent tactics:
He inflamed the passions of the mob and invoked forbearance; to the ordinary Western mind these were the tactics of an arch-humbug. Did he really believe that the unlettered hordes in whom he instilled this festering race-hatred would submit tamely to their real or imagined wrongs? Even if he were an honest visionary in this, Christian Europe could only be shocked at the picture of 315,000,000 people constrained by the Mahatma's soul-force into the posture, enjoined by the Gospels, of turning the other cheek.

When I met Mr. Gandhi, I suggested that it was idle to stir up violence in the heart and to forbid violence by the hand. But he regarded me pityingly, as a materialist groping in the outer darkness yet with the embracing sympathy which he extends to all creatures. He believed that it was possible—possible in the spiritual East. And I knew that he was sincere.
Read more of Candler's profile of Gandhi here.
---
Reader Response
Last month, Jessica Nordell wrote about new research into how to combat unconscious bias—the human tendency "to act in prejudicial ways while sincerely rejecting prejudiced ideas." This reader, a black woman, caught that process in action one day when she was playing tennis with three white friends:
We were the only people on the courts when we started. After about an hour or so, a young black male with a hoodie pulled up over his head wearing baggy sweat pants came to the tennis courts and started walking the perimeter just outside of the fence where we were playing. …  There was an immediate tension and distraction among the tennis players, and though no one said anything out loud, all turned their attention towards the hooded interloper. What is he doing here? He doesn't belong here. Is he here to hurt us? Steal from us? Break into our cars?

I can only imagine what was going through everyone's heads, because, sadly, these questions were going through mine. … Then I realized something: I wouldn't have been uncomfortable at all if I wasn't with my white friends.
Read more here.
---
Verbs
Foods faked, summer movies previewed, acid lake explored, superfashion evolves.
---
Time of Your Life
Happy birthday to Ann, who was born around the time of the first kidney transplant in history. And from Yahya, happy birthday to Fatme, who's 13 years older than Glee.
Do you or a loved one have a birthday coming up? Sign up for a birthday shout-out here, and click here to explore the Timeline feature for yourself.
---