The Atlantic Daily: Leaks and Law Enforcement
The arrest of an NSA contractor, the impact of an immigration crackdown, the first step of Trump's infrastructure plan, and more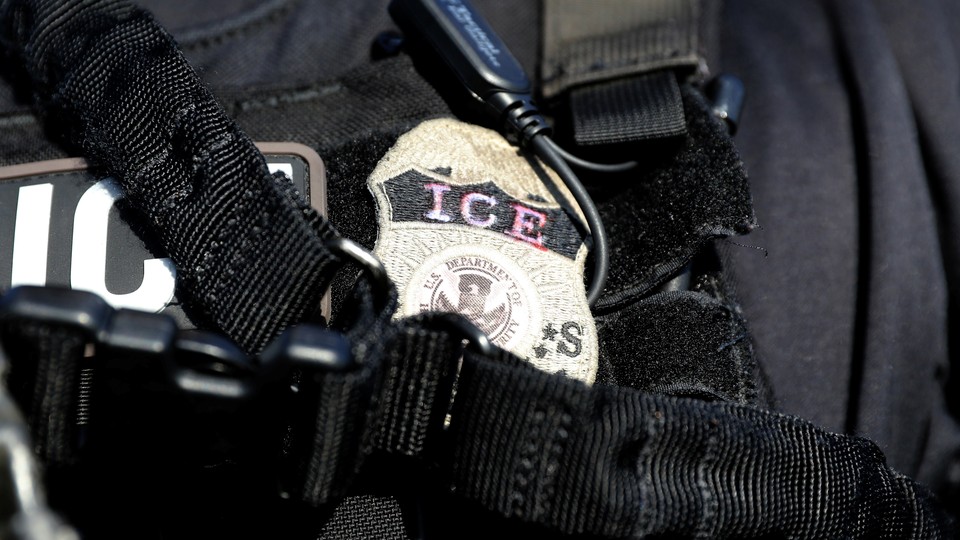 What We're Following
National-Security Leak: Reality Leigh Winner, a 25-year-old NSA contractor and Air Force veteran, was arrested and charged yesterday with leaking classified information to a news organization, within hours after The Intercept published an NSA document related to the investigation of Russian interference in the presidential election. One way investigators could have traced the document back to Winner: a nearly invisible code of dots left on the document by a color printer.
Immigration Enforcement: In Texas, a new law that's intended to crack down on "sanctuary cities" has some police chiefs worried that the priority it places on immigration violations will hinder their ability to fight more serious crimes. And in upstate New York, the prospect of more aggressive immigration enforcement is frightening not only for undocumented workers, but also for farmers who worry their businesses might go under without them.
Public Works: President Trump launched his campaign plan to improve America's infrastructure with a new proposal to privatize air-traffic control. The gist of the plan is to free up the federal government from operating a business it regulates; it's supported by the controllers' union, though critics say it isn't the best answer to the flight industry's efficiency problems. Elsewhere, EPA head Scott Pruitt claimed the U.S. has created 50,000 coal-mining jobs since last year—an inaccurate statistic that severely overstates the importance of coal to the nation's economy.
---
Snapshot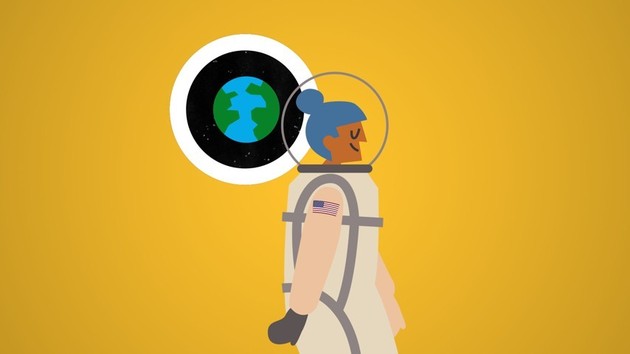 ---
Evening Read
Spencer Kornhaber writes on the current role of the iconic drag queen RuPaul Charles:
At 56, RuPaul is in little personal danger of being phased out; he is, to the contrary, one of gay pop culture's most enduringly relevant figures. Over the past quarter century, he has done more than anyone to bring drag to the American mainstream. At the same time, he has used his platform to act as life coach to the queer masses, counseling self-love and hard work to combat social stigma and inner doubt. (Catchphrase: "If you can't love yourself, how in the hell you gonna love somebody else?") But lately, thanks to political developments, this inspirational package has come with a dose of indignation, and a sharpened sense of social purpose.
Keep reading here for RuPaul's take on the state of drag in Trump's America.
---
What Do You Know?
1. About _____________ percent of adults under 65 have preexisting health conditions that can affect their insurance coverage.
Scroll down for the answer, or find it here.
2. As of 2009, American students took an average of ____________ vocational courses while in high school.
Scroll down for the answer, or find it here.
3. Chameleons, falcons, and ______________ are the three types of creatures that share an eye structure similar to Galilean telescopes.
Scroll down for the answer, or find it here.
---
Urban Developments
Our partner site CityLab explores the cities of the future and investigates the biggest ideas and issues facing city dwellers around the world. Adam Sneed shares three of today's top stories:
Nearly 250 mayors have reaffirmed their commitment to the Paris climate agreement, even if the federal government won't play ball. Now the question is: Can they really do it without Trump?

Pittsburgh wants to make sure that white people aren't the only ones benefiting from its growing tech economy. Here's how that's working out.

Want to sink your city's bid to host the Olympics? Follow the Boston playbook.
For more updates from the urban world, subscribe to CityLab's daily newsletter.
---
Reader Response
Randy reflects on "My Family's Slave," and the Twitter backlash that followed:
The most important thing about the article, in my opinion, was that it called out the arrangement for what it was—slavery. I finished that article empathizing with Lola Eudocia's tragic life, and a number of questions haunted me throughout the day: How complicit am I in such a system? Were/are my family's domestic "helpers" paid fairly, or were/are they enslaved? Did they choose that arrangement, or were they "given" to someone like Lola Eudocia? Should I ask my family? How widespread is such a situation in the Philippines and among Filipinos abroad today? What can we do for her family? What can we do about it globally? What else am I complicit in perpetuating?

Without Lola Eudocia's story, I wouldn't have been asking these questions of myself. I hoped to find others' responses to them around social media when I logged on after work. Instead, I was confronted with a much simpler one: Is Alex Tizon a villain?
Read more here.
---
Verbs
Breads battled, heroism embraced, Zionism transformed, summary defied.
---
Time of Your Life
Happy birthday to Tom (who turned 18 around the time of the first kidney transplant), from Nan to Judy (the same age as Hillary Clinton), and to Ginny (the same age as the state of Hawaii) from Maria, who writes: "35 years of friendship and still going strong!"
Do you or a loved one have a birthday coming up? Sign up for a birthday shout-out here, and click here to explore the Timeline feature for yourself.
---