The Atlantic Daily: Terror and Twitter
The aftermath of Saturday's attack in London, what's in a Trump tweet, what just happened with Qatar, and more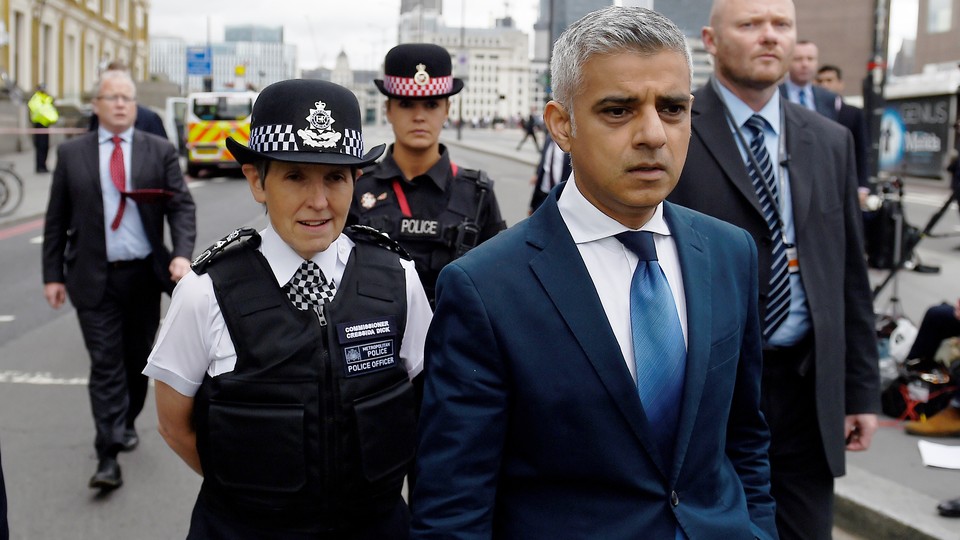 What We're Following
Saturday's Attack: ISIS claimed responsibility for the attack in Britain, in which a van drove into a crowd of pedestrians on London Bridge, killing seven and wounding more than 20. In the aftermath, U.K. Prime Minister Theresa May called for stronger counterterrorism measures, and London Mayor Sadiq Khan encouraged citizens to stay calm—prompting an angry response on Twitter from President Trump, who took the opportunity to promote his own message of fear over links between Muslim immigration and terrorism.
'Travel Ban' Tweets: As his administration's lawyers prepare to defend his executive order limiting travel to the U.S. from six Muslim-majority countries before the Supreme Court, the president risked undermining their case with a series of tweets criticizing the Justice Department and identifying the order as "what we need and what it is, a TRAVEL BAN!" Legal observers across the political spectrum criticized the tweets, including George Conway, the husband of Trump's close adviser Kellyanne Conway, and one of the president's finalists for the post of solicitor general. Conway emphasized that while he still supports Trump, he sees such impulsive comments as unwise and counterproductive. Many Republican leaders are facing the same dilemma.
Conflicts in the Arab World: Saudi Arabia, Egypt, Bahrain, the United Arab Emirates, Libya, and Yemen, as well as the Maldives, severed relations with Qatar today over allegations that Qatar supports extremist groups including ISIS and the Muslim Brotherhood. Elsewhere in the region, this week marks the 50th anniversary of the Six-Day War in which Israel won expanded territory from its neighbors—and transformed religious movements far beyond the Middle East.
---
Snapshot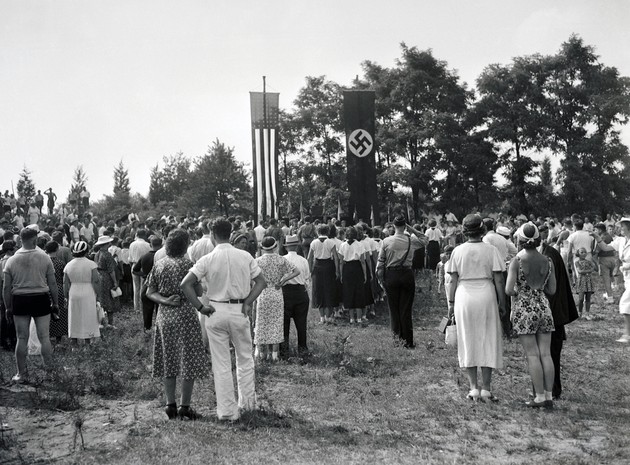 ---
Evening Read
Michael Frank, the author of The Mighty Franks, on recording the audiobook of his memoir:
Like most people, I can't stand the sound of my own voice. When, at a meeting last summer, a member of the marketing team at Farrar, Straus, and Giroux told me that more and more authors, especially authors of memoirs, were recording their own books, I nodded politely. But then she asked outright, "So how would you feel about reading yours?"

The response I heard in my inner ear: Are you out of your mind?

The one I offered aloud: "Sure."
Keep reading here as Frank reflects on the challenges and revelations of reading his own work aloud, and find a short review of the book here.
---
What Do You Know?
1. A new study finds that the U.S. has the ____________-largest income-based health disparity in the world.
Scroll down for the answer, or find it here.
2. There are now more than 8,000 English-language international schools around the world—roughly an ____________-fold increase in the last 20 years.
Scroll down for the answer, or find it here.
3. The soft sounds in ASMR videos—the pseudoscientific acronym that stands for "autonomous sensory meridian response"—are intended to relax listeners by producing a ____________ sensation.
Scroll down for the answer, or find it here.
---
Look Back
On this day in 1917, Congress enacted the Selective Service Act, which authorized conscription for World War I. In our August 1918 issue, Gordon Snow, a "draft-board man," reflected on the program:
One cannot deny that the selective draft began existence under a cloud. It was the thing by which men were made to take up the duty which was theirs, but which their bewildered eyes had not yet recognized. That time is past. To-day the selective draft is the institution through which Americans assume their duty gladly, intelligently, and even eagerly. It has become the forge where men find ready to their hands the weapons best suited to their abilities, the means whereby the patriotic urge is translated into effective action.
Read more here.
---
Reader Response
After Alice Su wrote about widespread abuses in Lebanon's domestic labor industry, Ihab describes what happened when he tried to improve conditions for a woman working in his grandmother's household:
My sister and I pooled resources to give Fitfida a couple hundred dollars and some phone cards. It was plausibly as much cash as she'd ever had at one time. I didn't feel like it was enough. If I had benefited from my family's prosperity (and surely I had), then so too was I implicated in my family's wrongdoings.

That night my Teta [grandmother] made it clear that she did not approve of our small gift. … "Once they get their phones and some money, they start scheming with each other about ways to escape." I saw the pain in my father's face as she said this. He was torn between the values he'd instilled in us and his devotion to his mother. Could I blame him? I articulated what I knew he was already thinking. "If we employ somebody who wants to leave, and can't ... that's not a worker. That's a slave."
Keep reading here.
---
Verbs
Executive privilege checked, mentorship FaceTimed, The Leftovers finished, old age enjoyed.
---
Time of Your Life
We hope these readers had happy birthdays yesterday: Lily Alice (a year younger than G.I. Joe), and Rose Alice (part of the first group of people to live their whole lives in a world with the atomic bomb). Rose Alice writes, "I was also among the last group of people to contract polio; the first vaccine came into use in 1955." Happy birthday as well to Patricia (from John) and Norma (from Heriberto)—they were born on the same day in 1962, around the time the very first Target store opened.
Today, happy birthday to Adesina (twice the age of the euro), and from Debby, Sharon, and Dave to Dave's mother Ruth—at 95, she's one year younger than Miss America.
Do you or a loved one have a birthday coming up? Sign up for a birthday shout-out here, and click here to explore the Timeline feature for yourself.
---