The Atlantic Daily: Late Vote, Early Warning
Senate Republicans' postponed health-care vote, Trump's message to Syria, the healthy way of hearing voices, and more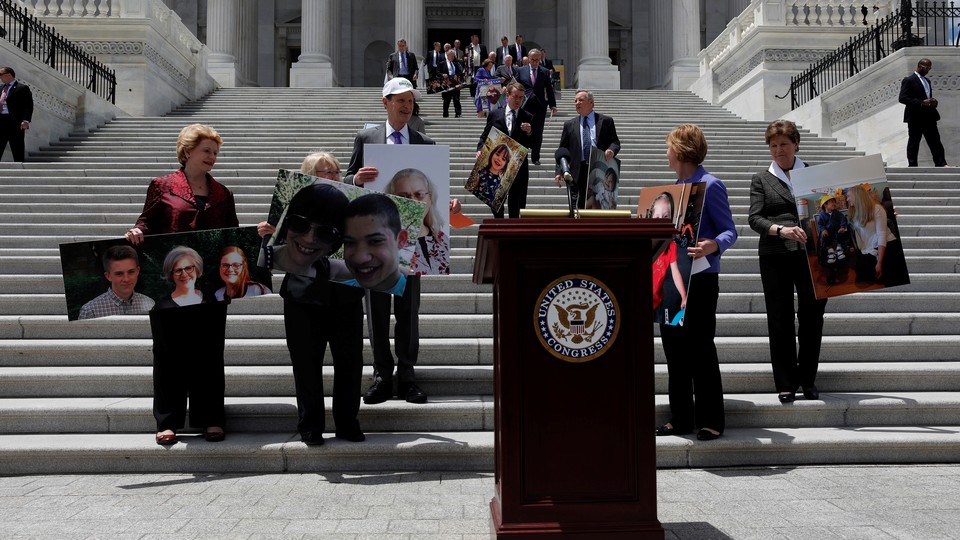 What We're Following
Delayed Action: Senate Majority Leader Mitch McConnell is postponing the vote on his party's health-care bill until after Congress's July 4 recess. Republicans had hoped to pass the bill this week, but were forced to back down under mounting opposition: Both Democratic and Republican lawmakers feared it would place an undue burden on the elderly and the poor, not to mention diminishing civil-rights victories. Meanwhile, Senate Democrats say their fight to preserve Obamacare isn't over yet.
A Warning for Syria: In a statement released last night, the White House accused President Bashar al-Assad's government of planning "another chemical weapons attack … that would likely result in the mass murder of civilians," and warned the regime "will pay a heavy price" if such an attack is carried out. Initial reactions from the Defense Department suggested that officials were unaware that the White House was planning to release the statement, thus illustrating President Trump's ongoing problems with coordination and credibility—and highlighting his improvisational foreign-policy style that could have dangerous consequences.
From the Aspen Ideas Festival: The former Acting Solicitor General Neal Katyal criticized Senate Republicans' refusal to consider Merrick Garland for the Supreme Court, calling it "unforgivable." Other speakers pointed to social media as a source of political polarization, and toward moral reasoning as a way of healing divides. One Stanford professor predicted that in the future, stem-cell technology will replace sex as the preferred way of making babies, and a social scientist described how DNA testing has helped African Americans connect with their history. See more festival highlights here.
---
Snapshot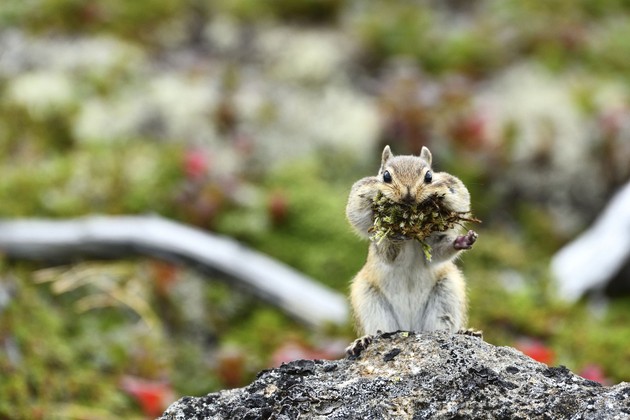 ---
Evening Read
Self-described "psychics" who hear voices could be on to something, writes Joseph Frankel:
"A lot of the time, if someone says they hear voices, you immediately jump to psychotic illness, bipolar disorder, schizophrenia," [the Yale psychologist Philip] Corlett said. But research suggests hearing voices is not all that uncommon. A survey from 1991—the largest of its kind since—found that 10 to 15 percent of people in the U.S. experienced sensory hallucinations of some sort within their lifetime. And other research, as well as growing advocacy movements, suggest hearing voices isn't always a sign of psychological distress.

The researchers at Yale were looking for a group of people who hear voices at least once a day, and had never before interacted with the mental-health-care system. They wanted to understand, as Corlett put it, those who do not suffer when "the mind deviates from consensual reality."
Read some of their stories here.
---
What Do You Know?
1. On Mars, the Curiosity rover moves at a top speed of ____________ per second.
Scroll down for the answer, or find it here.
2. Research suggests that participating in a correctional education program lowers a prisoner's risk of recidivism by ____________ percent.
Scroll down for the answer, or find it here.
3. Chinese firms employ more than ____________ people in the U.S.
Scroll down for the answer, or find it here.
---
Urban Developments
It's a big day at CityLab, writes Adam Sneed:
We've launched an all-new site, focusing on bigger images, a better experience for readers, and a renewed commitment to telling the very important stories of cities in the modern world. Read all about the redesign, check out the homepage, and dive into today's top stories:

A massive apartment building in D.C. has lived many lives—from fancy hotel to one of the last bastions of affordable housing. Now it's on the brink of another change. This is the story of the Woodner—an entire neighborhood under one roof.

It's easy to talk about gentrification, but it's much harder to admit when you yourself are a gentrifier. If you live in a community going through rapid change, here's the right way—and the wrong way—to be a neighbor.

In its quest for healthier troops, the U.S. military is declaring war on sprawl.
For more updates from the urban world, subscribe to CityLab's daily newsletter.
---
Reader Response
Clover remembers her high-school summer job—cleaning the meat department at a local grocery store:
I scraped the floor, bleached the butcher blocks and cutting boards, and disassembled the hamburger grinder, carefully scouring each part. I also dismantled the chicken rotisserie and cleaned each part. I bagged up all the scraps, knotting the trash bags securely so they wouldn't attract vermin to the dumpster area.

It was a great first job. It taught me to cheerfully perform objectively disgusting work, an invaluable career asset. It wiped out all traces of teenage vanity; when the best-looking boy in my class came in to buy a bag of chips and saw me—hair frizzy from the steam of the sanitizer, hands red and raw from bleach solution, ugly store apron proudly advertising my membership in the working class—I still had to look him in the eye and ask, "Are you finding what you're looking for?"
More reader stories of summer-job lessons here.
---
Verbs
Storms traced, guilt transmuted, popularity contested, space pursued.
---
Time of Your Life
Happy birthday to Ria's mother (a year younger than the computer mouse), Drew (the same age as Chance the Rapper), Stevie's friend Meegie (a year younger than Disneyland), Dormand's friend Johnnie Ray (who came of age as the U.S. won the Battle of Okinawa), and Leslie's Aunt Flo (a year younger than the FIFA World Cup). Leslie writes:
My Aunt Flo's mantra is: "Things have a way of working out." She's been right before. I sure hope she's right now.
Do you or a loved one have a birthday coming up? Sign up for a birthday shout-out here, and click here to explore the Timeline feature for yourself.
---