The Atlantic Daily: Disturbing Footage
Another video in the Castile case, a disappointing loss for Dems, Uber's CEO steps down, and more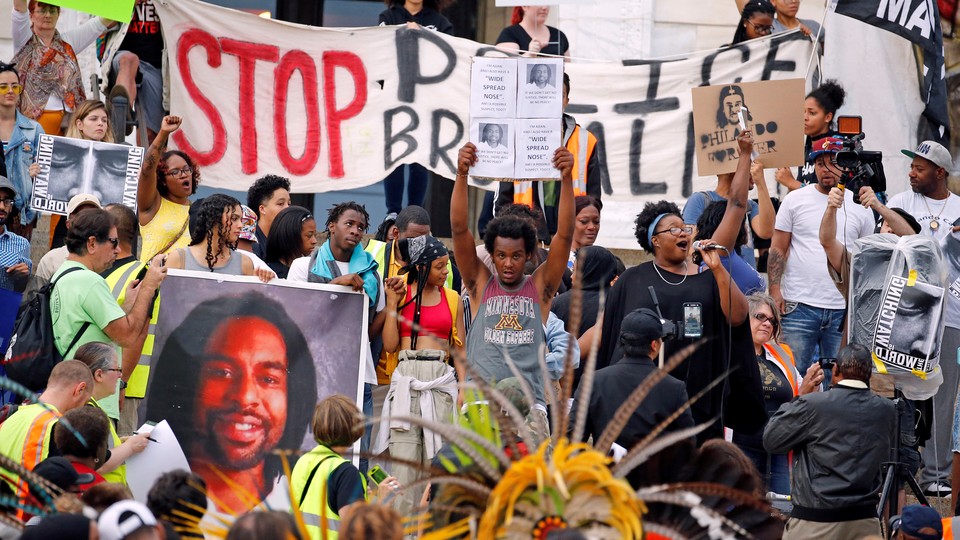 What We're Following
Video Evidence: Minnesota officials have released another video taken in the aftermath of the traffic stop where former police officer Jeronimo Yanez fatally shot Philando Castile. The footage shows Castile's girlfriend, Diamond Reynolds, with her 4-year-old daughter in the back of a squad car; Reynolds is handcuffed, and her daughter pleads, "I don't want you to get shooted." Today's release follows that of the dash-cam footage that circulated yesterday, which shows Castile, who was licensed to carry a gun, calmly informing Yanez he is armed.* Yanez shoots him almost immediately—and the NRA's silence after the officer's acquittal now raises questions of whether anyone will stand up for African Americans' right to bear arms.
Ossoff's Loss: Republican candidate Karen Handel won last night's special election in Georgia's sixth congressional district with 51.9 percent of the vote to Jon Ossoff's 48.1. While Democrats, as Molly Ball reports, had hoped the election would be a referendum on—and a rejection of—Trump's policies, Handel's victory suggests the president's party is standing by their man. That doesn't mean Democrats should lose hope for the 2018 midterms, but it does suggest they have more work to do.
Ride Canceled: Travis Kalanick, the founding CEO of Uber, has resigned after shareholders revolted following a string of scandals. He'll stay on the ride-sharing company's board of directors, however. The ouster—long-awaited and yet seemingly abrupt—illustrates the power of money in Silicon Valley, and the fact that to fix its deep systemic problems, Uber has significant and costly changes to make.
---
Snapshot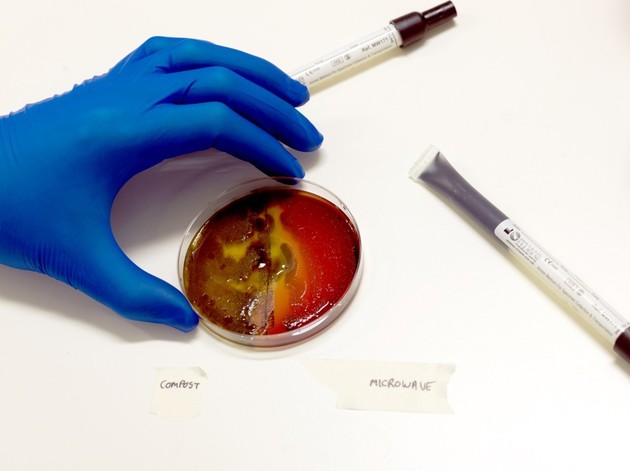 ---
Evening Read
This is your brain on power, writes Jerry Useem:
Subjects under the influence of power, [the UC Berkeley psychology professor Dacher Keltner] found in studies spanning two decades, acted as if they had suffered a traumatic brain injury—becoming more impulsive, less risk-aware, and, crucially, less adept at seeing things from other people's point of view.

Sukhvinder Obhi, a neuroscientist at McMaster University, in Ontario, recently described something similar. Unlike Keltner, who studies behaviors, Obhi studies brains. And when he put the heads of the powerful and the not-so-powerful under a transcranial-magnetic-stimulation machine, he found that power, in fact, impairs a specific neural process, "mirroring," that may be a cornerstone of empathy. Which gives a neurological basis to what Keltner has termed the "power paradox": Once we have power, we lose some of the capacities we needed to gain it in the first place.
Keep reading here about how power causes brain damage, and go here for insight into how some powerful hypocrites rationalize their inconsistencies.
---
What Do You Know?
1. The vast majority—85 percent—of U.S. veterans seeking college degrees are at least ____________ years older than their typical freshmen peers.
Scroll down for the answer, or find it here.
2. _________________ is expected to spend $6 billion—more than any other media company except ESPN—on original programming this year.
Scroll down for the answer, or find it here.
3. In 86 percent of the rodent-transmitted rabies cases reported to the CDC from 1985 to 1994, the rodent in question was a ____________.
Scroll down for the answer, or find it here.
---
Look Back
Pope Paul VI was elected on this day in 1963. In our September 2004 issue, as the search for a new pope was in progress, Paul Elie looked back on his reign:
Paul VI was dubbed "the pilgrim Pope," and in the early years of his pontificate he made the moniker fit. He initiated many practices now associated with John Paul II—he knelt and kissed the ground during a visit to Colombia, celebrated mass in Yankee Stadium, and internationalized the College of Cardinals, in which Italians predominated.

Paul was more complex and less vivid than [his predecessor] John, at once a master and a captive of the Curia from which he had sprung, and this circumstance informs the work of Peter Hebblethwaite … He rated Paul (whose biography he wrote) a great man and a great Pope for supervising "the implementation of the Council" and keeping peace between European traditionalists and New World radicals; but as the council receded, there was less and less to report. Hebblethwaite quoted a Vatican official's tart assessment of the relationship between the Curia and the aging Pope: "They treat him as though he were already dead."
Read more here, and read about America's changing perceptions of the papacy here.
---
Reader Response
After Hayley Glatter wrote about why she chose to work as a camp counselor during her high-school summers, 17-year-old Nell shares her own summer plans:
I attend one of those schools—one where when the name is uttered, eighth-graders tense up. Many of my fellow students do pursue an academic program over the summer. I am not above the fray. This summer I will be working on a huge research paper for an institute at my school. I will also be an intern at my state house of representatives. And currently, I'm in the second of three weeks in Russia, where I'm living with a host family and seeing lots of Putin imagery. Each of these activities is strategic. It allows colleges to know more about me just by looking at my activities list. And everyone at my school has a strategic summer planned out.

Last year, I worked at my local grocery store. I didn't hate my job, but I felt so astoundingly bored. My summer this year promises not only to be intellectually engaging, but also will give me more free time and ability to see friends.
If you have a summer-job story to share, let us know.
---
Verbs
The Mist chills, stars align, prince ascends, camo flops.
---
Time of Your Life
Happy birthday to Don (a year younger than color TV), Alex (a year younger than cellphones), Hank (the same age as Stevie Wonder), Rene (the same age as Justin Trudeau), Bob (twice the age of the 24-hour news cycle), Karol (13 years older than Risky Business), David (a year younger than human spaceflight), Andy's daughter Meghan (twice the age of the International Space Station), and to Casey (a year younger than the Beatles) from Dad. And from Deborah, a happy 11th birthday to her granddaughter Anna—she's a couple years too young for the Life Timeline, but never too young to learn from grandma's stories.
Do you or a loved one have a birthday coming up? Sign up for a birthday shout-out here, and click here to explore the Timeline feature for yourself.
---
---
*This newsletter originally stated that Castile told Yanez he was licensed to carry a weapon. We regret the error.