The Atlantic Daily: Dems' Vital Vote
Handel vs. Ossoff in Georgia, disappearing press briefings, targeting U.S. military aircraft in Syria, and more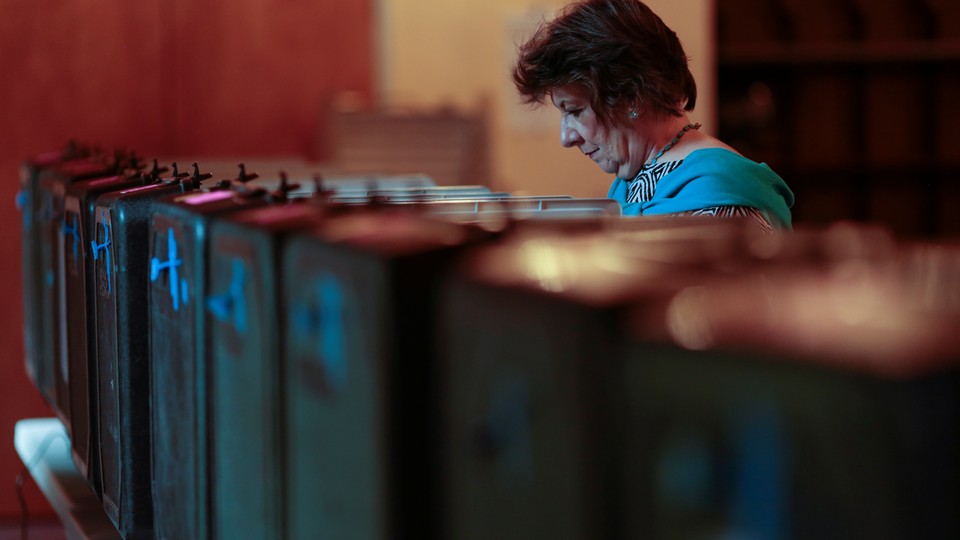 What We're Following
Democratic Hopes: Republican Karen Handel and Democrat Jon Ossoff are facing off today in a high-stakes special election in Georgia's sixth district—a conservative stronghold where a liberal victory could send a significant message about the trajectory of U.S. politics. If Democrats want to reclaim control of Congress in 2018, Bruce Reed and Rahm Emanuel argue, they need to be strategic about which candidates and causes they choose to back in which districts. And as Franklin Foer writes, that may mean working harder to appeal to the white working class.
Republicans' Message: The White House has been scaling down its press briefings in recent weeks, so that they're now shorter, rarer, and often take place off camera. They're also often thin on information—today, for example, Press Secretary Sean Spicer said he didn't know Trump's views on Russian interference with the 2016 election, one of many evasions that have prompted observers to question Spicer's role as the president's spokesman. Despite the criticism, these minimal disclosures seem to be helping both Trump and his party's leaders in Congress to move their agenda forward.
Syrian Conflict: Over the weekend, the U.S. shot down a Syrian warplane that had targeted U.S.-backed rebels, prompting the government's Russian allies to declare they would treat American aircraft as targets in Syria. During his campaign, President Trump had promised to avoid an intervention in Syria. But now, the tangled international conflict surrounding the long civil war is escalating, increasing the U.S.'s risk of a direct clash with Iran.
---
Snapshot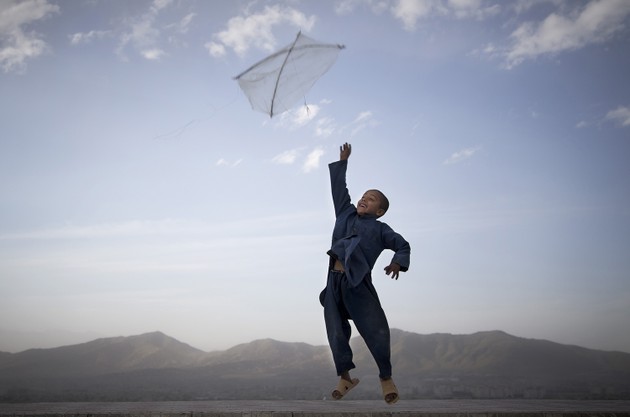 ---
Evening Read
Greg Noone on the drudgery of transcription:
Across professional fields, a whole multitude of conversations—meetings, interviews, and conference calls—need to be transcribed and recorded for future reference. This can be a daily, onerous task, but for those willing to pay, the job can be outsourced to a professional transcription service. The service, in turn, will employ staff to transcribe audio files remotely or, as in my own couple of months in the profession, attend meetings to type out what is said in real time.

Despite the recent emergence of browser-based transcription aids, transcription's an area of drudgery in the modern Western economy where machines can't quite squeeze human beings out of the equation. That is until last year, when Microsoft built one that could.
Keep reading here, as Noone looks ahead to a future when artificial intelligence can transcribe everything. Go here to see what it looks like when AI bots talk to each other—in their own non-human language.
---
What Do You Know?
1. ____________ percent of the beer that's drunk in the U.S. is made by just two corporations.
Scroll down for the answer, or find it here.
2. Though the U.S. restaurant industry has been struggling, sales for one meal—____________—have increased by 8 percent over the last five years.
Scroll down for the answer, or find it here.
3. The ejaculate of a male cabbage white butterfly—a packet of nutrients and sperm called a spermatophore—makes up ____________ percent of his body weight.
Scroll down for the answer, or find it here.
---
Reader Response
After reading Derek Thompson's piece about teens pursuing academic prep instead of paid work over the summer, this commenter worries about the learning opportunities they might lose:
Kids need downtime from the pressures of school, particularly in light of the rat race that is the college-admissions process. And by downtime, I don't mean being completely lazy and unproductive, but rather something a bit less rote while still having the ability to learn something new. A summer job as a lifeguard at the community pool, or as a camp counselor, even going on a supervised backpacking trip to learn outdoor skills exercises different "muscles" to learn independence and self-reliance.
Hayley Glatter wrote about learning skills like these in her summer job as a camp counselor. Now, we'd like to hear from you as well. Adults, what was your most formative summer job? Teens and college students, what are you planning to do this summer and why? If you've got a story to share, please email us at hello@theatlantic.com.
---
Verbs
Meds merged, flights grounded, saga shifted, heroes redirected.
---
Time of Your Life
Happy birthday to Rose (a year younger than MLK's I Have a Dream speech), from Angela to Thomas (18 years older than the Stonewall Riots), from Jodi to her son Henry (a year younger than websites), and from Shirley to her husband Donald (18 years older than the nation of Tonga). And a happy birthday to Alice, who's wishing one in turn to her identical twin sister and fraternal twin brother. They're triplets, and the three of them put together are half the age of The Atlantic.
Do you or a loved one have a birthday coming up? Sign up for a birthday shout-out here, and click here to explore the Timeline feature for yourself.
---
The newsletter dated June 19, 2017, misspelled and misstated the source of the name of an undersea volcano. It's actually Chapopote, and it comes from Nahuatl, the language of the Aztec people. Our apologies for the errors, and thanks to readers Alohalani and Daniel for pointing them out.
---