The Atlantic Daily: Take Care
Why the U.S. pays so much for health care, the GOP's governing challenge, the controversy over inflation, and more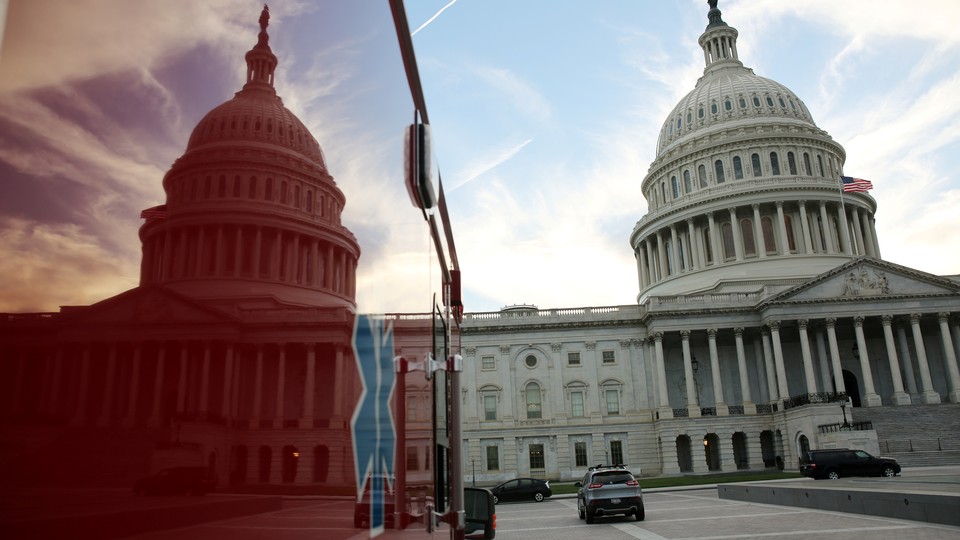 What We're Following
Preventive Care: Some Republican leaders in Congress have joined Democrats in urging the Trump administration not to undermine the Affordable Care Act by ceasing to pay the subsidies to insurance companies it requires, arguing that Trump mustn't let the health-care system collapse as the GOP works to replace it. Democrats have promised to improve the current law, though they haven't yet rallied around one proposal. Whatever the source, it's clear that America's health-care system needs fixing—the country spends $3.4 trillion a year on medical care, with just 5 percent of patients accounting for more than half the cost. This interactive graphic shows how that happens.
Governance Gripes: Despite controlling the legislative and executive branches, the Republican Party faces a challenging task—its majority is slim, and it lacks a nationwide mandate from voters on any one agenda. As a result, both Congress and the president have aimed to please their conservative base, a risky strategy as the 2018 elections approach. But the party has a dissident in Evan McMullin, the former presidential candidate who's leading an earnest, conservative anti-Trump movement from his Twitter feed.
Economic Ecosystem: The Federal Reserve raised interest rates this week amid signs of a healthy economy. Yet inflation rates remain slightly below the Fed's target, prompting a controversy over monetary policy as it suggests not everyone is feeling the effects of recent growth. Indeed, recovery is a slow and painful process—as a recent study shows, the impact of widespread job losses such as those from factory closures can echo throughout a community, affecting the next generation's future.
---
Snapshot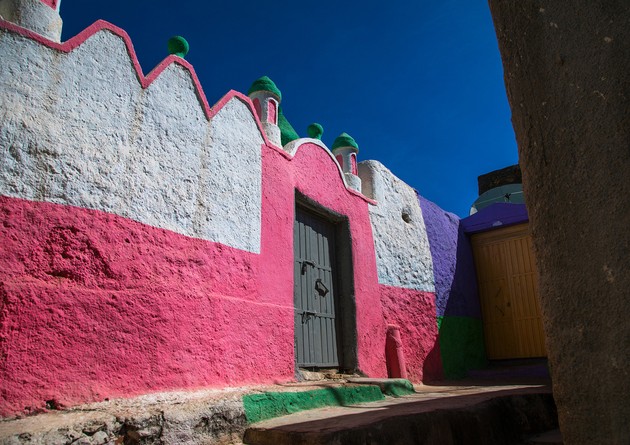 ---
Evening Read
Elizabeth Weingarten on how the movement for gender-equal curricula stalled:
The story of how this happened, and why it matters, is about more than social justice, experts say—it's about perpetuating incomplete and sometimes false narratives across every level of education. And it's about an extension of the historic silencing of women that hurts both women and men.

"If women have had half the world's experience, there's a truth value associated with [teaching and writing] history in a way that reflects those experiences, even acknowledging the fact that [putting together a historical narrative] is a selective process," says Margaret Crocco, a professor and chairperson at Michigan State University's Department of Teacher Education who has devoted her career to this movement. "If you aren't telling the broader story about all human beings, then what you are representing is partial and flawed."
Keep reading here, as Weingarten unpacks the debate over what history textbooks should include.
---
What Do You Know?
1. The compression engine was invented in 1895 by ____________.
Scroll down for the answer, or find it here.
2. In 1857, President James Buchanan tried to distract Americans from escalating tensions over slavery by sending troops to ____________.
Scroll down for the answer, or find it here.
3. Compared with the 13 staffers working in the White House in 1900, the Executive Office of the President now has more than ____________ employees.
Scroll down for the answer, or find it here.
---
Urban Developments
Our partner site CityLab explores the cities of the future and investigates the biggest ideas and issues facing city dwellers around the world. Gracie McKenzie shares three of today's top stories:
"Why do I take aim at food banks? ... To me, they're really at the crux of the problem." Here's why the anti-hunger activist and author Andy Fisher calls them a "toxic charity."

Employers are wary of hiring people with criminal records. That's an expensive mistake—both for taxpayers and for businesses themselves.

Once the "ultimate outsiders," Asian immigrants have profoundly reshaped the suburbs of San Francisco. In the process, they've challenged the idea of what an American suburb looks like.
For more updates from the urban world, subscribe to CityLab's daily newsletter.
---
Reader Response
In the aftermath of Wednesday's shooting at a GOP congressional baseball practice, the TAD group had a tough discussion today about Peter Beinart's piece urging progressives to reexamine their political rhetoric. One commenter writes:
This is an opportunity, I think, for politicians more than voters. At the end of the day, they are the ones giving speeches, making statements; they are the ones who are supposed to be the experts on public policy. Presidential elections in particular engage people who are not politically astute, so it's not even a little unusual that they would latch on to the basest comments and rhetoric. There's certainly an argument that we need, as a population, to be better civically educated, but I think it's easier to start by saying politicians and those connected need to up their game.

I also think a lot of folks on the left of the political spectrum have their dander up and are exasperated because it's clear to them that the right is the bigger offender in the dangerous-rhetoric game. It's a reflex that I, to be totally honest, have as well. But I agree now isn't the time for that. I mean, also, that's a pretty terrible way to win hearts and minds.
More reader discussion here.
---
Nouns
Millennial astronaut, social-media fasting, "unruly" women, murderous mammals.
---
Time of Your Life
Happy birthday to Grace (18 years older than the nation of Tonga), Glenn (twice the age of the Disney Channel), Marc (a year younger than It's a Wonderful Life), Jennifer (a year younger than cell phones), Martha's husband Robbie (a year younger than personal computers), and Craig's wife (18 years older than Miranda rights).
Do you or a loved one have a birthday coming up? Sign up for a birthday shout-out here, and click here to explore the Timeline feature for yourself.
---
The newsletter dated June 9, 2017, misstated the name of Northern Ireland's Democratic Unionist Party. Our apologies for the error, and thanks to reader Kurt for pointing it out.