The Atlantic Daily: Au Revoir, Paris
Trump's withdrawal from the climate-change agreement, rising local jail populations, Wonder Woman's timely superpowers, and more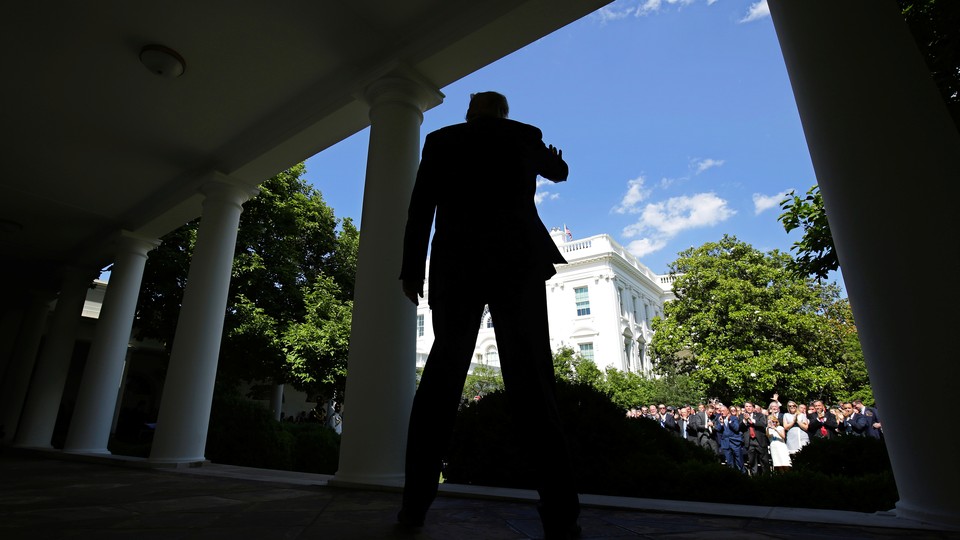 What We're Following
Paris Disagreement: President Trump announced his decision to withdraw from the Paris Accord on climate change, making the U.S. one of only three countries in the world that have exempted themselves. (The others are Syria and Nicaragua.) This may pave the way for others to back out, or simply undercut America's diplomatic leadership. The decision goes against not only the global consensus, but also the American marketplace. In response, China and the EU have formed a new alliance to promote clean energy, and one tech leader, Elon Musk, has already left Trump's advisory boards.
Tech Trouble: After Hillary Clinton pointed to a Russian-backed plot to "weaponize" social media against her as the reason for her loss in last year's presidential election, Russian President Vladimir Putin denied that his government attempted to interfere. But he did suggest that Russian hackers with "patriotic leanings" could have targeted the election—his first concession toward U.S. intelligence agencies' allegations of Russian involvement. In the ongoing Congressional investigation of those claims, Representative Devin Nunes issued subpoenas on the "unmasking" of Trump advisers in intelligence reports, a move that critics say violates his recusal from the probe.
Prison Placement: A new report finds that although America's local jail populations have been growing rapidly, it isn't because of rising crime in these jurisdictions—instead, most of the inmates are either awaiting trial or have been relocated from state and federal prisons. Meanwhile, states are struggling to figure out how to care for aging registered sex offenders after they've served their time.
---
Snapshot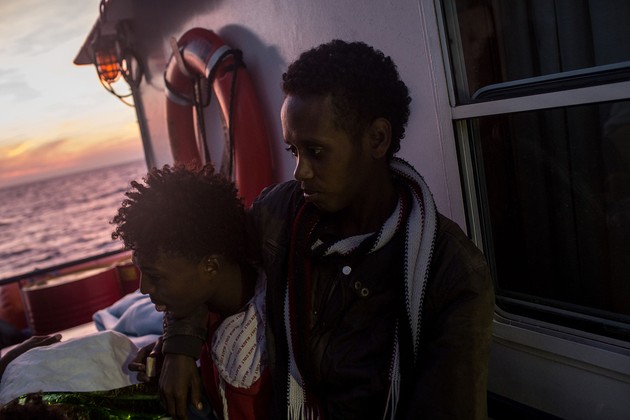 ---
Evening Read
Megan Garber on Wonder Woman, the new movie about a classic superheroine:
The character suits the times … not just because of the fights she fights, but also because of one of the weapons she uses to fight them: the Lariat of Hestia, otherwise known as the Golden Lasso, otherwise known as the Lasso of Truth. The device was forged of the chain mail worn by Diana's mother, the warrior queen; if someone finds themselves ensnared within the lasso's golden grip—as Steve learns in the new Wonder Woman—that person will be compelled to tell the truth. The lasso features prominently in the director Patty Jenkins's film, as both a weapon and a tactic: In it, Diana uses the glimmering device repeatedly to whip, to entrap, to win. Most of all, though, she uses it for precisely the purpose its name suggests: to force people, usually against their will, to admit to reality.
Keep reading here, as Megan unpacks the history behind Wonder Woman's creation and what makes the character relevant today. And read Maya Rupert's essay on imagining a black Wonder Woman.
---
What Do You Know?
1. All but ____________ of the 40 or so species of cormorants in the world are able to fly.
Scroll down for the answer, or find it here.
2. In the U.S., the median income of white families is about ____________ percent higher than that of black families.
Scroll down for the answer, or find it here.
3. Under the Affordable Care Act, women saved more than $____________ on contraceptives within the first few years of the law being implemented.
Scroll down for the answer, or find it here.
---
Reader Response
In our ongoing series of responses to Alex Tizon's essay "My Family's Slave," Genevieve writes:
I was speechless after reading Tizon's article because I realized my family also had a slave.

She wasn't "Lola," though, she was "Ate": the Tagalog word for "older sister." …  She cleaned, and she worked in my family's assisted-living homes. She didn't go outside very often. During family vacations, she would stay behind and care for the house. Thankfully, my parents did not beat her, and rarely scolded her. Ate also had her own room, had her own laptop, and was free to do what she wanted on her own time. She was almost another member of the family, but I could never acknowledge her existence outside my home.
Read more here.
---
Verbs
Sea floor burps, cynicism shines, sweating sold, coolness explained.
---
Time of Your Life
Happy birthday to Irene (a year younger than TV remotes), Judy (the same age as the first commercial nuclear power plant), Janice (twice the age of Wikipedia), and Sharon (who turned 18 around the time of the first NASA spacewalk). From Susan, happy 18th birthday to her granddaughter Nadira, who's part of the first generation that's never lived in a world without Google. And from Barbara, happy 80th birthday to her father John, who was born around the same time as a total solar eclipse.
Do you or a loved one have a birthday coming up? Sign up for a birthday shout-out here, and click here to explore the Timeline feature for yourself.
---