The Atlantic Daily: 'An Injury in the Family'
A shooting at a congressional baseball practice, charges over the Flint water crisis, a deadly fire in London, and more.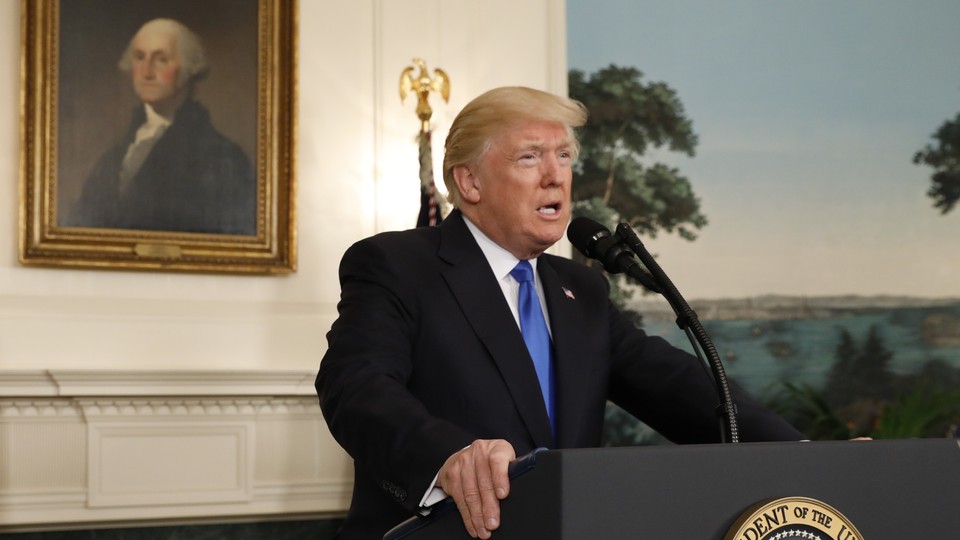 What We're Following
Shots Fired: House Majority Whip Steve Scalise was among five people shot during a Republican congressional baseball practice in Alexandria, Virginia, marking the first shooting that's targeted a federal legislator in six years. President Trump praised Capitol Police officers for intervening in the attack and confirmed that the gunman, who law enforcement identified as 66-year-old James T. Hodgkinson, died of his injuries. The House of Representatives cancelled all votes and hearings in the aftermath of the shooting and pledged unity in the face of what House Minority Leader Nancy Pelosi called "an injury in the family." Indeed, as David Frum notes, "an assassin should be seen as the enemy of all—not only of those who share the politics of his targets, but equally of those who reject them."
Flint Charges: Five people—including Nick Lyon, Michigan's director of Health and Human Services—were charged with involuntary manslaughter for failing to act in the wake of the Flint water crisis. Though known as a lead-poisoning incident, the crisis brought on by the city's crumbling water infrastructure also prompted an outbreak of Legionnaires' disease, from which at least 10 people were killed since 2014. Though other officials have also been charged in connection to the crisis, Lyon is the highest-ranking official and faces the most severe charge.
A Fire in London: At least 12 people were killed and dozens of others were left in critical condition after a fire broke out in western London's Grenfell Tower, prompting fears that the 24-floor apartment building might collapse. Though the exact cause of the blaze remains unknown, Grenfell's tenants have voiced concern over the building's living conditions for years, which may be symptomatic of the city's public-housing crisis.
---
Snapshot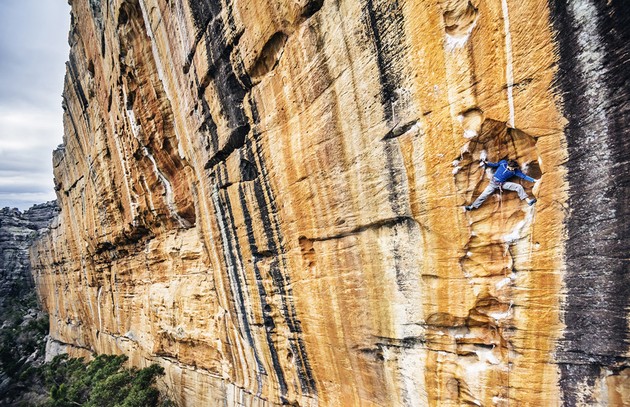 ---
Evening Read
Barbara Bradley Hagerty reports from a center for troubled kids in Texas:
At 11, Samantha is just over 5 feet tall and has wavy black hair and a steady gaze. She flashes a smile when I ask about her favorite subject (history), and grimaces when I ask about her least favorite (math). She seems poised and cheerful, a normal preteen. But when we steer into uncomfortable territory—the events that led her to this juvenile-treatment facility nearly 2,000 miles from her family—Samantha hesitates and looks down at her hands. "I wanted the whole world to myself," she says. "So I made a whole entire book about how to hurt people."
Keep reading here, as Hagerty outlines a new clinical approach that offers hope for kids with psychopathic tendencies.
---
What Do You Know?
1. California will need ____________ new math and science teachers over the next decade.
Scroll down for the answer, or find it here.
2. For gorillas, labor can typically last as little as ____________ hours.
Scroll down for the answer, or find it here.
3. In 2014, 500 the U.S.'s highest-paid executives made nearly ____________ times as much as the average American worker.
Scroll down for the answer, or find it here.
---
Look Back
On this day in 1937, the U.S. House of Representatives passed the Marijuana Tax Act (though it wouldn't be signed into law until August 2). In our November 1966 issue, Allen Ginsberg argued against it:
A full-page paid advertisement in The New York Times, quoting authoritative medical evidence of the harmlessness of marijuana, and signed by a thousand of its most famous smokers, would once and for all break the cultural ice and end once and for all the tyranny of the Treasury Department Narcotics Bureau. For it would only manifest in public what everybody sane in the centers of communication in America knows anyway, an enormous open secret—that it is time to end Prohibition again. And with it put an end to the gangsterism, police mania, hypocrisy, anxiety, and national stupidity generated by administrative abuse of the Marijuana Tax Act of 1937.
Read more here.
---
Reader Response
In an interview with Alana Semuels last week, the billionaire Reid Hoffman made his case for how philanthropists can make government more efficient. (He'd seen her story "The Problem With Modern Philanthropy" and wanted to offer a defense.) This reader is skeptical:
Philanthropy is a nice thing to do with your spare money, but I'd rather have them and their companies pay their taxes lawfully in the countries where they make the profits.
Another reader counters:
Would you rather have them spend it buying fancy things or giving it to their kids? Rich people giving away their money are usually motivated by altruism, and many of them, like the guy in this article, think hard about how to do altruism effectively. When the government gives out money, it is rarely motivated by altruism, but rather by a desire to please voters. I am very confident that the typical dollar of private charitable giving does much more good for humanity than the typical dollar of public transfer payment, so I have no problem with rich people donating their money to pay less taxes.
Read the interview here, and check out this feature on the most effective way to make your own donations.
---
Verbs
Franchise flops, double chin dissolved, regional tensions inflamed, legacies undone.
---
Time of Your Life
Happy birthday to Kani's partner, who was born right around the time Sally Ride became the first American woman in space. Kani writes: "So very proud of your accomplishments and your book coming out soon!"
If you or a loved one have a birthday coming up, you can sign up for a birthday shout-out here, and click here to explore the Timeline feature for yourself.
---