The Atlantic Daily: Health-Care Takeaways
How the AHCA would affect Americans, upcoming elections across the world, a rogue U.S. Border Patrol agent, and more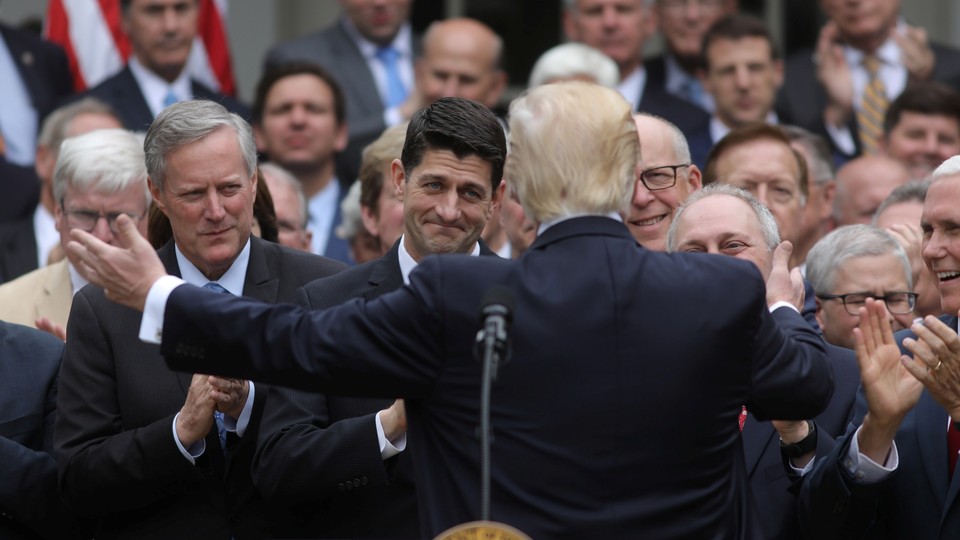 What We're Following
AHCA Fallout: As President Trump celebrates the passage of his party's health-care bill in the House, his victory remarks haven't included much detail on what its policies actually mean. So, how will AHCA affect people? Low-income households are likely to lose benefits, while the wealthy will gain a tax cut. Such effects are hard to square with Trump's populist message, but one explanation might be found in the gospel of prosperity. For now, the bill faces the Senate, where there's a good chance it will be rewritten. As for House Republicans, David Frum argues this choice could cost some of them their jobs.
World Elections: South Korea is preparing for a presidential election next week, and the outcome could complicate Trump's strategy on North Korea: The front-runner supports diplomatic engagement with the communist state. In the U.K., Theresa May is rallying voters to support her party's Brexit strategy in a snap election, but she might have trouble getting them to turn out. And these are just two of several elections where international politics are playing an important role in the vote. Here's how.
Testimony on Trial:  The Supreme Court is considering what kind of mental-health assessment—from a court-appointed expert, or from one who works with the defense—should be considered fair for defendants claiming to be mentally ill. It's a high-stakes case: The answer could decide the fate of three people on death row now. Elsewhere, the state of Oregon has been using its professional licensing authority aggressively against critics of government agencies—and the resulting court case could have nationwide implications for speech.
---
Snapshot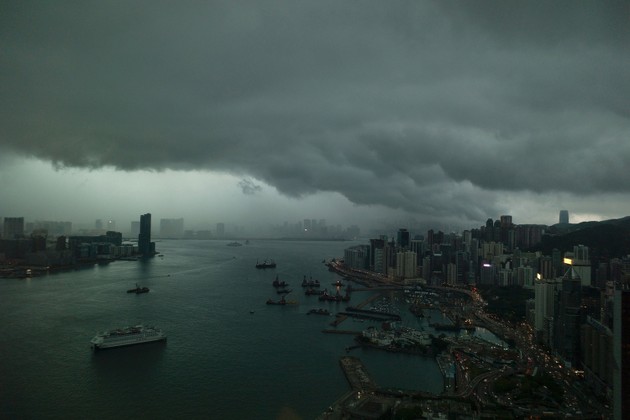 ---
Evening Read
Jeremy Raff on the cartel murder that exposed a rogue U.S. Border Patrol agent:
In the calm waters of the Texas Gulf Coast, Robert Hannan steered his boat toward what he thought was a crab trap. He found a corpse.

"There's nothing that can help this person if it's a real body," Hannan said in disbelief to the 911 dispatcher. "It's floating just like it would a body, but there's no head."

That grisly find would lead investigators first to an assassin from the powerful Gulf Cartel, and then to a U.S. Border Patrol agent who helped the killer move drugs and guns across the border.
Keep reading here, and watch Jeremy's short documentary on the case here.
---
What Do You Know?
1. Last month, the U.S. economy gained about  ____________ jobs.
Scroll down for the answer, or find it here.
2. Many of the Soviet Union's scientific innovations came from scientists who were working while held in special prisons known as ____________.
Scroll down for the answer, or find it here.
3. Toni Morrison's novel Beloved, about a woman who kills her young daughter rather than let her be captured and returned to slavery, is based on the experiences of a real woman, ____________.
Scroll down for the answer, or find it here.
---
Poem of the Week
From our March 1988 issue, Philip Booth's love poem "Sixty":
Spring hills, dark contraries:
a glade in a fall valley,
its one flower steeped with sun.

The there and here of her.
Read more here.
---
Reader Response
Is technology hurting democracy? And can technology help save democracy? We asked technologists and scholars to answer those questions in a series of essays this month, and we'd like to hear your voice too. John writes:
One issue is the illusion of action through passive activities done behind a screen. Without even a phone call, people can feel as though they're engaging in civic action, but it is most often at an extremely superficial level. What is needed is an emphasis on real-time action—effective protests, voting, and phone calls in order to keep an engaged and active public within a healthy democratic society.
Check out the latest essay in the series here, and send your thoughts to hello@theatlantic.com.
---
Time of Your Life
Happy birthday to our readers Gary and Pam! They don't know each other—as far as we know—but they were born on the same day in 1945. Here's some of the history that connects them: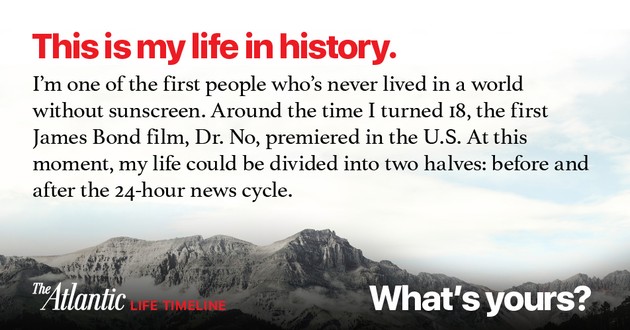 Check out their shared Life Timeline here. It's also the birthday of Heather, who's about the same age as CD players—and all three share a birthday with The Atlantic, which was founded on this day in 1857. (That makes us a couple decades younger than Pam, Heather, and Gary put together.)
For tomorrow, a happy 80th birthday to Malcolm, who writes:
My day of birth, May 6, 1937, was highlighted not by that event but by the explosion of the Hindenburg. In the 80 years since, a lot has changed in the world. It would be nice to see some of those pivotal events.
See them here. Do you or a loved one have a birthday coming up? If you'd like us to feature your Life Timeline in an upcoming newsletter, take a moment to fill out this form. (It'll help us out if you allow at least a week for us to process your request.) In the meantime, click here to explore the Timeline feature for yourself.
---
Verbs
Mosquitoes zapped, Hemingway hunted, dinner decays, guardians charm.
---