The Atlantic Daily: AHCA (Again)
The House passes the American Health Care Act, the stakes of Trump's meeting with Abbas, his executive order on religious liberty, and more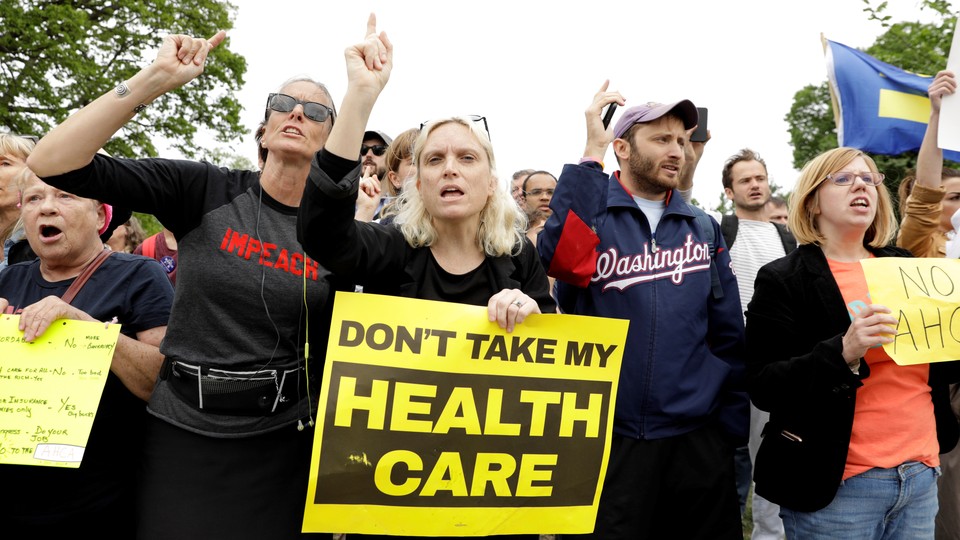 What We're Following
Repealing Obamacare: The House of Representatives narrowly passed the GOP's replacement health-care bill today. Now, it goes to the Senate, where it faces stiff opposition from Democrats—and where conservative and moderate Republicans alike hope their Senate allies will demand changes. For now, the bill has the same basic provisions as the version that failed last month, apart from a couple amendments aimed at convincing Republican holdouts to vote for it. One of these creates a subsidized risk pool for people with preexisting conditions—but that change may not be enough to protect their coverage.
Peace in the Middle East: President Trump met yesterday with Palestinian President Mahmoud Abbas and emerged confident that his administration can bring peace between Israel and Palestine, adding that such an agreement may be "not as difficult as people have thought." That's characteristic bravado for Trump, but it could be risky if it raises Palestinian hopes for progress too high. In the meantime, the president is preparing for his first big foreign trip, with stops in Saudi Arabia, Israel, and the Vatican, and an agenda of building international unity.
Policy Lessons: Trump has often harshly criticized Obama's nuclear deal with Iran, and even promised to undo it during his campaign—but the deal may be a model for the best way the U.S. could feasibly address North Korea's nuclear program. Elsewhere, Greece's ongoing economic troubles illustrate a failed experiment in populism—and a lesson for other democracies.
---
Snapshot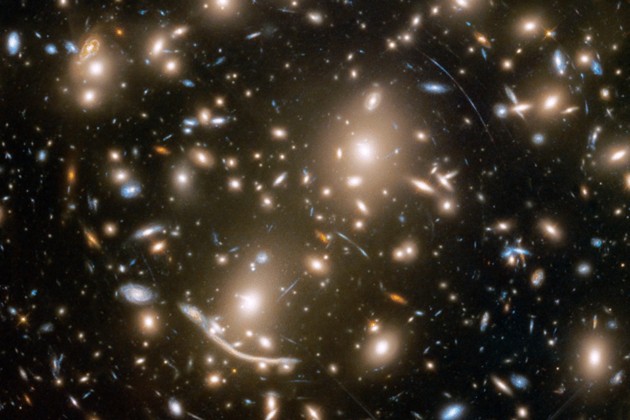 ---
Evening Read
In the aftermath of an election that saw 81 percent of white evangelical Christian voters support Trump, Molly Worthen reviews Frances FitzGerald's new history of American evangelicals:
FitzGerald begins with the great revivals of the early 18th century, which brought forth evangelicalism as we know it today, more or less. The emphasis on the literal truth of the Bible, the focus on the born-again experience, and the swarm of entrepreneurial evangelists whom no Old World church hierarchy could control—the basics of evangelical culture were in place 300 years ago.

She follows this story through the rise of the Christian right in the 1970s and '80s, and evangelicals' role in politics today. Synthesizing a wide range of scholarship, FitzGerald offers no major argument of her own, but she reveals long-standing patterns in evangelical politics and leadership. Her overview, in tandem with an array of more pointed books on the subject, suggests that evangelical support for Trump is not a deviation at all—not a sign of hypocrisy or declining influence. On the contrary, that 81 percent figure makes perfect sense.
Keep reading here as Worthen explains why. Today, the president signed an executive order on religious liberty—but it falls short of what many religious conservatives hoped for.
---
What Do You Know?
1. A 2015 study found that detained immigrants to the U.S. are ____________ times more likely to be granted legal residency if they have access to a lawyer.
Scroll down for the answer, or find it here.
2. So far, the most-tweeted-about show of 2017 is ____________.
Scroll down for the answer, or find it here.
3. The first mainstream pregnancy test, used between the 1940s and '60s, involved injecting a woman's urine into a living ____________.
Scroll down for the answer, or find it here.
---
Reader Response
In a recent essay, Conor Friedersdorf asked: If gene-editing technology comes into widespread use, should it be mandatory for expectant parents to delete mutations associated with disabilities or chronic disease from their child's genes before birth? One argument comes from a reader with severe and painful symptoms of Tourette syndrome:
I like gene editing, and I think that it should be mandatory or at least strongly encouraged when it gets functional on a wider scale. I think that it's unethical to allow a child to be born with disabilities when you could avoid it, since it's basically sentencing someone to a life with chronic pain. In the same way, I believe it is wrong to deny a child a cochlear implant out of a desire for them to embrace deaf culture more. Disabilities suck.
More perspectives here, including one from this reader's mother. If you have a disability caused by a genetic disorder and would like to share your thoughts on the ethics of gene editing, please write to hello@theatlantic.com.
---
Time of Your Life
Happy birthday to Joey from his wife London: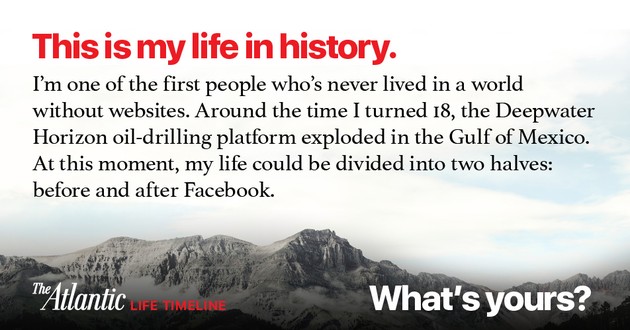 Check out Joey's full Timeline here. Do you or a loved one have a birthday coming up? If you'd like us to feature your Life Timeline in an upcoming newsletter, take a moment to fill out this form. ( If you've already sent in the info via email, no need to resubmit, but it'll help us out if you allow at least a week for us to process your request.) In the meantime, click here to explore the Timeline feature for yourself.
---
Verbs
Salvation sought, commons conserved, news boosted, memes materialized.
---