The Atlantic Daily: In Pursuit of Justice
The potential for police reform across the country, smugness across party lines, the case for "troublemakers" in class, and more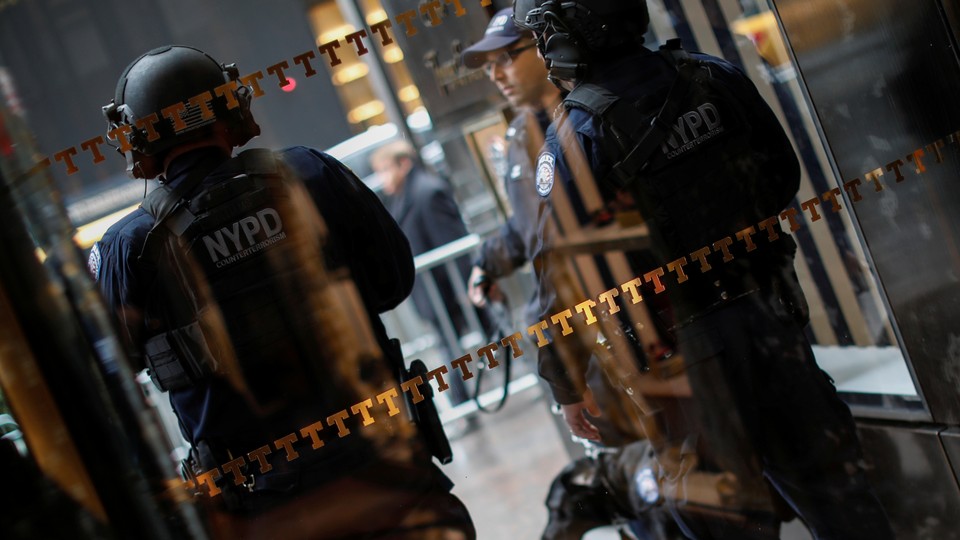 What We're Following
Partisan Problems: During a routine oversight hearing in Congress today, FBI Director James Comey defended his controversial decision to announce the Bureau's reopening of the investigation into Hillary Clinton's private email server, less than two weeks before the presidential election. Comey's critics say he influenced that election's outcome; in its aftermath, new polling finds that Democrats have lost confidence in the U.S. government and in the country's future. Numerous critiques of liberal smugness suggest they've lost confidence in themselves, too—which might be for the best. Yet those critiques often leave something out: There's a long tradition of conservative smugness, too.
Justice Reform: Last night, police in Balch Springs, Texas, fired the officer who fatally shot 15-year-old Jordan Edwards over the weekend, after a review of body-camera footage revealed that officers had misrepresented what happened. In Wisconsin, the Milwaukee County Jail is under scrutiny for a prisoner's death from dehydration in solitary confinement last year—even as the Trump administration considers the county's sheriff for a leadership position. The two cases illustrate a moment of challenge and change for criminal justice. In a new Atlantic project, "The Presence of Justice," we'll look at how jurisdictions across the U.S. are working toward reform.
Artistic License: Vito Acconci, the influential performance artist who died last week at 77, was known for provocative, unsettling pieces that broke taboos and boundaries—but today, museum audiences might not consider his work acceptable. Digital technology has also changed the culture of the art world, enabling "remixes" that sometimes cross the line into plagiarism.
---
Snapshot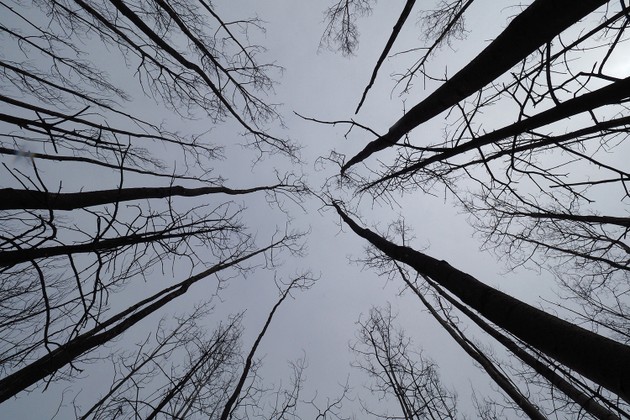 ---
Evening Read
Ashley Lamb-Sinclair, a high-school teacher, describes one of her "troublemaker" students:
He is failing two classes but stays up all night long to write short stories and comes to school overtired and irritable. He rolls his eyes at anything he deems as busy work, comes into class and intentionally sits with his back to me, and continues to chat with friends long after I have started the lesson. He barely completes most assignments, if at all, and I have to constantly nag him to focus and stop distracting other students.

He is, in short, a huge pain. But when his parent came in to have a conference with me last fall, I found myself looking a worried adult in the eye and telling him what I believe to be the truth: His son is going to be okay. In fact, I told him that his son will someday stand out from the others; he will find a career he loves because he is passionate, intense, brilliant, and fiercely independent. Even though this student is a pain to teach, he is someone I will likely respect when he matures into an adult.
Keep reading here, as Lamb-Sinclair makes the case for a new definition of student success, and read her interview with the author Carla Shalaby for more on the power of classroom rebels.
---
What Do You Know?
1. A new study projects that by 2025, about 65 percent of jobs in the city of ____________ could be automated.
Scroll down for the answer, or find it here.
2. By one estimate, ____________ factory workers are involved in Bangladesh's $28 billion garment industry.
Scroll down for the answer, or find it here.
3. In a 2013 industry survey of human-resource managers, _____________ percent said they considered office romances unprofessional, compared with 58 percent in 2005.
Scroll down for the answer, or find it here.
---
Look  Back
The partition of Ireland took effect on this day in 1921. In our January 1994 issue, Conor Cruise O'Brien explained the reasoning behind the deal:
The nationalists (Catholics) could have Home Rule, which was what they wanted; the unionists (Protestants) could stay in the United Kingdom, since that was what they wanted. In retrospect this settlement, in its general character (though not in the precise form it was to take, in 1920), seems to me sound: respectful of the realities on the ground, and of the principle of the consent of the governed.

That, however, was very much not how it appeared to nationalists at the time (or since). Nationalists of every shade regarded Partition as a betrayal, a capitulation to naked force. It never occurred to any nationalist that the determination of a million Ulster Protestants to stay in the United Kingdom represented any kind of moral force whatever. Symmetrically, no unionist ever conceded that the desire of three million nationalists for Home Rule had any moral force whatever. In any case, each community had a low opinion of the general morals of the other, so the idea of the other as representing any kind of moral force was too outlandish to be entertained.
Read more here. Today, the island is going through another high-stakes split, as Northern Ireland prepares to leave the EU while Ireland stays in. On the eve of last year's Brexit vote, Naomi O'Leary sent this dispatch from the border.
---
Reader Response
Last week, we asked the flight attendants among you to sound off about customer-service conflicts between airline passengers and crew. One reader says the main source of friction is "stress caused by the major air carriers diminishing quality and comfort":
While we aren't told about marketing strategy, my belief is that the carriers are diminishing quality and space so as to "persuade" passengers to pay the premium fare for Economy Plus or Business Class. Many passengers simply cannot fit into the seats in economy, so what are they to do? What are we expected to do to help them?

Number crushers are great at projecting revenue gains without understanding how their decisions impact the cabin—customers and staff. If the air carriers returned some comfort and quality—these flight rage incidents (by cabin crew and passengers) would largely disappear.
More on why it's tough to be a flight attendant here.
---
Time of Your Life
Our reader Bob sends birthday wishes to Erica and Heather, who both have birthdays this month. Erica was born the year after IBM and Apple began mass-producing personal computers, and her preteen years started right around the time the Berlin Wall came down. Heather has lived all her life in a world with a 24-hour news cycle, and her life can be divided into two halves—before and after Google. Check out their Life Timelines here and here.
If you'd like us to feature your or a friend's timeline in an upcoming newsletter, take a sec to fill out this form. ( If you've already sent us the information via email, no need to resubmit. We might need a week or so to process your request.) In the meantime, click here to explore the Timeline feature for yourself.
---
Nouns
Dubious Google docs, digital discourse, far-right foreshadowing, American smiles.
---