The Atlantic Daily: One Damaging Conversation
Trump's trip to Saudi Arabia, what he told Russian officials about firing Comey, the legacy of Robert E. Lee, and more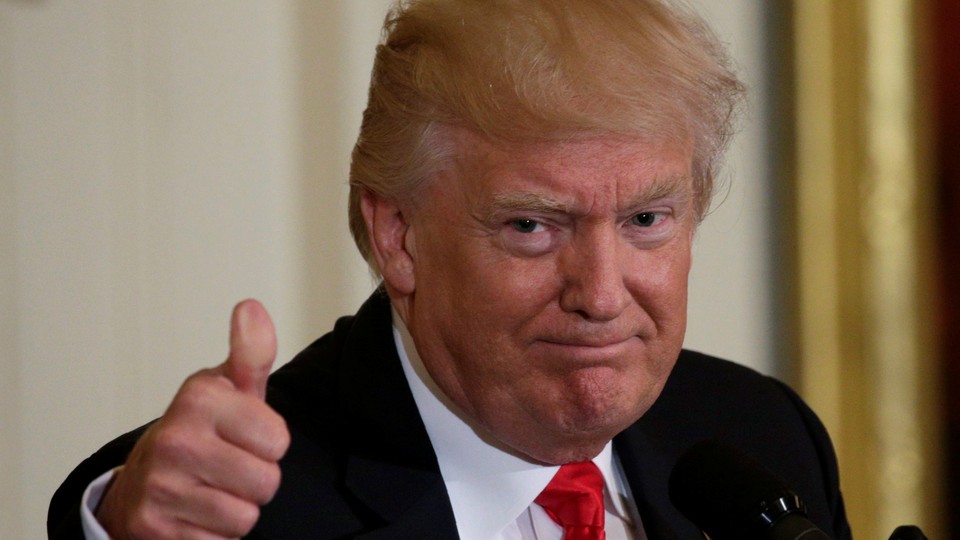 What We're Following
'A Real Nut Job': That's how President Trump referred to James Comey during a meeting with Russia's ambassador and foreign minister last week. In the meeting (the same one during which he revealed classified information), he told the officials that since he'd fired Comey the day before, the "great pressure" he'd faced "because of Russia" would be "taken off." Press Secretary Sean Spicer acknowledged the exchange after The New York Times reported it—effectively confirming that the administration's former explanations of Comey's firing were false. Now, Congressional Democrats say the president committed obstruction of justice, and they're calling again for an independent commission to investigate his ties to Russia.
Trump's Trip Abroad: The president is headed to Saudi Arabia this weekend, where he's slated to give a speech on the subject of Islam. As Shadi Hamid writes, the Islamophobic statements he made as a candidate make him an unlikely speaker on the religion, but whatever he says is likely to improve on what he's said before. The visit demonstrates how Trump is reversing Obama's policies with regard to the Arab Gulf—and as Andrew Exum notes, Trump may also find it a welcome break from his own scandals. If you've been busy keeping track of them too, here's some of the global news you may have missed.
Health Issues: As the Senate considers the GOP replacement for the Affordable Care Act, several Democratic doctors are planning to run for Congress. They're motivated by concern for how the new bill may affect their patients. Children, for example, would be particularly affected by cuts to Medicaid—they constitute about half of the people who benefit from the program. Also in health news: The administration is moving ahead with Trump's executive order to withhold funding from organizations that perform or promote abortion, which could hurt global efforts at HIV/AIDS relief.
---
Snapshot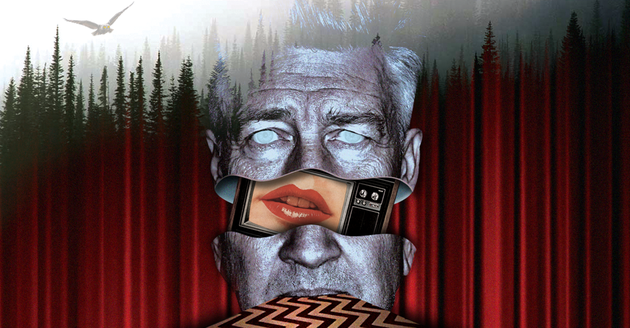 ---
Evening Read
As New Orleans dismantles its monument to Robert E. Lee, Kevin M. Levin describes how the Confederate general was cast as a national icon:
Lee's image could be found on any number of products marketed throughout the country, including cigars, tobacco, pancakes, and whiskey. In 1920 an advertisement in the pages of the New York Tribune for a new "electric vacuum powered washing machine" featured an image of Lee and his "loyal body servant," or camp slave.

Many Northerners shared in the white South's reverence for Lee, who became a powerful symbol of national reunion and a model for the youth of the nation to emulate. Just five short years after his surrender at Appomattox Court House in Virginia, the New York Herald declared upon Lee's death that "here in the North we … have claimed him as one of ourselves" and "extolled his virtue as reflecting upon us." Such sentiments only became more prevalent through the Gilded Age.
Keep reading here, as Levin recounts how Lost Cause writers and later historians framed and reframed Lee's legacy.
---
What Do You Know?
1. A recent study finds that women who live close (within one-tenth of a mile) to a major roadway are ____________ times more likely than others to have fertility problems.
Scroll down for the answer, or find it here.
2. A new theory of how life evolved on Earth divides the planet's history into five epochs based on the new energy sources used by organisms: geochemical energy, sunlight, ____________, flesh and fire.
Scroll down for the answer, or find it here.
3. In the 18th century, European books and newspapers warned against the moral and physical dangers of reading in ____________.
Scroll down for the answer, or find it here.
---
Poem of the Week
From our March 1994 issue, Maxine Kumin's "The Word":
We ride up softly to the hidden
oval in the woods, a plateau rimmed
with wavy stands of gray birch and white pine,
my horse thinking his thoughts, happy
in the October dapple, and I thinking
mine-and-his, which is my prerogative,

both of us just in time to see a big doe
loft up over the four-foot fence
---
Reader Response
After some readers criticized the treatment of modern slavery in Alex Tizon's essay "My Family's Slave," about the woman he knew as Lola, Jewel explains the cultural context of domestic workers in the Philippines, where Lola and the Tizon family immigrated from:
An important note to this is that kasambahay or katulong culture is a socially accepted norm in the Philippines that dates way back. Now, our maids and yayas (nannies) who classify as kasambahay or katulong are protected by laws to make sure they are paid the minimum wage and are given benefits by the families they work for. Our kasambahays and katulongs become a part of our family, just like Lola was a member of the Tizon family despite being a slave.

I was raised with the help of yayas from the moment I was born, up until I left for college. When I go back home, they are still there waiting for me. I've had a number of yayas over the years, all of whom I have loved for the care they gave me, and not once has it crossed my mind to ask myself if my family treated them right until this article.
Read more from Jewel and other readers here, and more context on modern slavery in the U.S. here.
---
Time of Your Life
Happy birthday to Sarah (the same age as the Foreign Intelligence Surveillance Court), John's wife Shari (twice the age of The  Simpsons), and Anmiryam's daughter Emily (a year younger than Amazon). Happy birthday to Robert (the same age as Alice Walker) and his adopted granddaughter Debra, who's exactly 70 years younger—and to Joanne (a year younger than Barbie), whose husband Stephen writes: "From Palestine to Parc Moussette … improbably wondrous!" And happy birthday to Laurence, whose daughter Susan writes:
Laurence turns 91 on May 19, in a ​Denver ​Memory Care facility​, with Alzheimer's eating away his amazingly intelligent brain​.​ Laurence graduated high school​ top of his class​ at 16, ​earned ​his​ engineering​ degree at 19, served​ as a naval officer​ in WWII and later completed 20 years in the Naval Reserves. ​As an aeronautical engineer with Martin Marietta for 40 years, he​ helped design Titan launch vehicles and participated on a major advisory panel to top military brass in D.C., protecting his country as a dedicated Cold Warrior. Today Laurence is lovingly tended by his wife, three daughters, and seven adult grandchildren, carrying on his lifetime memories for him.
See how that extraordinary life lines up with history here.
Plus, happy Saturday birthdays from Mike to his daughter Paige (the same age as Jennifer Lawrence), and from Liz to her mama (the same age as Arnold Schwarzenegger)—"a whimsical woman who is found most days beating her Texas garden into submission."
Do you or a loved one have a birthday coming up? Sign up for a birthday shout-out here, and click here to explore the Timeline feature for yourself.
---
Verbs
Midlife crisis filmed, alien megastructure suspected, Weiner repents, Kimmy Schmidt gets stuck.
---