The Atlantic Daily: Looking Into It
The DOJ's pick for special counsel to lead the investigation of Russia's alleged interference in the U.S. election, readers' thoughtful responses to Lola's story, Iran's presidential race, and more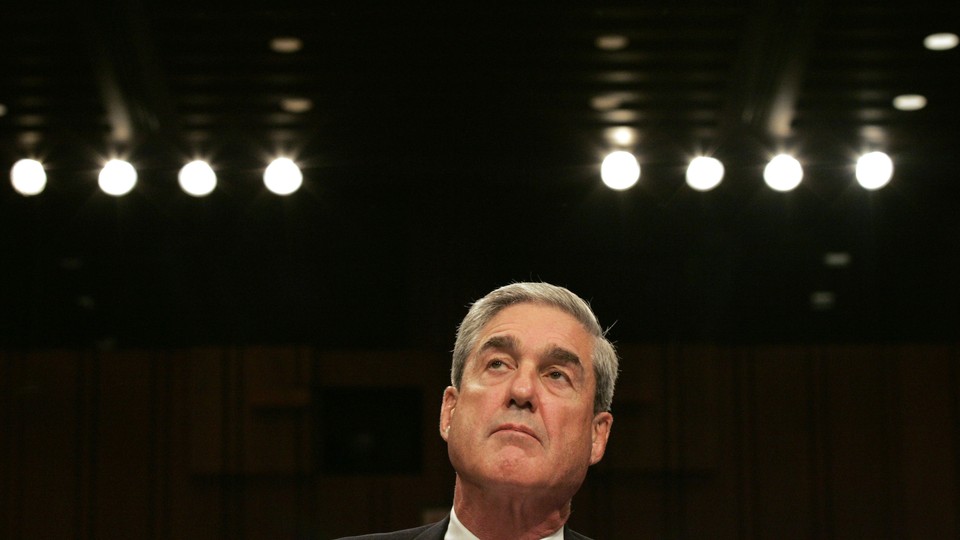 What We're Following
Special Counsel Appointed: The Justice Department appointed the former FBI Director Robert Mueller to lead the investigation of Russia's alleged interference with the presidential election and ties to the Trump campaign. An independent commission would be able to answer broader questions. But the appointment escalates the seriousness of the investigation. Here's what that means for President Trump.
Comey Memo Fallout: Speaker Paul Ryan announced that the House will investigate whether Trump asked James Comey to drop the FBI investigation into Michael Flynn. If he did, that might constitute obstruction of justice—though legal scholars say more information is needed. As GOP support for Trump begins to shift, and scandals continue to emerge, could this spell the end of Trump's presidency? Here's a timeline of the crisis, and how it's growing.
Elsewhere in  Government: Two sources within the National Institutes of Health told The Atlantic that the Trump administration is considering a cap on overhead costs for medical research—which could be devastating for many institutions. Meanwhile, the Department of Defense—the world's largest employer—is preparing for its very first financial audit, as the White House calls for an increase in military spending.
---
Snapshot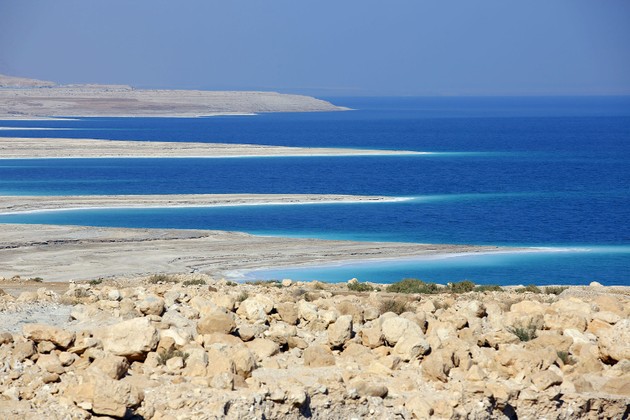 ---
Evening Read
Shervin Malekzadeh on Iran's upcoming presidential election:
As Iran nears the end of another election season, its 12th for president and the 35th overall since 1979, dozens of analysts are already explaining why elections in Iran do not really matter or, should [incumbent president Hassan] Rouhani lose, why they do. … Almost none of these analysts will say much, if anything, about the nearly 40 million citizens who are expected to turn up to vote of their own accord on May 19, or why they bother. Voting in Iran, one is left to imagine, is only for the true believers or for the easily duped, participants in a collective act of dissembling that adds up to nothing.

In fact, however, many Iranians vote because they do not believe in their system; they vote precisely out of a lack of faith.
Keep reading here. Related: Here's how technology could help fix the flaws in democracy's design.
---
What Do You Know?
1. About ____________ percent of traditionally aged college students get their bachelor's degree within six years.
Scroll down for the answer, or find it here.
2. Every year, the Grand Canyon hosts ____________ research projects.
Scroll down for the answer, or find it here.
3. It is less safe for dogs with ____________ to jog with their owners than it is for other canine breeds.
Scroll down for the answer, or find it here.
---
Look Back
Today marks 63 years since the Supreme Court handed down its decision on Brown v. Board of Education. In our July 1954 issue, Arthur E. Sutherland wrote:
It was a great day—Monday, the 17th of May, 1954. On that day the Supreme Court decided that the Constitution proscribes, anywhere in the United States, public schools in which Negro children and white children are kept separate because of their race. On that day the Court did justice to more than the children before it; the judgment will benefit all the people of the nation alike in the states where segregation has long since been given up, and in those where, at least to some, the Court's word was unwelcome. To think of these school segregation decisions as marking a sudden unexpected turn would be a mistake. The trouble was old, and a change for the better has been long coming.
Read more of Sutherland's piece here.
---
Reader Response
We've received hundreds of emails responding to the late Alex Tizon's cover story about Lola, the woman who raised him and whom his family enslaved. San Di writes:
I myself had an aunt in a similar situation, though I believe she was well treated in the family where she was nannying. They brought her to America with them during the revolution in South Vietnam during April 1975, and we've lost contact with her ever since. My family and I did look for her. I wrote to the family she worked for when I got help from the UNHCR and was in a refugee camp. I even met a relative of that family in the camp and he confirmed the address. I never heard anything back from that family.

I cried reading the article, realizing how much I miss my aunt even now. My thanks to Alex and condolences to his family.
If Alex and Lola's story resonates with your family's experience, or if you have other thoughts on the story to share, please send us a note: hello@theatlantic.com.
---
Time of Your Life
Happy birthday to Jeanette (a year younger than microwaves), who marks her own milestone: "In January of the year I turned 10, Alaska, my birthplace, became a state." From Barbara, a happy birthday to her mom (a year younger than T-shirts) who's celebrating another year of her life after surviving a stroke. Happy birthday to Joan (twice the age of MTV) from her husband Rich, who's younger—by two weeks. Happy birthday to Jeff (the same age as Kermit the Frog) from his wife Katie. Happy birthday to Len from his dad, Roger: "At 1 year old, you began learning about the world just as we were reaching the outer solar system." And happy 21st birthday to Griffin from his grandma, Patricia: "His timeline revealed the curious mix of terrorism, activism, and fantasy, which shaped a stoic but optimistic young man."
Do you or a loved one have a birthday coming up? Sign up for a shout-out here—and click here to explore the Timeline feature for yourself.
---
Verbs
Trees migrate, Twin Peaks revisited, Dear White People dissected, impeachment process explained.
---