The Atlantic Daily: Loose Lips
Comey alleges a big ask from Trump, what hangs in the balance of Philly's district attorney race, a portrait of modern slavery in the U.S., and more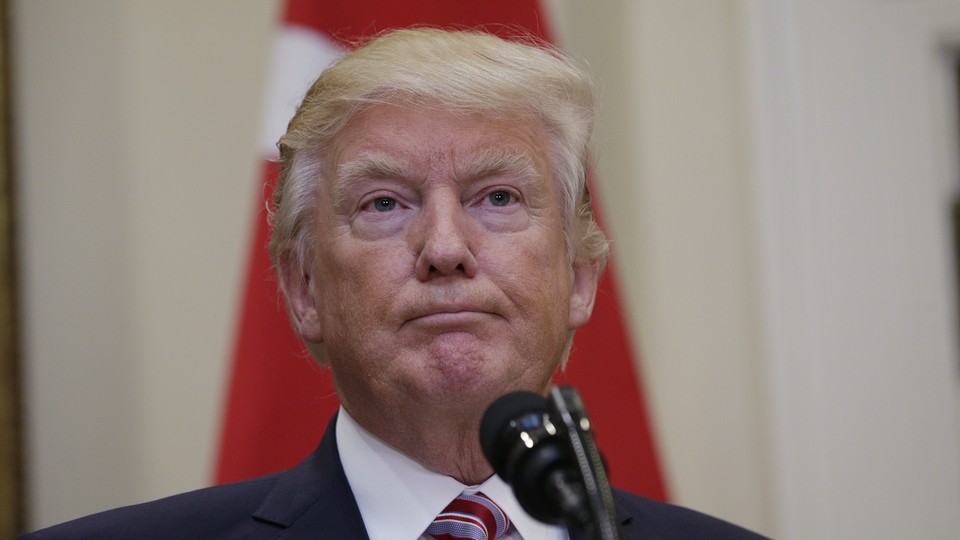 What We're Following
White House Bombshells: In the aftermath of The Washington Post's report that President Trump divulged top-secret information to Russian officials, National-Security Adviser H.R. McMaster issued a contradictory defense, claiming that Trump's actions were "wholly appropriate," and that he didn't know where the information came from. Most of Trump's defenders have emphasized that he didn't know what he was doing. For his part, Trump tweeted that he wanted to share "facts pertaining to terrorism" with Russia, which, writes Julia Ioffe, could mean he's playing into Putin's hands. The consequences of this slip may be severe: It's a breach of faith with the intelligence community and with U.S. allies. Meanwhile, another revelation: A memo from James Comey reportedly quotes Trump asking the former FBI director to drop the investigation of Michael Flynn. Now, Congress wants to hear from Comey directly.
Justice Reform: As Philadelphia prepares to elect a new district attorney, the seven Democrats in the race are promising to change the city's approach to law enforcement and lower its incarceration rate. Setting crime policy has been a complicated and socially fraught endeavor in the U.S. for some time. Though mass incarceration is now considered an issue of racial justice, there's a long history of black support for tough-on-crime policies.
A Slave in Modern America: In the cover story of our latest issue, Alex Tizon (who died earlier this year at the age of 57) tells the story of Lola, the woman who raised him—and who worked for his family for decades as a slave. Read it here, and find the full issue here.
---
Snapshot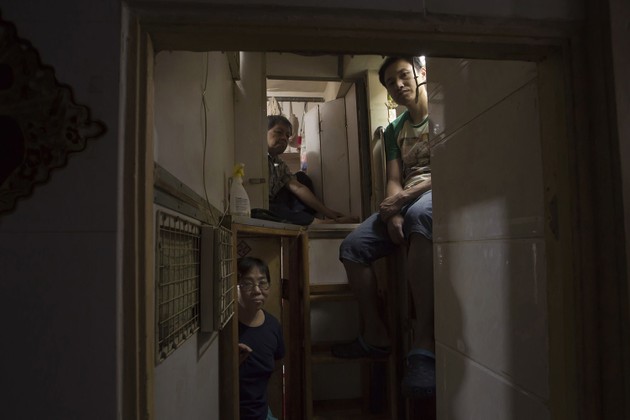 ---
Who We're Talking To
James Igoe Walsh, a political-science professor, explains the risks of sharing intelligence provided by a U.S. ally.
Liz Spayd, the public editor of The New York Times, discusses the backlash she's received from journalists and readers.
Senator Ted Cruz discussed why the U.S. should invest in space exploration—and what he thinks of Trump's intelligence disclosure—at Atlantic Live's event "On the Launchpad." Watch here.
---
Evening Read
Pamela Paul on a list she's kept for three decades:
Since I was 17 years old, I've been keeping a journal of all the books I've read. I call it Bob, which stands for "Book of Books." …

I'm only allowed to write in my Bob when I've finished a book, and not a moment before. I generally finish books, but if I don't, I have to write a little empty square next to the title to show it's incomplete. That's it. There's no book review. I don't write thumbs up or thumbs down, or have a star system. I didn't even number the entries until I was into the several hundreds. It truly is a list. But, of course, it has become more than that.
Keep reading here, as Paul reflects on how the list takes her back to different times in her life.
---
What Do You Know?
1. About ____________ percent of high-school graduates want to be teachers, according to a recent survey.
Scroll down for the answer, or find it here.
2. There are approximately ____________ smartphones in the world.
Scroll down for the answer, or find it here.
3. The NVA Lodge (later the Will Rogers Memorial Hospital) was founded in 1929 for tubercular patients in a specific line of work: ____________.
Scroll down for the answer, or find it here.
---
Urban Developments
Our partner site CityLab explores the cities of the future and investigates the biggest ideas and issues facing city dwellers around the world. Gracie McKenzie shares three of today's top stories:
For more updates from the urban world, subscribe to CityLab's daily newsletter.
---
Reader Response
Several professors of economics respond to James Kwak's January article "The Curse of Econ 101":
We agreed that we did not recognize our Principles courses in the description of Economism advanced by Professor Kwak. He defines Economism as "the misleading application of basic lessons from Economics 101 to real-world problems, creating the illusion of consensus and reducing a complex topic to a simple, open-and-shut case." While we do not count upon reaching consensus among our students, we do make every effort to give them a fundamental theoretical structure that they can extend as appropriate when evaluating real-world problems. We then present them with those real-world problems and demand that they analyze the specifics of those problems using the theoretical structure of economics.
Read the full letter and James's reply here.
---
Time of Your Life
Happy birthday to Alice (the same age as Dr. No) and Maggie (who's never lived in a world without Winnie-the-Pooh). Happy belated birthday to John (twice as old as the iTunes Store) from his mom, Brenda, and to Hanif (twice as old as the euro) from his mom and dad.
Do you or a loved one have a birthday coming up? Sign up for a shout-out here—and click here to explore the Timeline feature for yourself.
---
Verbs
Technology burdened, fastballs slowed, wealth fascinates, Harry styled.
---