The Atlantic Daily: Ransomware and Recordings?
A wave of cyberattacks, why the Comey firing may be worse than Watergate, where Pixar lost its way, and more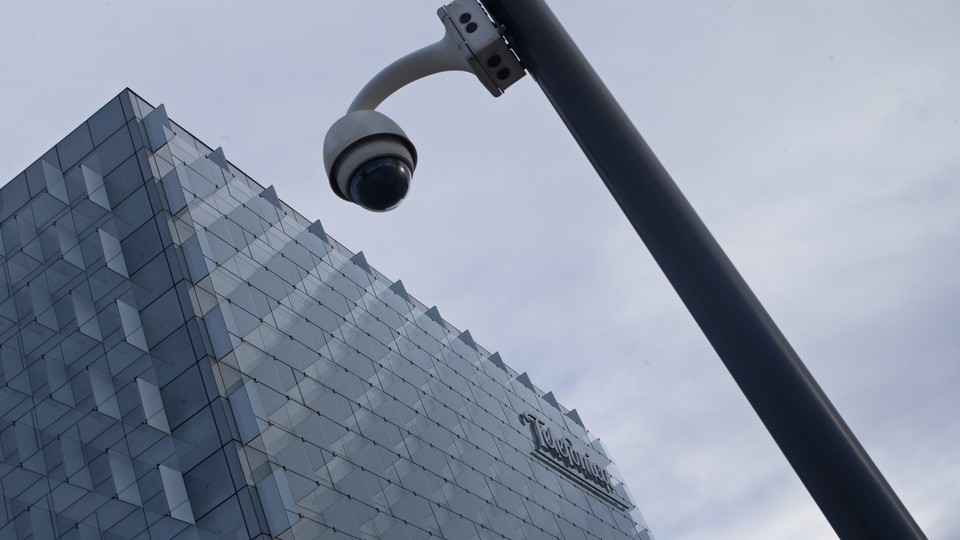 What We're Following
Global Threats: An estimated 74 countries were struck today by a wave of cyberattacks that demanded ransom in exchange for access to the affected computer systems. Hospitals are particularly vulnerable to this type of attack, and Britain's National Health Service was one of the major targets. In the Democratic Republic of the Congo, health workers are trying to contain a new outbreak of Ebola. But in better news, Brazil announced that its public-health emergency over the Zika virus has ended.
Trump's 'Tapes' Tweet: Amid the controversy over his firing of former FBI Director James Comey, President Trump tweeted that "Comey better hope that there are no 'tapes' of our conversations"—an apparent threat that implies the president may have been recording conversations. White House Press Secretary Sean Spicer refused to say whether that's the case; if the recordings do exist, though, they could be subpoenaed in an investigation. While the possibility of recordings has led many to recall Watergate, one historian argues that making such comparisons is just partisan politics. On the other hand, James Fallows, who covered Watergate early in his career, has five reasons why this situation is even worse. As the scandal continues to unfold over the weekend, you can find all of our coverage here.
Old Wars: Attorney General Jeff Sessions instructed federal prosecutors to seek the strongest possible charges and sentences against defendants, rolling back the Obama administration's efforts at sentencing reform and renewing the "war on drugs" of the past. Meanwhile, Trump is considering escalating the war in Afghanistan with a surge of troops—even though America's chances of winning the long-running conflict look slim.
---
Snapshot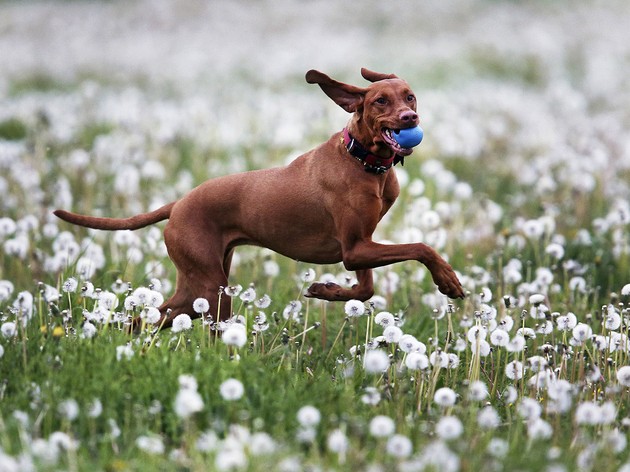 ---
Evening Read
Christopher Orr on the golden age of Pixar:
Pixar's signature achievement was to perfect a kind of crossover animated cinema that appealed equally to kids and adults. The key was managing to tell two stories at once, constructing a straightforward children's story atop a more complex moral and narrative architecture. … Pixar's distinctive insight into parent–child relations stood out from the start, in Toy Story, and lost none of its power in two innovative and unified sequels. "Who would want to see a movie about a little boy who plays with dolls?," Michael Eisner, then the CEO of Disney, obtusely asked when told of plans for the Pixar debut. (Disney was to co-finance it.) But the film's creative premise is precisely—and crucially—the reverse: Toy Story is a movie about dolls who want to be played with by a little boy.
Keep reading here, as Chris recounts how the legendary studio transformed animated storytelling—and how it lost its way.
---
What Do You Know?
1. The longest-ever spin of a toy top lasted more than ____________ minutes.
Scroll down for the answer, or find it here.
2. Because they swim close to the coast and their habitats are often affected by human cities, North Atlantic right whales are nicknamed the "____________ whales."
Scroll down for the answer, or find it here.
3. A new report finds that about ____________ percent of people currently held in U.S. jails haven't yet been convicted of a crime.
Scroll down for the answer, or find it here.
---
Poem of the Week
From our August 1915 issue, Robert Frost's "Birches":
I'd like to get away from earth awhile
And then come back to it and begin over.
May no fate willfully misunderstand me
And half grant what I wish and snatch me away
Not to return. Earth's the right place for love:
I don't know where it's likely to go better.
I'd like to go by climbing a birch tree,
And climb black branches up a snow-white trunk
Toward heaven, till the tree could bear no more,
But dipped its top and set me down again.
Read more here.
---
Reader Response
After Kate questioned how to make herself heard politically, Barney offered four suggestions for effecting change, including this one:
Work to understand the position of others. First, understand your own positions; sit down and write out what matters to you. Sort your list into those where you cannot compromise, those where you can bend a little, and those that you might change your position if seen from a different perspective. Do the same with how you perceive the positions of others—and it does not hurt to check with them to see if you got it right.
More from Barney and other readers here. If you have a story to share about your own experience with online activism—or other thoughts about how technology is reshaping democracy—let us know: hello@theatlantic.com.
---
Time of Your Life
Happy 93rd birthday to Morris! He was born the same year as the Royal Canadian Air Force, and was alive to remember Lindbergh's flight across the Atlantic Ocean. Happy 23rd birthday to Malcolm, who's never lived in a world without graphical web browsers. And happy 31st birthday to Jess, who came of age with the launch of Gmail. From Bill, happy 78th birthday to Pearl, who's never lived in a world without Superman. From Heidi, happy 51st birthday to John, who's twice as old as websites. Happy 76th birthday to Norm, who writes, "Has there been an extended period of peace in my lifetime? It doesn't seem like it." Even so, his Life Timeline spans some other big breakthroughs:
Tomorrow, happy 39th birthday to Leah, who's almost twice the age of the Harry Potter empire. And from Cheryl, happy 92nd birthday to Alyce, who was born the same year as Malcolm X.
Do you or a loved one have a birthday coming up? Take a moment to fill out this form for a birthday shout-out (please allow at least a week for us to process your request). In the meantime, click here to explore the Timeline feature for yourself.
---
Verbs
Loyalties conflated, Garland proposed, Uber accused, curiosity charms.
---