The Atlantic Daily: Ads and Advisers
A security-council shake-up, Trump's response to the Syria gas attack, Pepsi's controversial protest ad, and more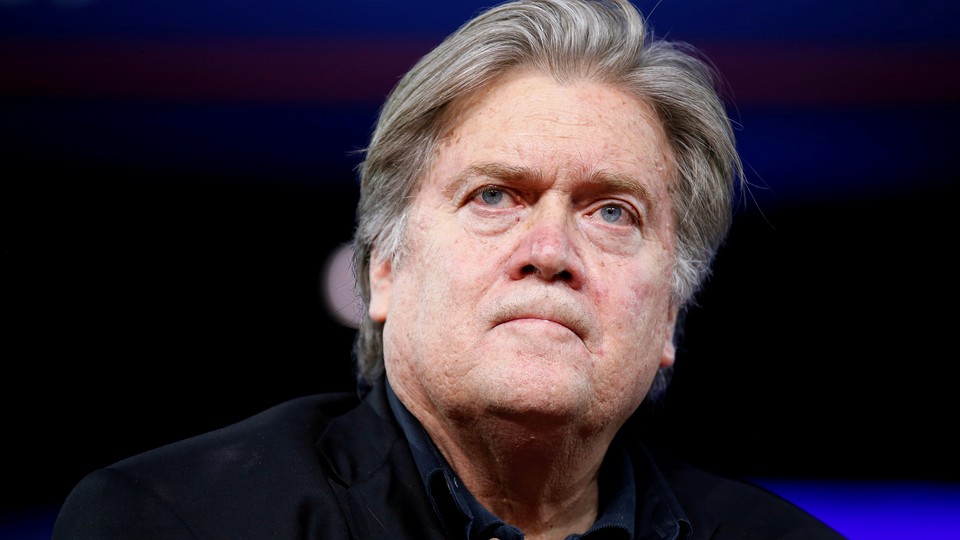 What We're Following
Bannon Removed: President Trump's chief strategist is now off the National Security Council, while the chairman of the Joint Chiefs of Staff and the director of national intelligence have been restored as permanent members. Bannon's original appointment to the council caused controversy in January, since political advisers don't normally get a seat at the table, but the White House now says his exit was planned all along. Here's what to make of the change.
Chemical Attack in Syria: Investigators believe the chemical used on civilians yesterday may have been sarin, a deadly nerve agent that's only been used three times in history before. Trump called the attack "unacceptable" today, but hasn't yet said how the U.S. will respond. For its part, the Syrian government denies having perpetrated the attack, and its Russian allies blame the rebels.
Ads and Axes: Pepsi pulled a widely mocked TV ad after critics said its representation of political protest was tone-deaf and trivializing. Even the backlash, though, might ultimately be good for the brand. Meanwhile, more than two dozen companies have pulled ads from The O'Reilly Factor after revelations that Fox News and Bill O'Reilly paid out $13 million to settle harassment suits against the host.
---
Snapshot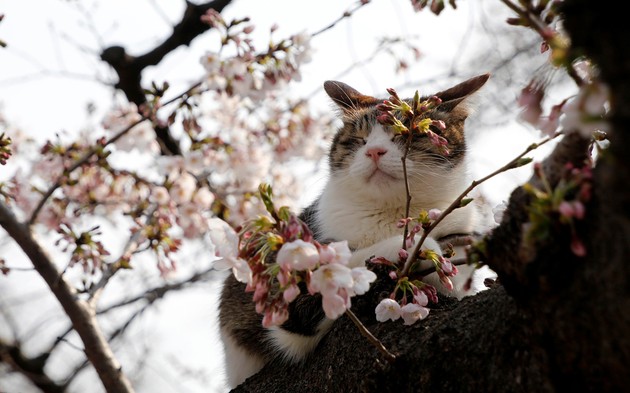 ---
Evening Read
Sam Kriss on the concurrent Cold War plans to launch a nuclear strike against the moon:
Both operations—probably because of the cosmic sacrilege involved—were disguised with unassuming alphanumeric codenames instead of the usual mythological references or bombastic national abstractions: Project E-4 for the Soviet plan, Project A119 for the American (along with the euphemistic title "A study of lunar research flights"). In each case the idea was to transport an atomic weapon to the moon's terminator, the twilight-line along its surface where lunar day meets night, and detonate it just after sunset on Earth. First a flash would spread across the dark lunar surface, briefly lighting up the contours of its craters; then an immense cloud of atomic fire and lunar dust would rise. In the absence of an atmosphere, there would be no mushroom cloud. Instead the explosion would have formed a slowly expanding sphere, catching the light of the sun as it grew, and providing an entertaining spectacle and a dire warning clearly visible to friends and enemies on Earth.
Keep reading here, as Kriss explores the cultural history of fearing the moon. And in the present, here's how Pentagon officials are preparing for warfare in space.
---
What Do You Know?
1. ____________ percent of researchers in a 2016 survey said that science is facing a "reproducibility crisis."
Scroll down for the answer, or find it here.
2. About ____________ percent of South African youth are unemployed.
Scroll down for the answer, or find it here.
3. Of the American families who experienced a financial shock in 2014, about ____________ percent had another sudden expense the following year.
Scroll down for the answer, or find it here.
---
Look Back
Today marks 30 years since Fox—the network, not the news channel—brought its programming into prime time, some months after launching a late-night lineup in October 1986.* In our January/February 2005 issue, Tom Carson described how it transformed the media landscape:
Television … used to be unctuously puerile, obstinately conceiving the mass audience as the monolith that the rest of pop culture kept proving it wasn't and promoting a middle-class consensus—innocuous, self-satisfied, and dull—that was an artifice long before it stopped being tenable. A crass alternative to the quasi-official triumvirate of CBS, NBC, and ABC, … Fox, which was launched in 1986, augured the 500-channel surfeit of high-low antipodes and niche programming for multimillion-member coteries we cheerily surf through now. … Fox, like no other network, defined TV's transformation in the nineties, not only by rejecting any pretense of civic-mindedness—always the Big Three's pious compensation for their medium's presumed vulgarity—but by braying that Fox programming wasn't for everybody.
---
Reader Response
April is National Poetry Month, and to celebrate, we're sharing some of our writers' favorite poems—as well as a daily poem from The Atlantic's archives. After spotting our staff picks, reader Stephen sent in two favorite poems of his own:
"Mr. Flood's Party," by Edwin Arlington Robinson. It's a favorite for a couple of reasons. First, if you have ever been alone out in the country, looking at the lights of a town or city in the distance on a bright moonlit night, he so perfectly captures what that feels like: It's night, but because of the moonlight, it's not really dark, and you feel like you are the only person alive in the world. Secondly, he also perfectly captures the feeling of adult loneliness—of remembering good times past, with friends you wish you could see again. Overall, the poem is somehow sad but cathartic: Despite everything, the protagonist, Eben, is getting by, and he has a good jug of drink to help him, and for the moment, that's enough.

"The Listeners," by Walter de La Mare: It's a short read, but a mystery story in verse. When you read this poem, you think about all those abandoned old homes you might have glimpsed from the road (especially at dusk) as you drove by, and what their stories might be …
Speaking of mysteries and listeners, we're also starting a discussion on S-Town, the blockbuster new true-crime podcast. If you've got thoughts to contribute, please email them to hello+stown@theatlantic.com.
---
Verbs
Dimension lacked, garage sabotaged, parents taught, karma called.
---
---
* This newsletter originally misstated the number of years since Fox's prime-time debut as 10. We regret the error.