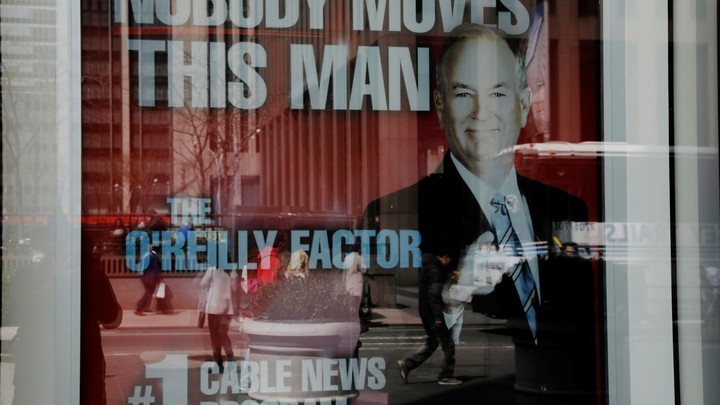 What We're Following
Goings-On in Congress: House Oversight Committee chair Jason Chaffetz announced today that he wouldn't seek reelection next year in Utah, surprising both his supporters and the critics who say he hasn't been hard enough on the president (an issue we explored in a profile last month). Meanwhile, the special election in Georgia's sixth congressional district is advancing to a runoff after Democrat Jon Ossoff didn't quite beat out Republican Karen Handel—who seems to owe her success in a crowded field partly to her distance from Trump. But the lawmakers in Congress now have a more pressing concern: If they can't strike a bipartisan budget deal, the government will shut down on April 29—just as Trump marks 100 days in office.
The French Far Right: National Front candidate Marine Le Pen is expected to advance through the first round of France's presidential elections on Sunday—the second woman in history to do so. Her gender has been an unexpected asset: Though she's criticized by many feminist groups, she's used feminist rhetoric to rebrand her far-right party as mainstream and modern. She's also portrayed Jews and Muslims as dangerous "others"—while pitting the two religious groups against each other.
O'Reilly Out: Fox News host Bill O'Reilly was fired today over the multiple allegations of sexual harassment against him. He's the network's biggest star, and his loss will likely be a major blow to Fox—but so was the exodus of advertisers from his program after the allegations arose. Megan Garber explains how his ouster illustrates the uncomfortable convergence of morality and money.
---
Snapshot
---
Who We're Talking  To
Hahrie Hahn, who studies the science of political activism, explains why some protests are more effective than others.
Steve Ballmer, the former chief executive of Microsoft, shares why he hopes his new database of government information can improve the U.S. political climate.
Tony Wyss-Coray, a neuroscientist, describes the impact of his team's discovery that blood from human umbilical cords can rejuvenate the aging brains of mice.
---
Evening Read
Sam Kestenbaum joins a Hebrew Israelite congregation celebrating Passover in Belleville, Virginia:
They were observing holiday traditions that Jews all across the world observe—only these celebrants were not Jews. Their memories of slavery and liberation concerned not a distant past in Egypt, but a story set in the United States. Their prophet was an African American man born into slavery. He preached to a Christian audience, telling them to incorporate Hebraic practices into their faith out of a desire to return to the true Church as he envisioned it, and based his new Church on both Old and New Testaments. Their Promised Land was a plot in Virginia where descendants of black men and women could gather and be safe from the scourge of white supremacy. …

"Just as Israelites of the Bible had their Land of Canaan filled with milk and honey, this is our land of milk and honey," said Melvin Smith, 46, a fourth-generation congregant from nearby Portsmouth, Virginia. "This is our refuge."
Keep reading here, as Kestenbaum recounts the history of the Hebrew Israelite movement.
---
What Do You Know?
1. The first-ever hydrological survey of Antarctica found nearly ____________ streams, ponds, and waterfalls covering the continent.
Scroll down for the answer, or find it here.
2. Though the 10-ton sea cows of the Pleistocene survived long into the modern era, they were hunted to extinction within ____________ years of being discovered by humans.
Scroll down for the answer, or find it here.
3. Each year, the federal government contracts out about ____________ dollars of work to private firms.
Scroll down for the answer, or find it here.
Answers: 700, 27, half a trillion
---
Look Back
Annika Neklason writes:
On this day in 1775, patriots in Lexington and Concord fought the first battles of the American Revolution. Which means that the late hours of last night and the very early hours of this morning marked the anniversary of another memorable event in American history, recalled by Atlantic co-founder Henry Wadsworth Longfellow:

Listen, my children, and you shall hear
Of the midnight ride of Paul Revere,
On the eighteenth of April, in Seventy-Five

… "Paul Revere's Ride" first appeared in our January 1861 issue, just months before the Civil War broke out. … The timing was no accident.
Read more here.
---
Reader Response
The TAD group is discussing Caitlin Flanagan's article on how late-night comedy fueled the rise of Trump by deepening the divide between conservatives and liberals. One reader reflects:
I understand the sentiment—with ridicule, one risks provoking a backlash and further entrenching those who might otherwise be susceptible to persuasion to change views.

But at the same time ridicule does have an important role to play in stigmatizing behaviors that are harmful to society. And frankly, you can win over minds by pointing and laughing at people. It's far from nice, but avoiding public shame and embarrassment is something people do all the time, and people do alter their appearance, their opinions, or their actions in order to avoid shame and ridicule. In many cases the ridicule isn't even intended to change the behavior of the person being ridiculed—it's designed to send a message to people who might be on the fence or people who are apathetic or who lack knowledge on the debate (which, sadly, is where the swing votes are). If you're just the observer in an exchange where a position you didn't know much about is being ridiculed by large numbers of people, you might start avoiding the behavior that's being ridiculed to avoid getting in the crosshairs yourself.
Read the whole discussion here. For more on political satire, though, check out our new cover story on how Alec Baldwin gets under Trump's skin.
---
Verbs
Kids influenced, exoplanet discovered, cowboy poetry podcasted, creativity charms.
---
The Atlantic Daily is written by Rosa Inocencio Smith. To contact us, email hello@theatlantic.com.
We want to hear what you think about this article. Submit a letter to the editor or write to letters@theatlantic.com.