The Atlantic Daily: Discourse and Discord
Trump's new travel ban, the GOP's health-care plan, campus violence, and more.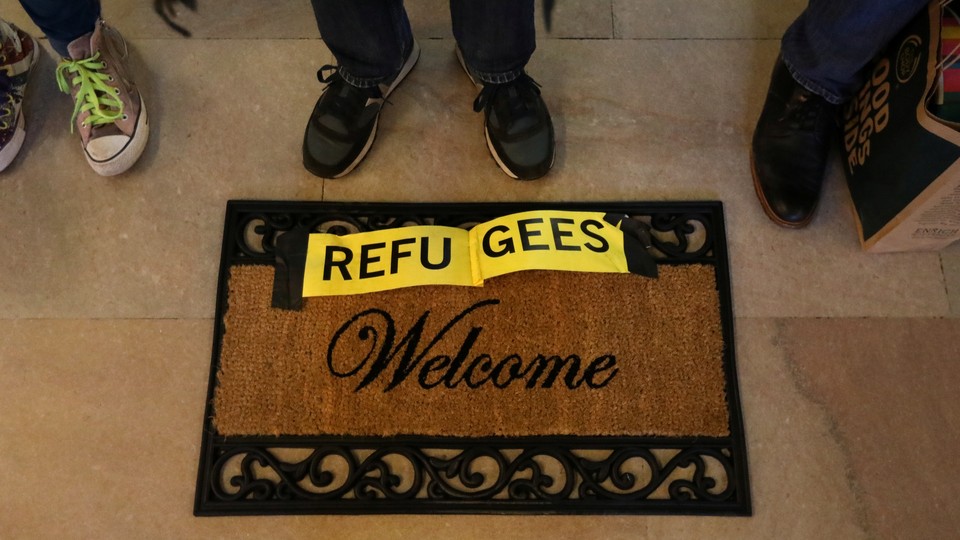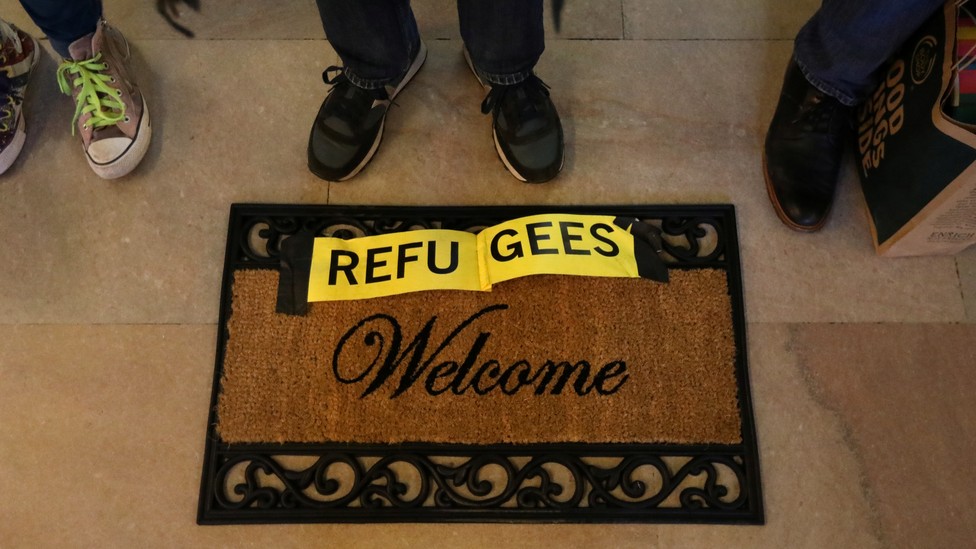 What We're Following
Trump's Second Try: The White House has released a new version of its controversial travel ban, this time with major concessions: The ban won't affect people with existing visas, it no longer affects travel from Iraq, and gone is the permanent ban on Syrian refugees. The order caps off another controversial weekend for the president on Twitter: On Saturday, Trump made an unsubstantiated, unexplained accusation that Barack Obama had tapped his phones ahead of the election. There's no evidence for the claim, but given Trump's history of birtherism, it's a familiar strategy for him—and it hints at worrying prospects for an ever-growing conspiracy-theory feedback loop.
GOP Health Plan: Paul Ryan has set a three-week deadline for passing the Republican health-care bill in the House, and the pressure is on: GOP leaders are rushing to gather support in Congress, while Democrats are poised to pull it apart. Once the plan gets to the Senate, though, it will need the support of every Republican—and that could prove a challenge. For those GOP senators whose states have benefited from the Affordable Care Act, keeping the bill in place—even while denouncing it—might be safer than trying something new.
Campus Strife: Middlebury College is embroiled in controversy after a conservative speaker invited by a libertarian student group—and the liberal professor invited to challenge him—were shouted down and physically assaulted, leading even those sympathetic to the protesters' cause to condemn it as an attack on free speech. On America's increasingly polarized campuses, is there any hope left for open discourse? Over at Central Michigan University, one student group is trying to make those conversations possible.
---
Snapshot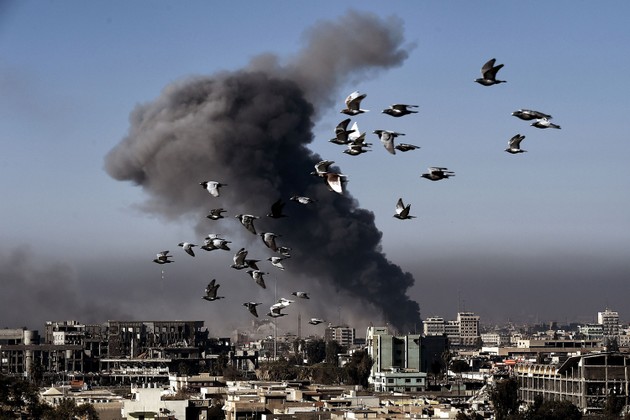 ---
Who We're Talking To
David Weil, former head of the Labor Department's Wage and Hour Division, discusses Obama's legacy on labor and what's in store under Trump.
Ali Rizvi, author of the book The Atheist Muslim, reflects on how to criticize Islamic doctrine without feeding Islamophobia.
John Legend, executive producer of the historical drama series Underground, shares his hopes for the show's new season and how storytelling can lead to empathy.
---
Evening Read
Alex Wagner on a little-known chapter in American history:
It was a time of economic struggle, racial resentment and increasing xenophobia. Installed in the White House was a president who had never before held elected office. A moderately successful businessman, he promised American jobs for Americans—and made good on that promise by slashing immigration by nearly 90 percent.

He wore his hair parted down the middle, rather than elaborately piled on top, and his name was Herbert Hoover, not Donald Trump. But in the late 1920s and early 1930s, under the president's watch, a wave of illegal and unconstitutional raids and deportations would alter the lives of as many as 1.8 million men, women and children—a threat that would seem to loom just as large in 2017 as it did back in 1929.
Keep reading here, as Alex outlines what Americans today can learn from the "Mexican repatriation" of the early 1930s.
---
What Do You Know?
1. In 1945, two years before the World Series and the State of the Union address were broadcast on TV for the first time, almost ____________ percent of Americans still didn't know what a television was.*
Scroll down for the answer, or find it here.
2. Though public reports about Stuxnet—a U.S. cyberattack on Iran's nuclear program—didn't surface until 2010, government hackers first deployed the malware in ____________.
Scroll down for the answer, or find it here.
3. More than 40 percent of the  U.S. population lives under clean-air standards set by the state of ____________.
Scroll down for the answer, or find it here.
---
Look Back
This week marks 84 years since FDR entered the White House and began putting the first policies of his New Deal into action. In our February 1934 issue, Harold J. Laski marveled at "the Roosevelt experiment":
No unbiased spectator of the adventure involved can withhold his admiration for the courage such an effort has implied. Success or failure, it bears upon its face the hallmarks of great leadership. … President Roosevelt has, in effect, challenged American capitalism to cooperate with him in transforming itself into a social experiment. …

The America he took over in March of 1933 was in a highly dangerous condition. … The American people, dazed by the width and intensity of the crisis, had lost confidence in the bona fides of the system under which they lived. Its principles seemed to them dubious, and they were prepared for a challenge to its values.
---
Listen In
This Friday, for Atlantic subscribers, we're hosting a conference call between David Frum, who wrote our March cover story "How to Build an Autocracy," and Yoni Appelbaum, senior politics editor. The two will go behind the story, analyze recent developments with the Trump presidency, and respond to reader questions. Subscribe today to receive your invitation.
---
Reader Response
Is a long life really worth it? A reader, John, sent in that question for our Question Your Answers series. We found some interesting answers in our archives, touching on issues from literary depictions of immortality to death-defying technology. Now, we'd like to hear from you. Here's one reader's take:
It is a peculiar sort of arrogance that leads someone to believe that they are so special and worthy that the earth, its resources, and all of its inhabitants should be compelled to support you beyond the years that nature has given you.  If we are being quite frank, there are a few exceptional people who may have something special to give to humanity, but the vast majority of people are simply useless.
But another reader argues:
I for one think the world would be a better place if we collectively took a longer view, and what better way to do that than to give everyone a stake in it?
What do you think? Let us know: hello@theatlantic.com.
---
Verbs
Satire oversimplified, slide libraries infiltrated, innovators capitulated, politics puppified.
---
*This newsletter originally misstated the year of this statistic as 1947. We regret the error.
---