The Atlantic Daily: Toxins and Immunity
Mike Flynn's offer, pollution problems, House divisions, and more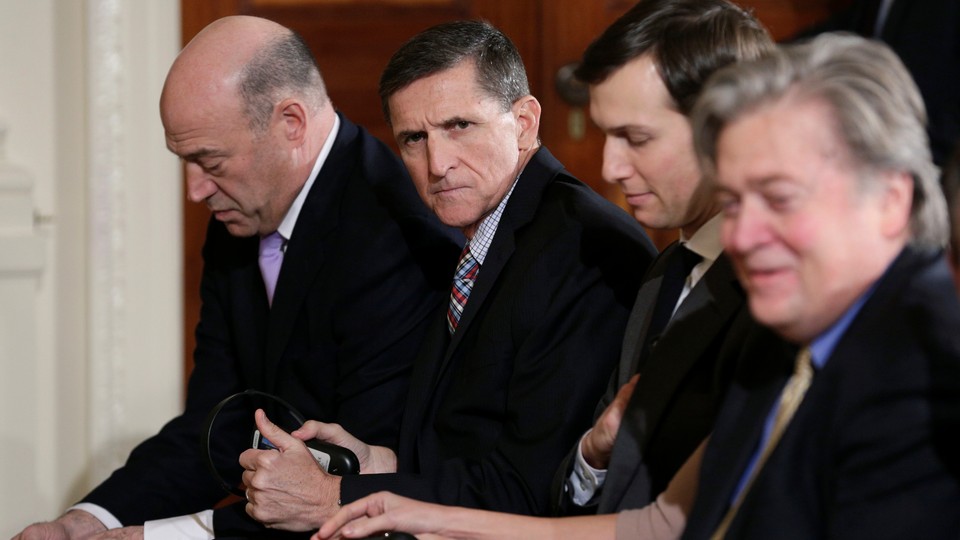 What We're Following
White House Turmoil: Last night, Mike Flynn offered to testify in exchange for immunity from prosecution in the investigation of ties between Russia and the Trump campaign, sparking speculation about what his testimony might reveal and what his motives might be. Flynn's denial that he spoke with the Russian ambassador before Trump took office led to his firing last month—the first of a series of departures that have left the West Wing disordered and seemingly unstable. And the administration is dogged by criticism of Trump's conflicts of interest and other potential abuses of power. So, what's Jason Chaffetz, the chair of the House's watchdog committee, to do?
Environmental Issues: After Trump ordered a review of the Obama administration's Clean Power Plan this week, some of the backlash is coming from his own party: Ted Thomas, a career Republican and the chair of the Arkansas Public Service Commission, says weakening the regulations could hurt the future of the utilities sector. What's more, Christine Todd Whitman, who led the EPA under George W. Bush, writes that the new president's planned cuts to the agency's budget would endanger the public's health. On the other side of the law in California, illegal pot farms on public land also pose an environmental threat, polluting forests and poisoning wildlife.
Divide and Conquer: A week after Paul Ryan was forced to pull his health-care bill, the Republican Party is still reeling from the failure: It exposed divisions within the GOP, which doesn't have a strong enough majority in Congress to survive some members' defections. Meanwhile in Turkey, President Erdogan is exploiting his people's divisions to expand his political power—a dangerous strategy.
---
Snapshot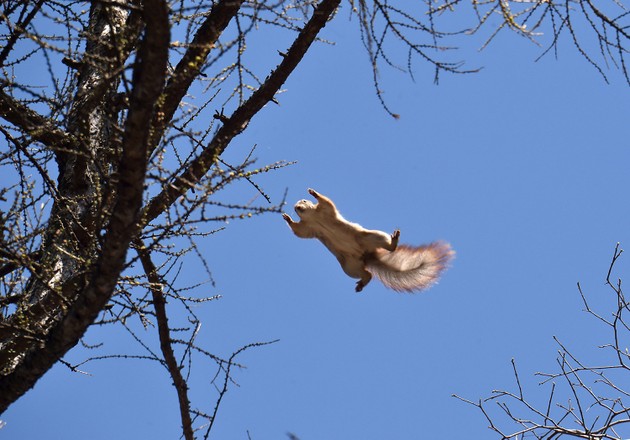 ---
Evening Read
Sophie Gilbert reviews Beauty and the Beast, a new anthology of stories about humans in love with animals edited by Maria Tatar:
Tatar's collection features examples from India, Iran, Norway, and Ireland; she includes stories of frog kings, bird princesses, dog brides, and muskrat husbands. Each story is basically an expression of anxiety about marriage and relationships—about the animalistic nature of sex, and the fundamental strangeness of men and women to each other. Some, like "Beauty and the Beast," prescribe certain kinds of behavior, or warn against being vain or cruel. But many simply illustrate the basic human impulse—common across civilizations—to use stories to figure things out.
Keep reading here, as Sophie explores the dark morality of fairy tales' interspecies relationships.
---
What Do You Know?
1. During the Brexit referendum last June, approximately ____________ percent of British voters aged 18 to 24 and 56 percent of voters aged 25 to 49 voted to remain in the EU.
Scroll down for the answer, or find it here.
2. Approximately ____________ people around the world use cell phones.
Scroll down for the answer, or find it here.
3. Americans spend $____________ annually in the 1.3 million vending machines across the U.S.
Scroll down for the answer, or find it here.
Want more quiz questions? To wrap up Women's History Month, we've also compiled an interactive quiz based on stories by notable women from our archives—from Harriet Beecher Stowe to Michelle Obama. Check it out here.
---
Poem of the Week
The Nobel Prize–winning poet Octavio Paz would have turned 103 years old today. From our March 1964 issue, an excerpt of his poem "Niña," translated by John Frederick Nims:
The afternoon, its lazy ways,
And night, the shadows that amass.
Between the two, a girl. Her gaze.
More on Paz and his poetry here.
---
Reader Response
This week in our Politics & Policy Daily newsletter, we asked readers to tell us: What should Trump do next? Charlie suggests a new strategy on health care:
He would show himself a true statesman and secure his place in history if he grasped the initiative (as he said he would during the campaign), and proactively worked across the aisle to "fix" the ACA. This would appeal to far more constituents than it would turn off, and require less heavy lifting to accomplish once goals are agreed upon. Trump would find serious consideration of his further goals much easier if he seriously and cooperatively addressed a solution to the ACA's problems.
Check out more reader responses here, and subscribe to the Politics & Policy Daily.
---
Verbs
Money menaces, picnics seduce, form-filers frustrated, desires deferred.
---