The Atlantic Daily: Intelligence and Empathy
Nunes's source, Pence's rules, emotional learning, and more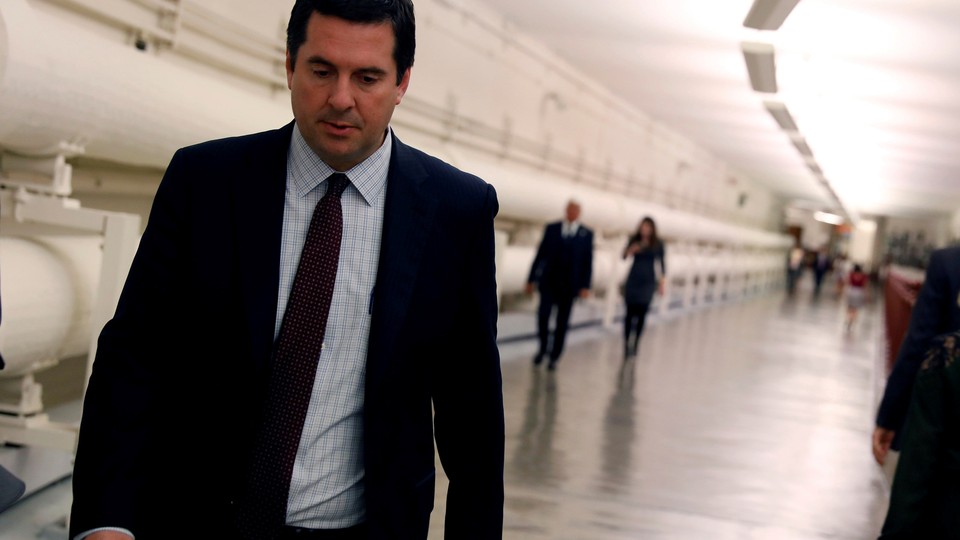 What We're Following
Loyalty to Trump: A new report says House Intelligence Committee chair Devin Nunes received his anonymous tip about alleged surveillance of Trump's transition team from inside the White House—contradicting Nunes's earlier statements, and adding to critics' concerns that he's putting loyalty to the president ahead of his objectivity as an investigator. For his part, Trump is calling on Twitter for supporters to "fight" the conservative Freedom Caucus, setting up a conflict between his own brand of anti-establishment populism and the Tea Party's. So, Conor Friedersdorf asks: What do populist Republicans really want?
Pence's 'Billy Graham Rule': Vice President Mike Pence is under fire on social media for his 2002 statement that he never eats alone with a woman or attends an event where alcohol is served without his wife. His attitude isn't uncommon for religious conservatives, and his decision about how to protect his marriage is a personal one—but rules like Pence's can hurt women professionally. Meanwhile, Pence cast a tie-breaking vote in the Senate today to overturn a regulation that protects abortion providers like Planned Parenthood. And speaking of culture wars, North Carolina lawmakers are making a deal to repeal the state's controversial "bathroom bill"—but critics say it won't go far enough to protect transgender people's rights.
Making Connections: Among so many political and cultural divisions, how can Americans connect with each other? The  community organizations honored in this year's Renewal Awards offer some examples—as does the new podcast S-Town, a true-crime murder mystery that transforms tropes about the urban–rural divide into a deeply empathetic story. And in school, educators are seeing positive results from programs that focus on kids' social skills and psychological health.
---
Snapshot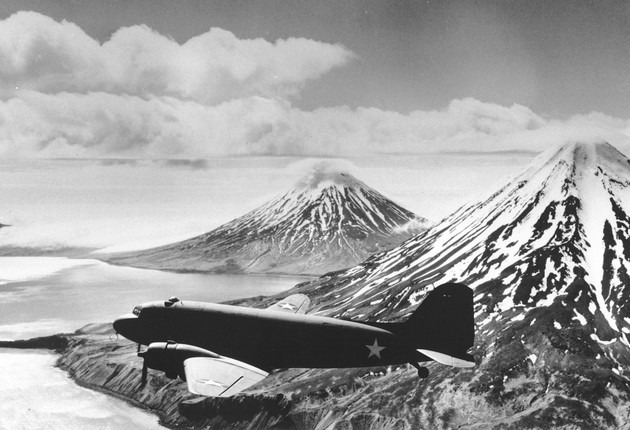 ---
Evening Read
Rachel B. Doyle dubs Thomas Jefferson "the Father of American Cryptography":
As a youth in the Virginia colony, Jefferson encrypted letters to a confidante about the woman he loved. While serving as the third president of the newly formed United States, he tried to institute an impossibly difficult cipher for communications about the Louisiana Purchase. He even designed an intricate mechanical system for coding text that was more than a century ahead of its time.

Cryptography was no parlor game for the idle classes, but a serious business for revolutionary-era statesmen who, like today's politicians and spies, needed to conduct their business using secure messaging. Codes and ciphers involving rearranged letters, number substitutions, and other now-quaint methods were the WhatsApp, Signal, and PGP keys of the era.
Keep reading here, as Doyle uncovers the Founding Fathers' secret messages.
---
What Do You Know?
1. Out of about 33,000 species of fish, ____________ are venomous.
Scroll down for the answer, or find it here.
2. By the World Bank's estimate, ____________ percent of the jobs now performed by humans could be automated by 2037.
Scroll down for the answer, or find it here.
3. Recent notable rap tracks by Future, Drake, Kodak Black, and Migos make use of what's believed to be the world's oldest instrument: the ____________.
Scroll down for the answer, or find it here.
---
Urban Developments
Our partner site CityLab explores the cities of the future and investigates the biggest ideas and issues facing city dwellers around the world. Adam Sneed shares three of today's top stories:
In the 1960s and '70s, private cars gobbled up the world-famous streets of Paris. Now the city is fighting back on a massive scale, reclaiming road space in the name of pedestrians, cyclists, and the environment.

City planners get tons of pushback when they suggest imposing a fee on drivers as a way to ease traffic congestion. Now they have an unlikely ally: Uber.

You may have heard that America's largest cities are too big and powerful. In fact, they're not big enough.
For more updates from the urban world, subscribe to CityLab's daily newsletter.
---
America by Air
Earlier this week, we asked for your photos of Denali, the tallest peak in Alaska (and in the U.S.). Jeff Holland sent us two: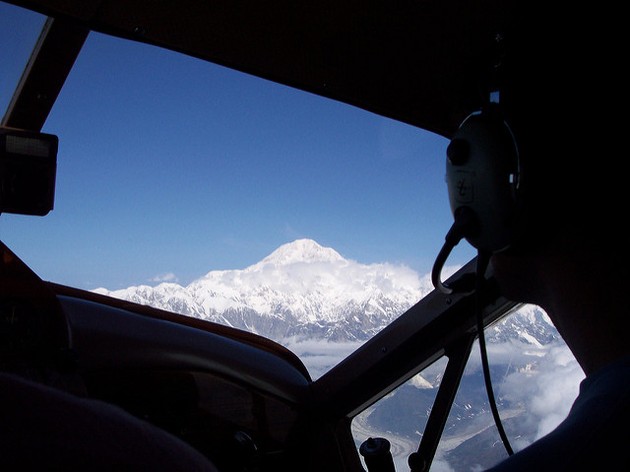 The first photo was taken in 2005 from the cockpit of a DeHavilland Beaver, operated by Talkeetna Air Taxi. Talkeetna Air Taxi (among other charter companies) offers "flightseeing" tours of the mountain, and during the climbing season is busy ferrying climbers to and from base camp on the Kahiltna Glacier.

The second photo was taken in 2015 from the cabin of a DeHavilland Turbo Otter operated by Talkeetna Air Taxi. The Turbo Otter in the picture is on the Kahiltna Glacier airfield, with a group of flightseers, and is picking up the last two climbers of the season.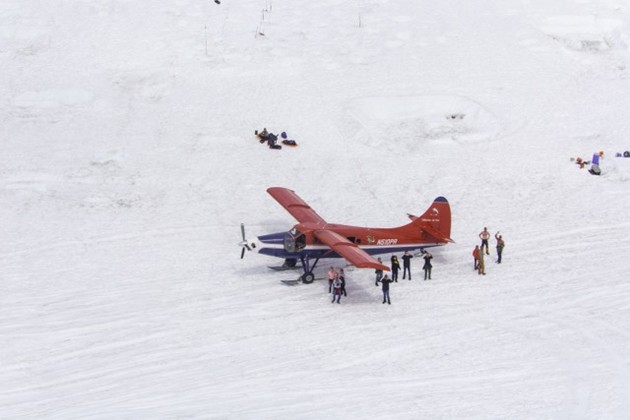 ---
Reader Response
The TAD group is discussing Adrienne LaFrance's story on how trolls are taking over the internet. One reader writes:
I see trolls as merely adding nitroglycerin to a bonfire that was already doing fine by itself. We also have to be careful of what we call trolling. As public discourse becomes more acrimonious and polarized (and I'm not just talking politics) it can perhaps be too easy to become upset, and therefore too easy to label the offending material as a willful attempt to get under your skin, as opposed to what used to be called "someone disagreeing with you." But overall no doubt: It ain't getting any better.
TAD members have some ideas for how to identify and combat trolling. Read their full discussion here.
---
Verbs
Rocket relaunches, remake misfires, conservatives clash, solitude heals.
---