The Atlantic Daily: Budget and Blame
An arrest for the JCC bomb threats, America's ideological war, the coming fight in the Senate, and more.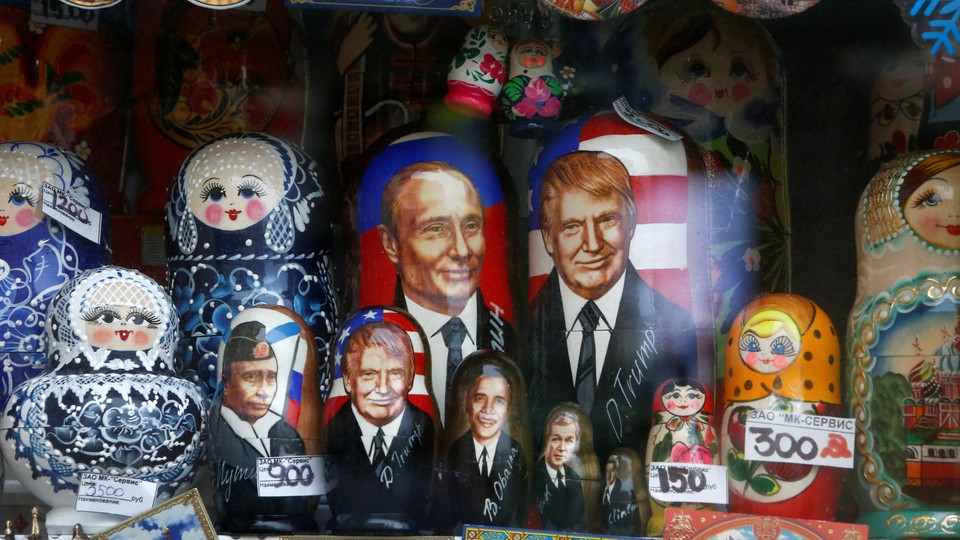 What We're Following
The White House and Russia: As fallout continues over Jeff Sessions's contact with Russia's ambassador, the nation's foreign minister dismissed the controversy as a "witch hunt." But such a climate of heightened anxiety may be precisely the problem: Trump's repeatedly disproven denials of contact between his campaign and the country accused of interfering with the election undermine the public's trust no matter how innocent such contact may be. Intelligence officers under Obama even hid evidence from their Russia investigation in a secret wiki for fear the incoming administration would sweep it under the rug. But for all the U.S. politicians who fear the influence of an authoritarian Russia, there are others who see radical Islamic terrorism as a much greater threat—leaving American leaders split on which ideological war to wage.
Budget Battles: President Trump is due to send an official outline of his budget to the Senate within the next couple of weeks, and it's not likely to go over well: Though he'll need the support of some Dems plus the whole GOP to get his massive increase in defense spending approved, he's already getting pushback even from some Republican leaders. But at least the U.S. isn't alone in suffering discord within its ruling party; here's a list of countries in the same predicament. Should Congress need some advice, we asked the readers of our Politics & Policy Daily newsletter what they would do if they were in charge of the federal budget. Check out their responses, and sign up for the newsletter here.
Bomb Threats Suspect: The FBI has arrested Juan Thompson, a former reporter at The Intercept who was fired in 2016 for fabricating stories, in connection with some of the recent bomb threats made against Jewish organizations. Thompson has been linked to eight specific threats, but there's no indication he's responsible for the broader trend; instead, he appears to have been imitating ongoing threats as part of a campaign to harass his ex-girlfriend. Here's what we know.
---
Snapshot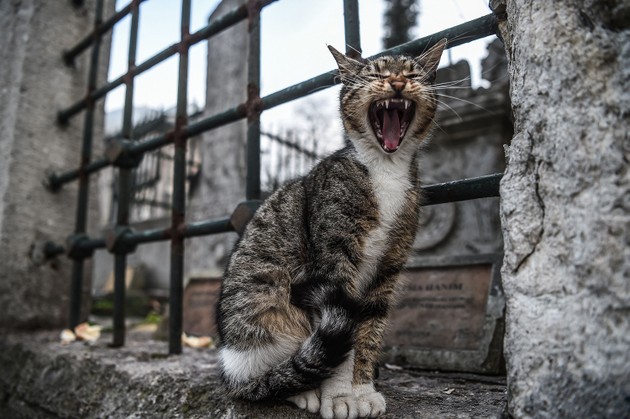 ---
Evening Read
Georgina Voss goes inside the industry that's building Trump's America:
It's a cold January afternoon outside the Las Vegas Convention Center. … I'm at World of Concrete, the concrete and masonry industry's South by Southwest—a five-day show that has summoned more than 60,000 attendees. Concrete takes many forms here—thick liquid, solid blocks, even slender decorative ribbons. The rink in front of me is poured concrete, and the machines are riding trowels whose whirring blades smooth down concrete floors into a mirrored sheen. …

This is also the week of the presidential inauguration. … Trump paved his pathway to the White House with pledges to build roads, hospitals, and, of course, a "great great wall." So now I'm staring at riding trowels in an effort to answer what I soon realize is not an easy question. How do Trump's high-octane and often contentious campaign promises sit with the people who will actually be doing the building?
Keep reading here for what Voss finds out.
---
What Do You Know?
1. Between 1980 and 2013, the share of American babies born to unmarried mothers went from 18 to ____________ percent.
Scroll down for the answer, or find it here.
2. In the new horror film Get Out, the protagonist (played by Daniel Kaluuya) tells much of the story using only his ____________.
Scroll down for the answer, or find it here.
3. Researchers have found a promising way to fight antibiotic-resistant superbugs in a common household seasoning: ____________.
Scroll down for the answer, or find it here.
---
Poem of the Week
From our January 1861 issue, "Paul Revere's Ride" by Henry Wadsworth Longfellow (who would have been 210 this week):
So through the night rode Paul Revere;
And so through the night went his cry of alarm
To every Middlesex village and farm, —
A cry of defiance, and not of fear, —
A voice in the darkness, a knock at the door,
And a word that shall echo forevermore!
Read the full poem here, and more on how it's echoed through history here.
---
America by Air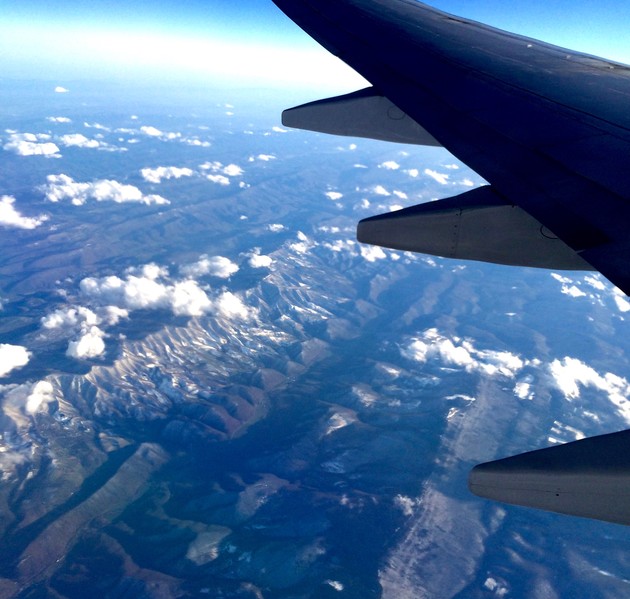 A reader, Vasudha Gidugu, adds a new state to our series of aerial photos—West Virginia:
When I fly, I like to get the window seat, especially on long flights when I know we're going to be flying over interesting landscapes. Hills and mountains are a particularly favorite of mine. When I took this photo, I knew we were near Shenandoah National Park. I couldn't get that, but then I saw these interesting rocky formations and discovered what they were later.
What Vasudha spotted was Seneca Rocks, a popular place for rock climbers in the Monongahela National Forest and one of the most scenic attractions in West Virginia. That brings us to seven U.S. states not covered in America by Air out of the 50 total: CT, GA, MS, NM, ND, and RI. If you have a good aerial photo above one of them, please send it our way: hello@theatlantic.com (guidelines here).
---
Reader Response
How has the internet affected your creativity? Diane writes:
The promise of digital technology was: spinning piles of straw into useful pieces of gold.

My reality is: looking for golden needles in a giant haystack of unusable straw.

I spend so much time looking for the few things actually useful to my project, my writing, my daily info needs, and by the end of the day I feel like I've wasted so much time and effort sorting through useless crap. And the pile of useless keeps getting bigger and bigger, like a bad dream.
More reader responses here—including some tips for productive distraction. And check back here on Monday for the next discussion topic in our "Question Your Answers" series.
---
Verbs
Hunger sated, rivals hated, twins tested, software shared.
---