The Atlantic Daily: A House Divided
The failed health-care bill, investigative dysfunction, artificial intelligence, and more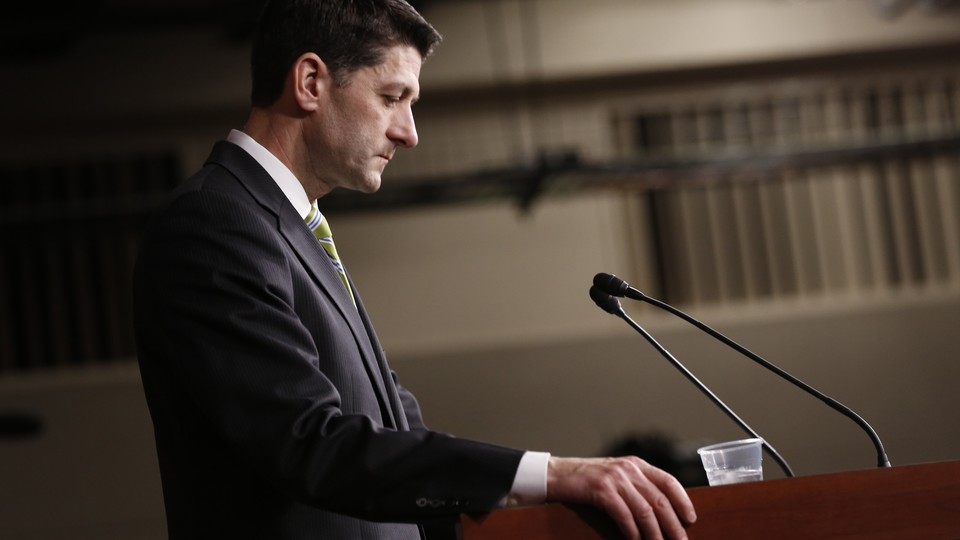 What We're Following
AHCA's Debacle: This afternoon, having failed to gather enough support among Republicans, Paul Ryan withdrew his bill to replace Obamacare. Backing off from their key campaign promise marks a big defeat for both Ryan and the president, who'd pushed hard for the bill and then pressed for a vote on it. Trump is now presenting himself as a bystander to the loss, and Republican voters may well side with him. So, now what? David Frum looks back on what foreshadowed the bill's failure, and ahead to how conservatives should shape American health policy.
The Russia Investigation: The leaders of the House Intelligence Committee are at odds again today: Devin Nunes, the Republican chair, said he wanted to cancel a public hearing scheduled for next week in the probe on Russian interference in the election, leading Adam Schiff, the committee's ranking Democrat, to accuse him of bending to pressure from the White House. Meanwhile, Trump's former campaign chair Paul Manafort volunteered to testify before the committee after a report revealed he'd lobbied on behalf of Putin's government, but the allegations around him are murky. Here's some perspective from Moscow.
Humans and Machines: Treasury Secretary Steven Mnuchin said today he isn't worried about artificial intelligence taking over people's jobs in the near future—even though technology experts' research suggests he should be. As AI advances, the gap between what humans and machines can do is narrowing, and that's true in other areas too: Security researchers have found it's possible for hackers to fake biometric identity markers like fingerprints and face-shape data, and they're looking at brain waves and DNA as new ways for computers to verify people's identity. But as that identity gets broken down into data, the privacy concerns can only get more complicated. For instance: Who owns your face?
---
Snapshot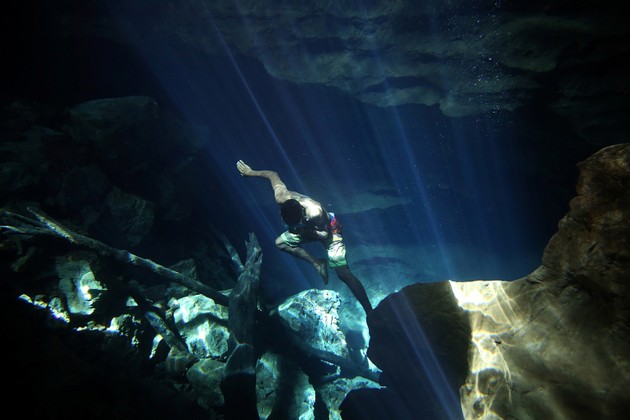 ---
Evening Read
Ed Yong introduces the park rangers of the Anthropocene:
In Australia, autonomous killer robots are set to invade the Great Barrier Reef. Their target is the crown-of-thorns starfish—a malevolent pincushion with a voracious appetite for corals. To protect ailing reefs, divers often cull the starfish by injecting them with bile or vinegar. But a team of Australian scientists has developed intelligent underwater robots called COTSBots that can do the same thing. The yellow bots have learned to identify the starfish among the coral, and can execute them by lethal injection.

These robots probably aren't going to be the saviors of the reef, but that's not the point. It's the approach that matters. The work of conservationists typically involves reducing human influence: breeding the species we've killed, killing the species we've introduced, removing the pollutants we've added, and so on. But all of these measures involve human action—some, intensively so. The COTSBots are different: They're of us, but designed to ultimately operate without us. They represent a burgeoning movement to remove human influence from conservation—to save wild ecosystems by taking us out of the picture entirely.
Keep reading here, as Ed explores what it would mean for machines to manage the wilderness.
---
What Do You Know?
1. As of a 2005 rule change, athletes must be at least ____________ years old to play in the NBA.
Scroll down for the answer, or find it here.
2. The number of U.S. undergrad programs in medical humanities, a field focused on the doctor-patient relationship, has increased by ____________ times since the year 2000.
Scroll down for the answer, or find it here.
3. About ____________ percent of students at HBCUs rely on federal work-study programs and grants to pay for school.
Scroll down for the answer, or find it here.
---
Poem of the Week
From our April 2017 issue, Jane Hirshfield's "Lure":
I waited though wanting nothing,
then waited longer.

As if by that I might
become again
the carved and painted lure—
---
America by Air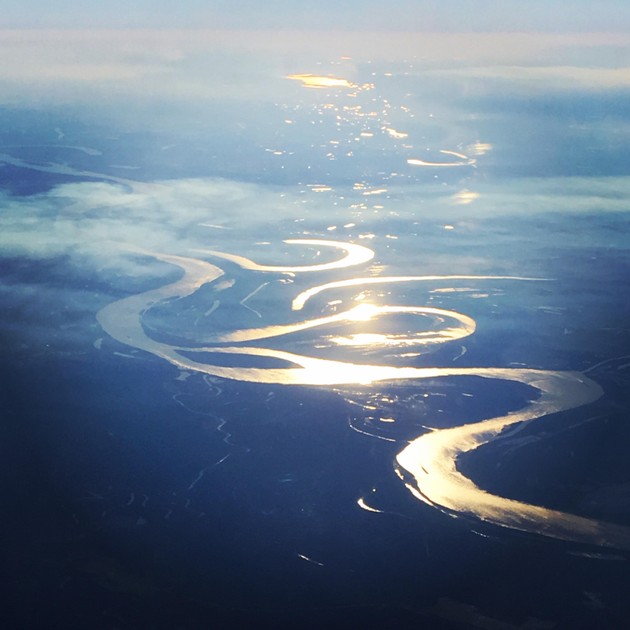 A striking, sparkling shot by reader Tom Stratton:
This photo taken under a strong January sun north of Port Gibson depicts the Mississippi River, several oxbow lakes, and other waters dancing out to the hazy horizon. And that's the Grand Gulf Nuclear Generating Station that you can't see in the lower left quadrant, along the outside bend in the river just downstream from the island.
---
Reader Response
"A senior tech executive in Silicon Valley who happens to be female" reflects on Liza Mundy's recent cover story:
I have a lot to say about this article. On one side, I am burnt out on the "women in tech" topic. I want to be included/recruited because I totally kill it and always bring my A-game—and never ever ever because I am a woman. Being a token mascot isn't a respectable job. …

One topic that wasn't covered in the article is the additional pressure that successful senior women leaders have to inherit sometimes. Their male colleagues dump the gender gap on them to fix, and ask them to make the culture more inclusive. This places further burden on women leaders to carry the load for the up-and-coming females. I have to say, true male champions and advocates are the key to fixing this quagmire.
Read her full response here. Speaking of male advocates, research suggests white men may indeed be the best positioned employees to promote diversity at work. Here's how.
---
Verbs
Trains spotted, apocalypse awaited, common ground found, former dictator freed.
---