The Atlantic Daily: Hearing Things
Comey's testimony, Gorsuch's confirmation hearing, Aristotle's influence on computers, and more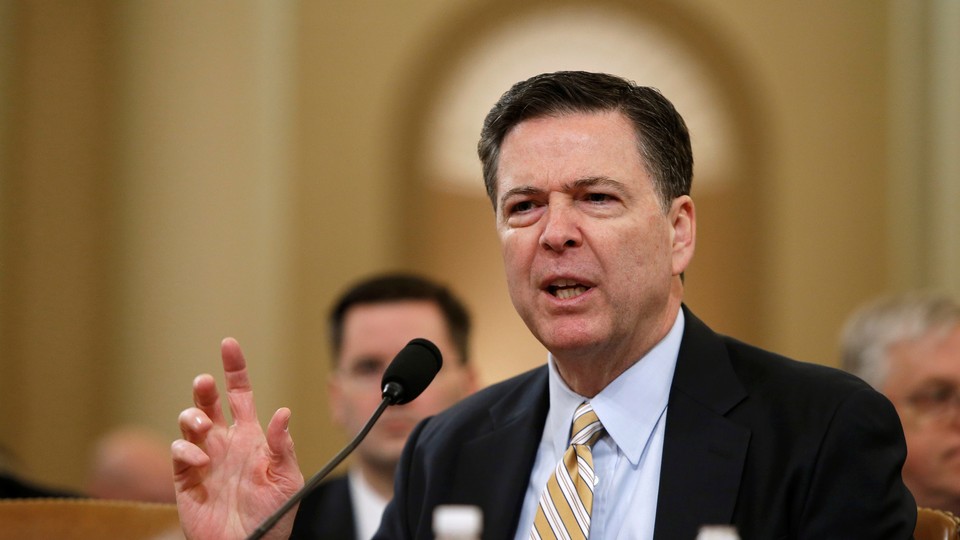 What We're Following
Confirm and Deny: During a congressional hearing today, James Comey publicly confirmed that the FBI since late July has been investigating links between the Trump campaign and Russia's election interference. Comey also said the bureau had "no information" to support Trump's baseless claim that he was surveilled by Obama—but in a press briefing later today, Sean Spicer continued to defend his boss, who repeated yesterday that he'd been wiretapped.
Judge's Testimony: Supreme Court nominee Neil Gorsuch started his Senate confirmation hearings today—something his predecessor Merrick Garland never got the chance to do, since Republicans refused to consider him. Gorsuch is facing much less of a fight from Democrats, to the dismay of some advocacy groups—but the lawmakers' lukewarm opposition might reflect that their voting base isn't too worried about Gorsuch joining the court. So what are the views of the would-be justice? His record on antitrust law suggests he won't favor big business as much as his critics fear, but when it comes to religious freedom, his interpretation might favor the powerful.
Meanwhile, Back in the Executive Branch: Trump's approval ratings continue to slip: Only 37 percent of Americans say they like what he's doing, while 57 percent say they don't—and the numbers suggest some of his voters have lost faith. The president has tried to follow through with his campaign promise of making America stronger with a budget proposal that's heavy on military spending—an investment that won't necessarily translate into more "winning" overseas. But the message that arguably won him the election was his anti-immigration rhetoric—a platform that has a key architect in none other than Kellyanne Conway.
---
Snapshot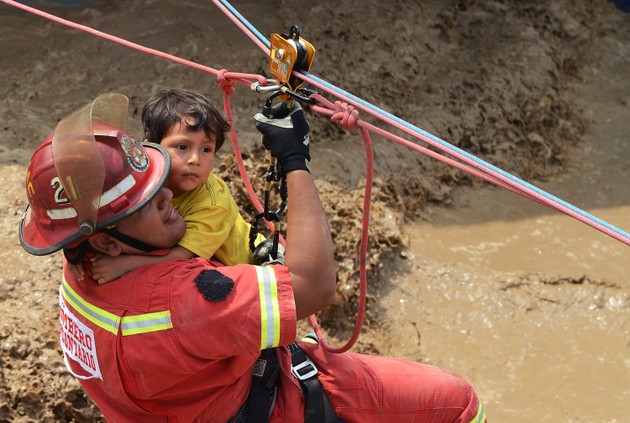 ---
Who We're Talking To
Paul Hill, an education professor,  explains why some rural school districts are opting for a four-day week, and why that might not be a good thing for kids.
Tom Shapiro, a professor of law and sociology, discusses why black families are struggling to close America's racial wealth gap.
Jenny Hall, an intelligence official, shares what it was like to come out as transgender at the CIA.
---
Evening Read
Chris Dixon on the origins of computer science:
The history of computers is often told as a history of objects, from the abacus to the Babbage engine up through the code-breaking machines of World War II. In fact, it is better understood as a history of ideas, mainly ideas that emerged from mathematical logic, an obscure and cult-like discipline that first developed in the 19th century. Mathematical logic was pioneered by philosopher-mathematicians, most notably George Boole and Gottlob Frege, who were themselves inspired by Leibniz's dream of a universal "concept language," and the ancient logical system of Aristotle.
Keep reading here, as Dixon explains how Aristotle's ideas led to the creation of the computer.
---
What Do You Know?
1. The UN's annual report on global well-being has determined that the world's happiest country is ____________.
Scroll down for the answer, or find it here.
2. In a recent survey, ____________ percent of workers said that participating in an office March Madness pool made them look forward to going to work more.
Scroll down for the answer, or find it here.
3. Approximately ____________ percent of American kids get health-insurance coverage through Medicaid or the Children's Health Insurance Program.
Scroll down for the answer, or find it here.
---
Look Back
The first edition of Uncle Tom's Cabin was published on this day in 1852, after being serialized in an abolitionist newspaper. In our October 1867 issue, James Parton described the novel's impact:
Others talked about slavery; [Harriet Beecher Stowe] made us see it. She showed it to us in its fairest and in its foulest aspect; she revealed its average and ordinary working. There never was a fairer nor a kinder book than Uncle Tom's Cabin; for the entire odium of the revelation fell upon the Thing, not upon the unhappy mortals who were born and reared under its shadow. ... The effect of the book was to concentrate wrath upon the system which tortured the slave's body and damned the master's soul. Wonderful magic of genius! The hovels and cotton-fields which this authoress scarcely saw she made all the world see, and see more vividly and more truly than the busy world can ever see remote objects with its own eyes. We are very dull and stupid in what does not immediately concern us, until we are roused and enlightened by such as she.
Read more here on Stowe's novel and the international copyright dispute that prompted Parton's piece. And go here for how a much uglier side of Uncle Tom's legacy persists in pop culture today.
---
America by Air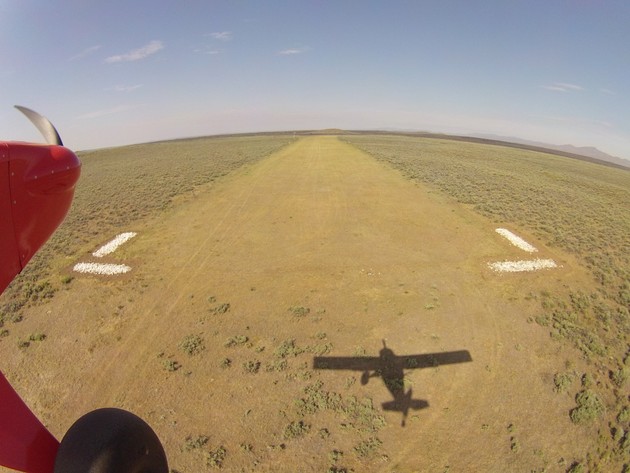 Winston Ellis is in the pilot's seat:
In this photo I am coming in to land at a remote grass strip called Hollow Top near the Craters of the Moon National Monument in southern Idaho. This area is desert and is surrounded by lava flows as recent as 2000 years ago.
For images of that igneous landscape, watch here. On the other side of the state, Winston snapped a scenic view of Redfish Lake—"formed by a series of moraines created by a long gone-glacier, coming down from the Sawtooth Mountains":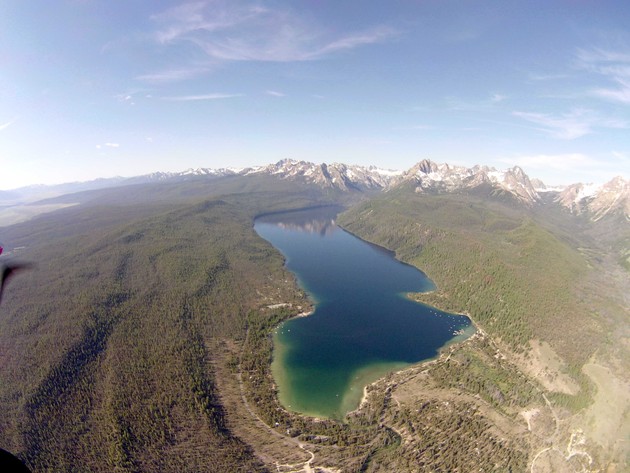 ---
Reader Response
Liza Mundy—the author of our latest cover story, "Why Is Silicon Valley So Awful to Women?"—joined the TAD group today for a Q&A. One reader wrote:
You mentioned a lot of different methods being used to try to provide a less discriminatory, less hostile workplace: resume filtering without gender listed, unconscious bias training, hiring quotas, "warm line" avenues to report conflict, etc. Was there anything that stood out to you personally as having enormous potential to make a difference in the field when implemented on a large scale?
Mundy answered:
I continue to think "money" is a great inducement, in terms of across-the-board bonuses for a workplace that meets diversity-hiring goals. In my experience, a fundamental problem with many diversity efforts is that they inadvertently create this us-versus-them situation in which existing employees, usually white men, feel they are under assault and attack from people who, as they see it, are coming in and taking jobs "unfairly." And this generates conversations around lowering the bar, etc. etc., and so much grumbling and resentment and pushback. But when everybody benefits monetarily, then the diversity effort feels more win-win.
Another reader:
One of the things that I have found really fascinating is about how coding and high-level math were "women's work" in the pink-collar arena for a very long time. Why do you think there is such a dearth of recognition that there were "computer girls" long before there were "computer geeks"?
Mundy replied, "Because people don't study history, especially in such a future-oriented sector." She's currently writing a history book herself: Code Girls: The Untold Story of the American Women Code Breakers Who Helped Win World War II. For a short animated history of women's influence in the early tech industry, watch here.
---
Verbs
Parrots play, scammers repent, Drake drops a playlist, cutbacks'll cost ya.
---