The Atlantic Daily: Spin and Sexism
A presidential ouster, Trump's most trusted PR artist, women in tech, and more.
What We're Following
Unrest in East Asia: Last Friday, South Korea removed from office its president, Park Geun-hye, over a corruption scandal that led to months of massive peaceful protests. The impeachment is a democratic triumph for South Korea, which has long seemed to settle for "corrupt but competent" leadership—but the problems run much deeper than the president, and that same democracy will now be tested. Over in China, diplomats are anxiously watching as North Korea's burgeoning nuclear program pushes it closer to conflict with the U.S. That's dangerous for the whole region, but Beijing likely won't be helping Washington out.
Health-Care Fallout: A day after the Congressional Budget Office released its review of the American Health Care Act, bad news on the bill is still rolling in: Not only are millions of people projected to lose their insurance coverage, the group most widely affected will be those between 50 and 65—statistically the very people who need insurance the most. The people who'll benefit most, on the other hand, may be America's highest earners, whose tax cuts will be funded by the bill's cost-cutting measures. Perhaps it's no wonder the White House now wants to discredit the CBO—but that effort isn't about politics or even rejection of facts so much as it's an attack on independent analysis.
Silicon Valley Sexism: Why does the tech industry treat women so badly? In our April cover story, Liza Mundy examines what's behind widespread reports of harassment and sexism, why some major efforts at increasing diversity haven't worked, and what it will take to actually change the status quo. Check out the full April issue here, and go here for an animated history of how women developed the tech industry—and men came to dominate it.
---
Snapshot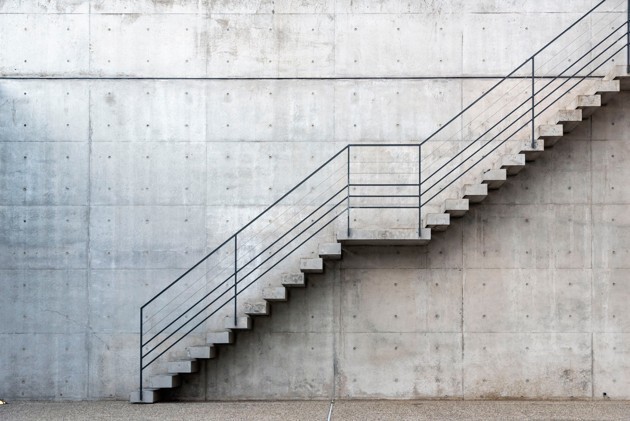 ---
Evening Read
In our new issue, Molly Ball interviews Kellyanne Conway, the president's most skilled spin artist:
Conway flashed a wicked grin. We were sitting in her spacious office in the West Wing of the White House, less than a week after the inauguration. Just a year ago, she was a knockabout GOP pollster and talking head, a casino worker's daughter who's never quite shaken her South Jersey accent. But she'd understood something about the electorate that others had missed, and now here she was: perhaps the most powerful woman in America, a senior counselor to the president of the United States, a member of Donald Trump's core team of top advisers. "Winning may not be everything," she said, leaning forward over her paper cup of hot cocoa and giving a wink of one mascara-clotted blue eye. "But it's darned close."
Keep reading here, as Molly examines how Conway maintains her universe of "alternative facts." The White House's latest strategy on that front? Claim the president was joking.
---
What Do You Know?
1. Since 2005, James Franco has directed ____________ films—the most recent of which is now getting rave reviews.
Scroll down for the answer, or find it here.
2. Between 2007 and 2016, Americans' productivity increased at the historically low rate of approximately ____________ percent.
Scroll down for the  answer, or find it here.
3. ____________ percent of American universities have seen their number of international applicants drop since last year, according to a recent survey.
Scroll down for the answer, or find it here.
---
Urban Developments
Our partner site CityLab explores the cities of the future and investigates the biggest ideas and issues facing city dwellers around the world. Adam Sneed shares three of today's top stories:
Where do America's most educated people live? A colorful new map reveals the stark differences in educational levels across urban and rural areas—as well as the effects of racial segregation within cities.

Denver is in the midst of a building boom, but it's got a problem: locals are fed up with the architectural style of the new homes. To some, they're downright "fugly."

When winter weather hits a city, please don't turn to Uber, Lyft, or any other ride-hailing system. It puts unnecessary drivers on the road, and we all end up paying for it.
For more updates from the urban world, subscribe to CityLab's daily newsletter.
---
America by Air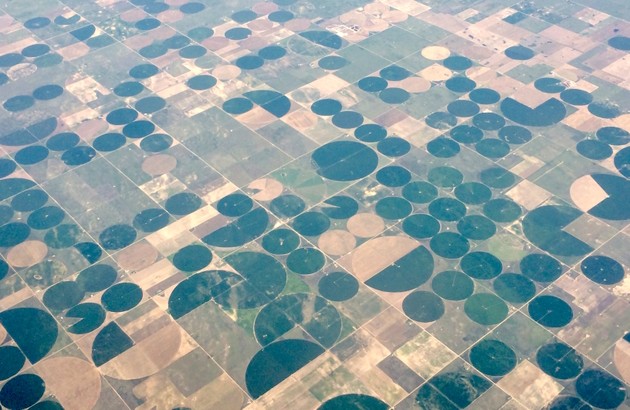 In honor of Pi Day, an assembly of circles from Ross Cooper:
Thought you may appreciate the view I snapped during a flight from Houston to Denver. It was taken approximately 30 minutes from Denver, so it's around the Colorado/Kansas border. I thought the ground pattern was quite stunning, and it would make a rather nice piece of (geometric) art on the wall. Not sure my phone does the view justice, but hopefully you'll appreciate some of the beauty produced by the local agriculture.
See many more aerial photos from readers here, and send us your own via hello@theatlantic.com (guidelines here).
---
Reader Response
Much of the discussion in the comments section on Liza Mundy's piece on women in Silicon Valley centers on these stats:
At Google, the initial tally showed that just 17 percent of its technical employees were women. The female technical force was 10 percent at Twitter, 15 percent at Facebook, and 20 percent at Apple. Granted, women currently make up just 18 percent of computer-science majors, but these companies are so well funded and attractive that they should be able to get a disproportionate percentage of the pipeline.
One reader's take:
Having diversity goals is all well and good. However, if only 18 percent of computer science majors are women, then the overall industry average will never be much more than 18 percent. Intel, Google, Apple, and all the big companies can have an inclusive internal work environment and can institute hard hiring "goals" [rather than quotas, which are illegal in the U.S.]. However, if the big companies are successful and end up with 1/3 or 1/2 of their technical staffs being competent female programmers, then the mid- and small-sized companies will be stuck with only 5 percent of their staff being female—otherwise some company, somewhere, really will be stuck with a bunch of poor-quality female programmers.

Thus the issue to solving Silicon Valley's diversity has to start a lot earlier than at the hiring office.
What do you think—about that or other parts of Mundy's piece? Also, if you've worked in the tech industry, do you have a personal perspective to share regarding gender in the workplace? Please send us a note—hello@theatlantic.com—and we'll get a discussion going in our Notes section.
---
Nouns
Super tastes, Baptist backlash, life-giving lava, sunny moods.
---