The Atlantic Daily: Ties That Break, Ties That Bind
Betsy DeVos was confirmed by one vote, John Kelly took responsibility for travel-ban chaos, citizens tried to contain Trump, and more.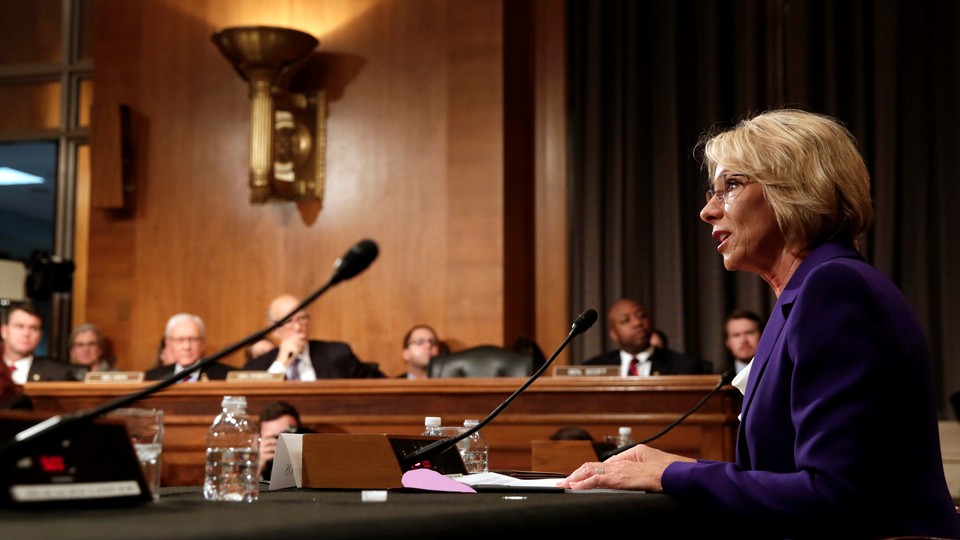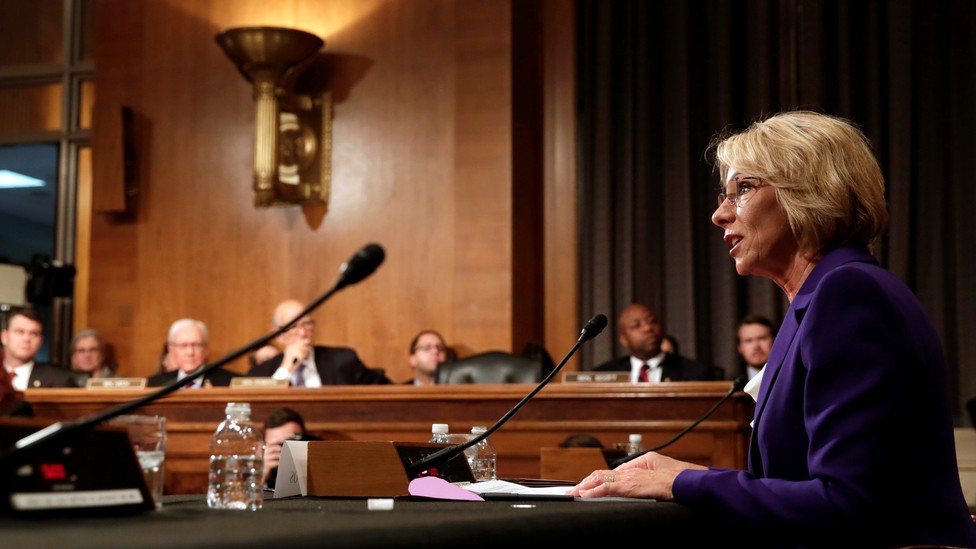 What We're Following
The Vote for DeVos: Education Secretary Betsy DeVos was confirmed today by the Senate 51-50, with Vice President Pence casting the tie-breaking vote—the first time in history a Cabinet member has been confirmed that way. Education activists and concerned citizens had lobbied hard against DeVos, but fell short of the extra Republican vote they needed to block her. DeVos, a longtime advocate for school-choice vouchers, has never worked at, attended, or sent her children to a public school, and her lack of experience has critics worried. But the big controversy over her nomination has put education policy in the media spotlight—and that could be an unexpected boon for public schools.
America's Immigrants: As a federal appeals court prepared to hear arguments on the constitutionality of Trump's immigration order, DHS Secretary John Kelly took responsibility for the chaos surrounding its rollout, stating that he should have given Congress more notice of the travel ban. However, Kelly continued to defend the contents of the order, which bans immigration from seven Muslim-majority countries for 90 days, freezes the U.S. refugee program for 120 days (indefinitely for Syrians), and has been opposed on both economic and moral grounds. One point on the economic side: Studies show that immigrants play a big role in driving American innovation. Looking back, the refugee experience is central part of U.S. history, and it's well captured in the writings of Frederick Douglass.
Israel's Outposts: Yesterday, Israel passed a bill legalizing thousands of new Israeli settlement homes on Palestinian land in the West Bank. Only a few days earlier, police had evacuated Amona, an illegal outpost in the same area, clashing in the process with protesting teens who are part of a growing movement pushing Israel to the right. For his part, Trump declined to take an official position on the new settlements, although U.S. policy has opposed such expansions for decades. Here's a cheat sheet showing where Trump stands overall with Israel and other key countries.
---
Snapshot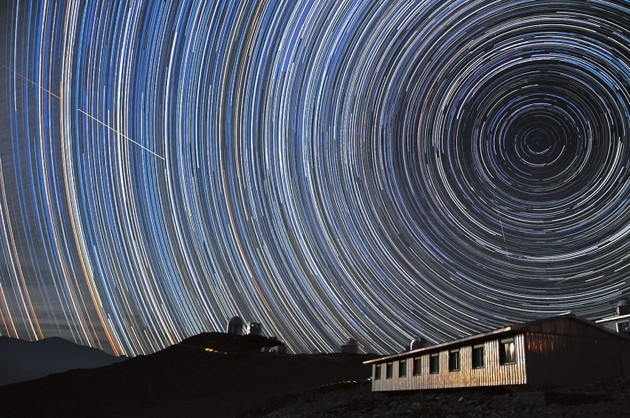 ---
Evening Read
From our newest issue of the magazine, Jonathan Rauch on containing Trump:
The 45th president, Donald Trump, might pose the gravest threat to the constitutional order since the 37th. Of course, he might not. Perhaps we'll get Grown-up Trump, an unorthodox and controversial president who, whatever one may think of his policies and personality, proves to be responsible and effective as a chief executive. But we might get Infantile Trump, an undisciplined narcissist who throws tantrums and governs haphazardly. Or perhaps, worse yet, we'll get Strongman Trump, who turns out to have been telegraphing his real intentions when, during the campaign, he spread innuendo and misinformation, winked at political violence, and proposed multiple violations of the Constitution and basic decency. Quite probably we'll get some combination of all three (and possibly others).

If we get Strongman Trump or Infantile Trump, how would we protect our democratic institutions and norms? … Meeting that challenge, I think, hinges on whether civil society can mobilize to contain and channel Trump. Fortunately, that's happening already.
Keep reading here, as Rauch examines how civil society can respond to Trump. And read the whole March 2017 issue here.
---
What Do You Know?
1. Bumblebees are the only bees strong enough to pollinate the ____________, a common salad ingredient with especially sticky pollen.
Scroll down for the answer, or find it here.
2. Instead of gathering food with their claws, boxer crabs hold ____________, which they use as utensils, traps for food, and defensive weapons.
Scroll down for the answer, or find it here.
3. ____________ percent of restaurants survive for three years after opening.
Scroll down for the answer, or find it here.
---
Urban Developments
Our partner site CityLab explores the cities of the future and investigates the biggest ideas and issues facing city dwellers around the world. Adam Sneed shares three of today's top stories:
New York's High Line is a great success story, and it seems like every city wants to replicate it. What they won't want, though, is the inequality that came with it, both in terms of who uses it and who sees its economic benefits. That's why the park's founder wants to help other cities learn from its mistakes.

Worried that the Trump administration might make things harder on high-skilled foreign workers, Silicon Valley is looking north. Just over the border lies a city that's perfectly ready to welcome new tech jobs: Vancouver, Canada.

Urban economies go far beyond city limits, bridging the geographic gaps between Boston and New York, or San Diego and Los Angeles. But how can you figure out which cities belong together? Simple: By mapping people's commutes.
For more updates from the urban world, subscribe to CityLab's daily newsletter.
---
America by Air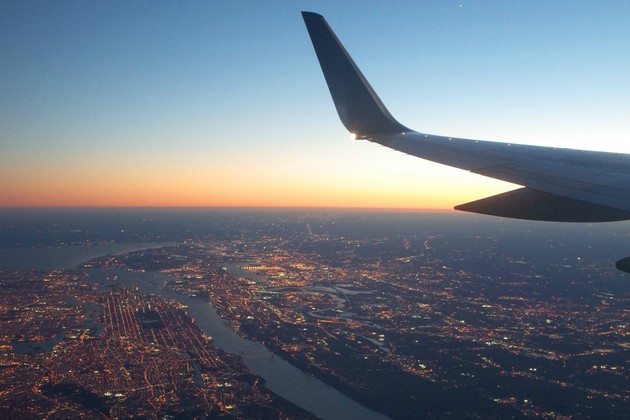 Paula Wood took this photo of New York City at sunset as her flight left JFK for Seattle. She writes, "I went to college in New York City, and I hadn't been back for 10 years." See many more aerial photos here, and send us your own via hello@theatlantic.com (guidelines here).
---
Reader Response
A reader shares a traumatic childhood experience with guns:
While sitting on the floor playing Monopoly with my older brother and younger sister, the game dragged on and on, and my sister and I wanted to call it quits. But my brother was winning, and wanted to win more, so he insisted we keep playing.

We didn't hear our dad enter the house (because we automatically froze whenever he came home because no matter what we were doing, we pissed him off). He grabbed a rifle from the gun rack, held it to my sister's head and screamed: "You want her dead? Will that make you happy?" We screamed for him to put the rifle down, but he wouldn't stop until he shoved it up against all our heads, repeating his same lines, while our mother begged him to put the gun away.
Read more here. Other readers have contributed a wide range of stories to our ongoing series about first encounters with guns, from tragic experiences to fond family memories. If you have one to add, please send us a note: hello@theatlantic.com.
---
The Renewal Awards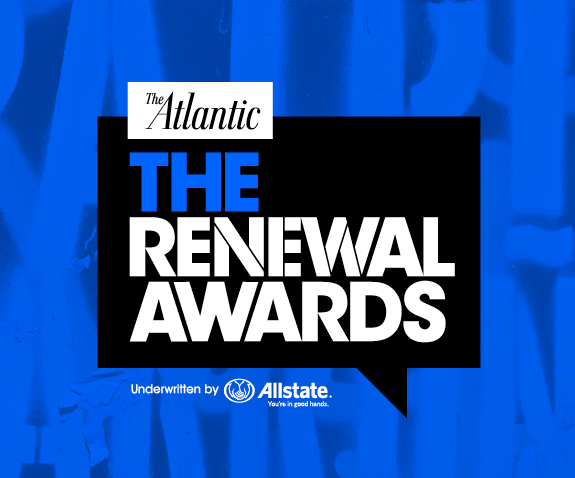 Twenty-five nonprofits from across the country have been chosen from nearly 500 nominations to compete for $100,000 in funding. This nationwide competition aims to recognize local organizations driving positive change in their communities and bringing progress to the country. Vote here by Friday, February 17, to choose the winners.
---
Verbs
Valentines vocalized, Earth's surface visualized, mysteries mesmerize, Rosie rises up.
---