The Atlantic Daily: Scandal and Civil Rights
Mike Flynn is in hot water over his meeting with Russia, Trump's legal battle over the travel ban continued, France's secular schools polarized students, and more.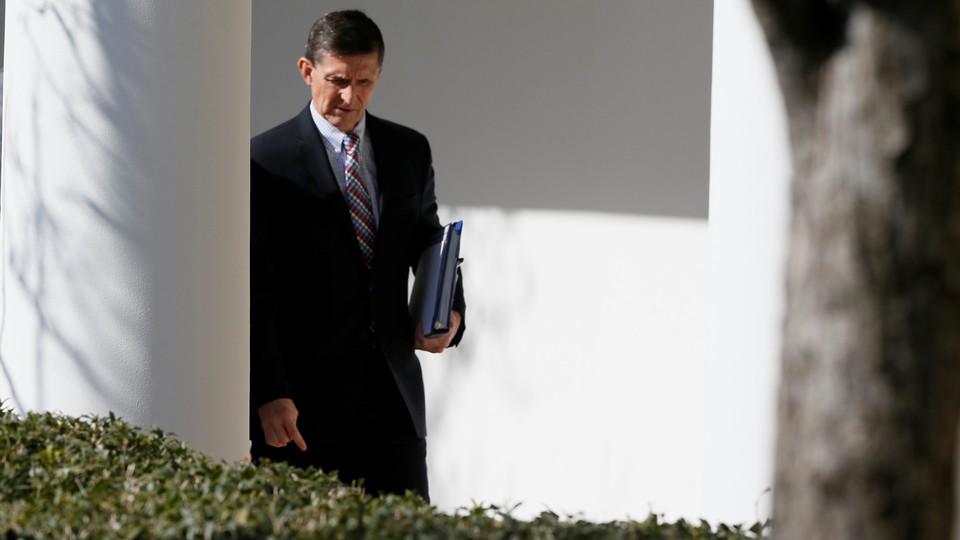 What We're Following
The Flynn Scandal: National Security Adviser Michael Flynn is facing harsh scrutiny today following reports that—contrary to what Vice President Pence and Flynn himself have claimed—he discussed U.S. sanctions against Russia with that country's ambassador during a private meeting prior to Trump taking office and gave the ambassador the impression that Trump would lighten those penalties. This looks bad: The sanctions were imposed to punish Russian interference in the very election that put Flynn's boss in office. If the allegations are true, he may have broken not only protocol, but also the law. Though it's unlikely that Flynn will be charged with a crime, he now joins Kellyanne Conway and Sean Spicer on the list of key administration figures who have caused scandal or embarrassment in the first few weeks of the presidency. Who'll get fired first?
Sessions Commence: In the weeks leading up to the new attorney general's confirmation, the most heated controversy focused on his civil-rights record, with his defenders positioning him as a champion of civil rights even as evidence piled up against that claim. Now that Jeff Sessions is in office, however, his statements on his crime-fighting agenda have included little mention of the civil-rights causes he claimed to support—which suggests that the rebranding of recent weeks was a cynical ploy. Meanwhile, Sessions is expected to roll back some of the prison reform efforts pursued under Obama, and that could come with significant costs to inmates.
The Immigration Order: Yesterday, a three-judge panel at the Ninth Circuit Court of Appeals upheld a nationwide injunction against Trump's travel ban. As Garrett Epps writes in his analysis of the decision, the judges were distinctly unimpressed by the administration's arguments in favor of the ban—most of which hinge on national security. Critics, though, argue that the ban's targeting of Muslim-majority countries could help ISIS gather recruits. The legal saga isn't over, and Trump can still try to enact the policy. Here are the three paths he could take.
---
Snapshot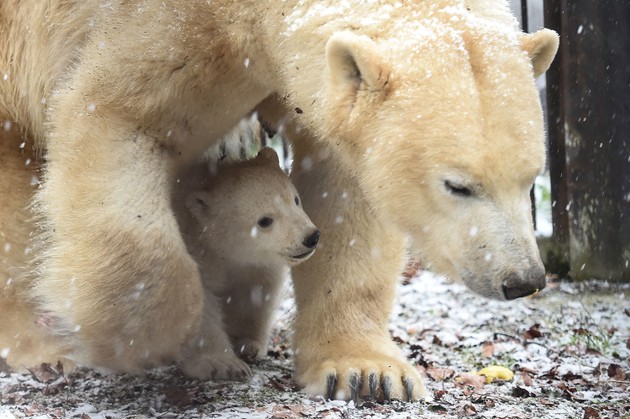 ---
Evening Read
Karina Piser on laïcité, France's "legally enshrined secularism":
Laïcité goes beyond the U.S. interpretation of separation of church and state in an attempt to create an almost post-religious society. Critics, however, contend that it has departed from its original intent and, in a tense social climate, disproportionately targets Muslims. Its proponents argue that it maintains neutrality, helping to forge a cohesive French society, and serves as a bulwark against the appeal of religious fundamentalism at a time when over 1,000 French people have traveled to Iraq and Syria to join the so-called Islamic State. …

The push-and-pull between laïcité and social cohesion is particular to the French context. But understanding these tensions is, perhaps more than ever, applicable to the United States under Donald Trump. A nationalist agenda that alienates swaths of society—either through rhetoric or policy—has concrete implications for national security; the exaltation of extremist groups like the Islamic State, which have used Trump's Muslim ban as a rallying cry for their fundamentalist agenda, is a testament to this. These parallels should not be ignored.
Keep reading here, as Piser examines how forced secularism in schools leads to polarization.
---
What Do You Know?
1. The current level of carbon dioxide in Earth's atmosphere hasn't been seen for ____________ years.
Scroll down for the answer, or find it here.
2. An "Album of the Year" Grammy for Beyoncé would be the first win in that category for a black woman since ____________.
Scroll down for the answer, or find it here.
3. Homeland Security Secretary John Kelly testified this week that he thinks foreign visitors to the U.S. should be required to give up their ____________.
Scroll down for the answer, or find it here.
---
Poem of the Week
The poet Thomas Lux died this week at the age of 70. From our January 1992 issue, his poem "Virgule":
What I love about this little leaning mark
is how it divides
without divisiveness. The left
or bottom side prying that choice up or out,
the right or top side pressing down upon
its choice: either/or,
his/her.
Listen to Lux reading the poem here.
---
Reader Response
We recently asked if you'd had experience using cannabis as a replacement for opiates to treat acute pain. This reader did:
I had a bilateral mastectomy, then chemo, then radiation on both sides, since I had cancer in both breasts. It was a huge radiation field and a little over a third of the way through my skin was so badly burned that the two old soft-cotton tee shirts I wore to bed were stuck to my skin and bloody when I woke up in the morning. It was so bad that I had to stand in a warm shower for a long time to loosen the connection between my flesh and shirt to get it off.

A friend brought me some THC-laced cookies and that solved the problem. No pain, as well as no anxiety. I nibbled on them for about three weeks. They were very strong and each cookie got me through several days. I stopped eating them when the pain went away, and I had a few left over that I didn't use.
---
The Renewal Awards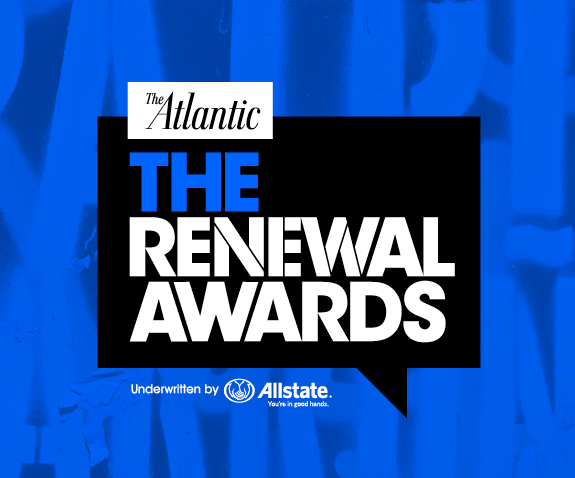 Twenty-five nonprofits from across the country have been chosen from nearly 500 nominations to compete for $100,000 in funding. This nationwide competition aims to recognize local organizations driving positive change in their communities and bringing progress to the country. Vote here by Friday, February 17, to choose the winners.
---
Verbs
Shade thrown, power powdered, Batman built up, cosmic law confirmed.
---
---
*This newsletter originally misstated that the current level of carbon dioxide level in Earth's atmosphere had not been seen for 400 million years. In fact, it was 16 million years ago that carbon dioxide levels in Earth's atmosphere were last above 400 parts per million. We regret the error.