The Atlantic Daily: The Tangled Web
U.S. intelligence agencies released their report on Russian hacking, Treasury Department documents cast doubt on Steve Mnuchin's record, archival projects preserved Obama's social-media record, and more.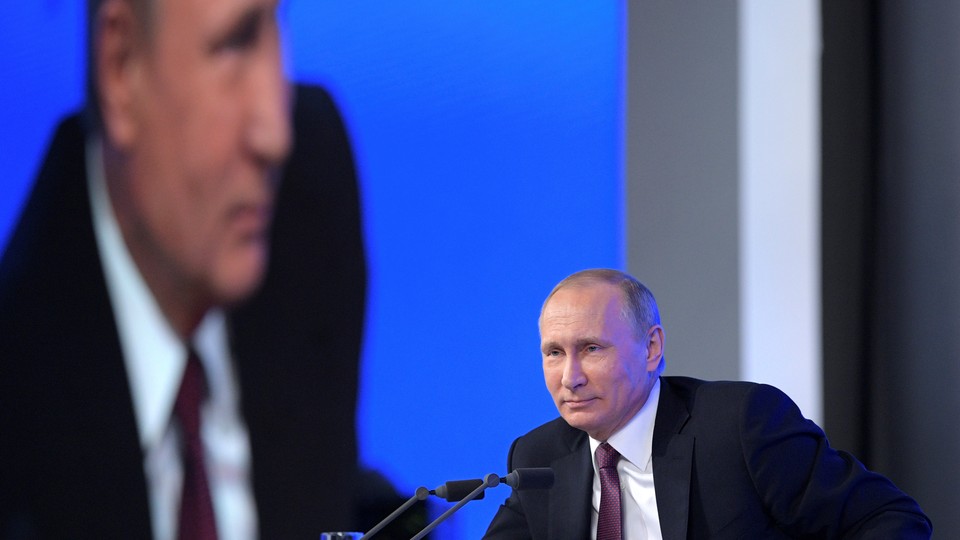 What We're Following
The Russia Report: The Office of the Director of National Intelligence has released a declassified version of its report on Russian interference with the U.S. election, following a Senate hearing on the subject yesterday. The report concludes that while hackers did not attempt to meddle directly with vote counts, the Russian government did order a series of cyberattacks and disinformation campaigns in order to help Donald Trump win the election. However, it doesn't make any new evidence public, and it's unlikely to sway any of those who still doubt Russia's role—including Trump himself. The president-elect's friendliness toward Russia sets him apart from most members of his own party as well as from Democrats. But he's not alone among other populist leaders in Europe, who see Russian President Vladimir Putin as a standard-bearer for conservative values as well as for goals like fighting ISIS and reducing dependence on global trade.
Working Knowledge: The final jobs report of 2016 (and of the Obama presidency) was released today by the Labor Department, which found that December completed a record 75 months of job growth. Such growth has been a major accomplishment of Obama's time in office, but jobs—and particularly the loss of careers in manufacturing—are also a big source of Trump supporters' dissatisfaction with the outgoing president. Why the disconnect? A visit to one factory in Indiana shows flaws in both sides of the narrative: Manufacturing jobs are actually increasing in some specialized fields, but they require more education than similar jobs have had in the past. Meanwhile, some companies are canceling promised raises for their workers, as an executive order that would have raised the threshold for overtime pay looks like it may never get implemented.
Banking Business: As Treasury Secretary nominee Steve Mnuchin prepares for a new job in the Trump administration, documents from the very department he's been chosen to lead are casting doubt on his record, showing that in 2011, Mnuchin's bank—OneWest in California—was accused by Treasury Department regulators of mishandling foreclosures. Also troubling: A new investigation by the Wall Street Journal shows that Trump owes business debt to more than 150 financial institutions, creating a web of conflicts of interest that could prove nearly impossible to navigate.
---
Snapshot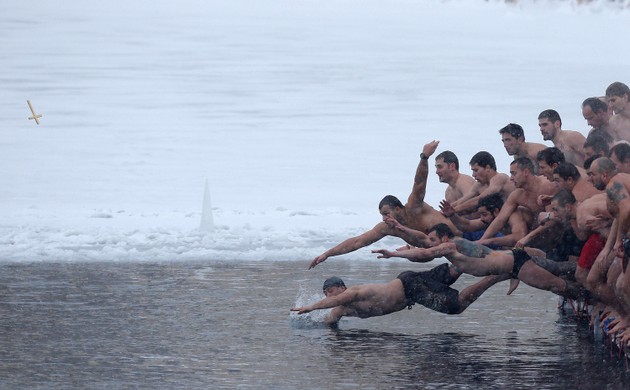 ---
Evening Read
Ian Bogost on the White House's archive of the "first social-media presidency":
To sneer at the White House's efforts in this regard is sure to make me seem like a spoilsport or a killjoy. Haven't you been charmed by the Barack and Michelle GIFs at GIPHY? Won't you find Feel Train's performance of Obama's tweets both tender and wry in their future juxtapositions? Will ArchiveSocial's search tool not prove useful to amateur and professional historians alike? Yes, of course.

But these projects also affirm the dark underbelly of the social media era. The compression of complex ideas into tweetable sound-bites. The victory of sentiment and affect over reason and fact on the internet. The belief that large information archives can produce knowledge of the present, and of history, by exalting data correlation over all other methods of knowledge production. The tendency to privilege technological discourse over all other topics. The celebration of quick-draw contests and hackathons, pursued with an entrepreneur's short-term attention, as the ultimate means of invention. …

As Obama leaves office, the digital tools he quietly celebrated have also hollowed out American life.
Keep reading here, as Ian reflects on the effectiveness of Obama's social-media presence—and the limits of his response to the digital web in terms of policy. For more on presidential web presence, here's an ongoing analysis of Trump's tweets. And for more on the dark side of the social web, here's why it's significant that a brutal assault in Chicago was live-streamed on Facebook.
---
What Do You Know?
1. Though the gene ApoE4 is associated with high risk of Alzheimer's disease and other health problems, some researchers have found that it also appears to protect the brain from ____________.
Scroll down for the answer, or find it here.
2. The first nation in the world to scrap its FM radio network will be _____________ , which is set to switch to digital audio broadcasting next week.
Scroll down for the answer, or find it here.
3. The asteroid Psyche, where NASA will send a robotic mission in 2023, is the only known body in the solar system that's round and made of ____________.
Scroll down for the answer, or find it here.
---
Reader Response
Over at the TAD forum, Atlantic readers discussed Clare Foran's latest piece, "The Democrats Face a Daunting Future." The most up-voted comment:
Democrats need to resist Trump without calling Trump's voters morons. Based on my Facebook feed, this may be very difficult for some of them to do.
Another reader notes:
In 2009, Republicans only controlled 14 state legislatures. [Now they control 33, a legislative dominance not seen since the Civil War.] Certainly the 2010 redistricting and gerrymandering had an effect, but the state of the local Dem party is not too far out of whack from what should be expected after eight years of a Democratic president. I'll say that Republicans are traditionally very good at nationalizing local races. But following Trump's victory, not being the White House incumbent party should help Democrats on its own.
Read the whole discussion here.
---
Poem of the Week
From our Jan/Feb 2017 issue, J. Allyn Rosser's "Assisted Living":
Their children come infrequently, arriving
Shortly before they leave. They always leave.
The kids, the jobs, the house, the car, so brief
A time for reconnecting and forgiving,
For meeting each other's eyes, and forgiving,

They may as well live in some country far away.
Maybe they do, yes, or just one, perhaps
One of them once did. But now it's time for naps
And Jeopardy, then bingo, crafts, crochet.
So many activities, so little to do, they say.
---