The Atlantic Daily: Barriers to Entry
Trump suspended refugee programs, his crackdown on illegal immigration threatened kids' health, protesters suffered internal divisions, and more.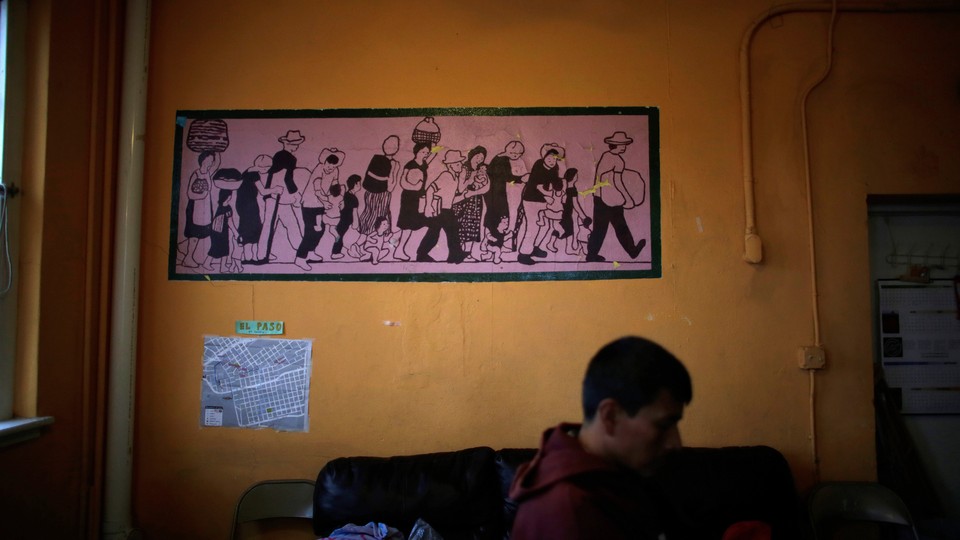 What We're Following
Protected Borders: It's been a dizzying week of executive orders from President Trump, marking a major foreign-policy shift toward nationalism. The latest of his signed directives, which suspends the U.S. refugee program and appears to target Muslim-majority nations, is intended to stop potential terrorists from entering the country—but that's a "coldhearted folly," according to Graeme Wood, and it probably won't work. Meanwhile, history suggests that the consequences of Trump's order could be devastating for the refugees turned away.
Border Costs: As for non-Americans already here, Trump's executive orders to step up deportations of the undocumented and crack down on "sanctuary cities" are likely to be harmful to the health of immigrant children, as constant stress over the threat of deportation interferes with their physical development (as well as mental health; as one reader writes, "the fear of anyone finding out I was undocumented loomed over my entire childhood"). A sad irony to this is that most Americans—of any political background—don't support mass deportation, not only because of humanitarian concerns but because of the massive costs and logistical difficulties. Also costly: Trump's now-mandated wall on the Mexican border. To pay for that massive project, the White House has floated the possibility of a tariff or a border adjustment tax.
Unifying Ideologies: Vice President Pence spoke today at the March for Life, demonstrating the Trump administration's support for one of the movements that backed him—although Trump's other positions, on refugees for instance, may give some members of the pro-life movement pause. On the other hand, abortion is among several issues—including racial justice and transgender representation—that have caused fractures within the anti-Trump movement led by the Women's March. And while the Democratic Party works to unify its left wing, it also faces the task of reaching out to social conservatives. In this Atlantic video, Emma Green wonders: Why don't Democrats take religion seriously?
---
Snapshot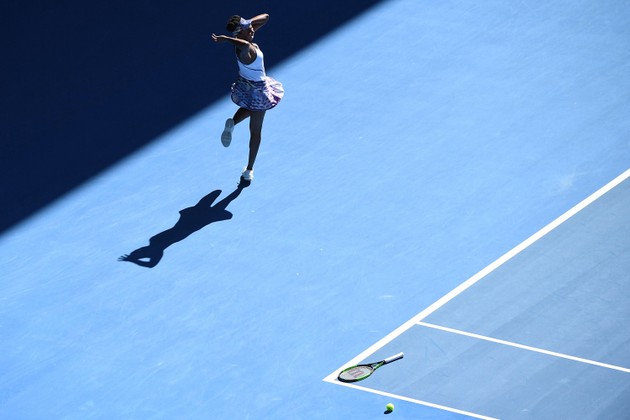 ---
Evening Read
Megan Garber on a new history of Darwin's On the Origin of Species:
Humans are small until they are big. Revolution happens gradually, until it happens suddenly. Ideas appear, and evolve, until they die away or become part of the air we breathe. The Book That Changed America is, as a title, as compelling as it is sweeping; its post-colon, however—How Darwin's Theory of Evolution Ignited a Nation—is more descriptive of the book's accomplishments. Fuller's tale is of Darwin and abolition and moral battles that led to literal ones; it is also, more simply, the story of humans wrestling with insights that would change the world and their place in it.

The story is evocatively told: [historian Randall] Fuller is an excellent writer, with an eye for irony and a unique ability to inject suspense into a story that is, at its core, about the mercurial nature of chromosomes. The book is also, in some ways, as limited as it is sprawling. It focuses on the intellectual elites—and on their pettiness, and their idealism, their humanity. As for the broader "America," though—its everyday denizens, among them wide swathes of people who were not yet afforded the dignity of citizenry—Fuller offers less detail. The Book That Changed America is an intellectual history that reads as a drama; drama is not something that easily scales.
Keep reading here, as Megan explores the drama and the history. And check out The Atlantic's July 1860 review of On the Origin of Species.
---
What Do You Know?
1. ____________ percent of the universe is made up of what astronomers can't see: dark energy, dark matter, and dark radiation.
Scroll down for the answer, or find it here.
2. Through a genetic mutation, the milk most commonly found in supermarkets today split off about ____________ years ago from the original variety—which some scientists believe is healthier.
Scroll down for the answer, or find it here.
3. In a 2015 survey, 16 percent of high-schoolers said they'd been bullied online in the past school year—though in another study from the same year, ____________ percent of teens on social media said friends online had supported them through tough times.
Scroll down for the answer, or find it here.
---
America by Air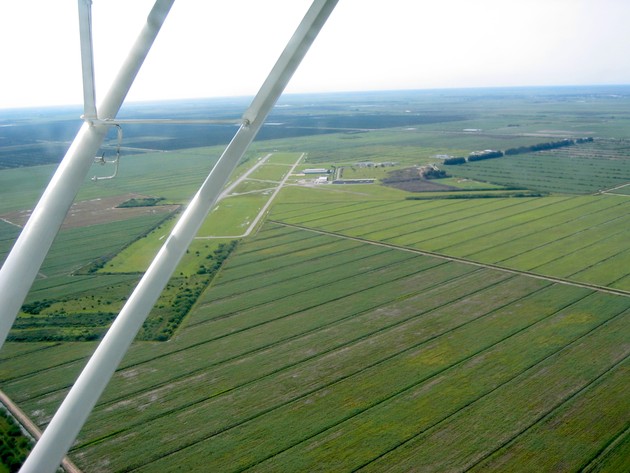 Bill Barse has been one of the main contributors to our aerial photo series, namely with his tours of Appalachia from the air and an archeological site in Florida. This time he provides a glimpse of a historic site in southern Florida:
It's a view of Airglades Airport, which used to be BFTS #5 (British Flying Training School #5) established in 1942 to train British RAF pilots to fight in WWII. Records suggest that about 1,700 cadets did their primary flight training at BFTS #5 before going back to Britain to fight in the war.
See many more photos in our America by Air series, and send us your own via hello@theatlantic.com (guidelines here).
---
Poem of the Week
Reader Caroline recently sent us a poem by Lisel Mueller, who was born in Hamburg in 1924. Her father was a political dissident, and when Mueller was 15, her family fled to the U.S. to escape Hitler's regime. Today is Holocaust Remembrance Day, and here is "Hope":
It sprouts in each occluded eye
of the many-eyed potato,
it lives in each earthworm segment
surviving cruelty,
it is the motion that runs
from the eyes to the tail of a dog,
it is the mouth that inflates the lungs
of the child that has just been born.
Read the full text here.
---
Reader Response
Erin responds to our series of personal stories about infertility, which most recently included a discussion on the ethics of egg donation:
I've seen several of the articles in this series pop up in my social-media feed and was wondering if the editorial team has considered sharing the perspectives of adults who were created using third-party reproduction methods, such as donated eggs or sperm. If you are attempting to engage in a conversation about ethics, I believe that is a vital piece of the puzzle.

Please don't forget that infertility "treatments" like egg and sperm donation affect the people they help to create. It's worth noting that the majority of people conceived through anonymous sperm donation do not support the practice.
Indeed, according to a 2010 study written up in Slate, "About half of [people conceived via sperm donors] have concerns about or serious objections to donor conception itself, even if parents tell their children the truth." If you were born with the help of a donor egg or sperm and would like to share your experience, please send us a note: hello@theatlantic.com.
---
Verbs
Roosters dance, music videos revive, power unplugged, status: it's complicated.
---