The Atlantic Daily: Ballots and Borders
Trump ordered DHS to "build the wall" and asked for a voter-fraud investigation, scientists planned to run for office, and more.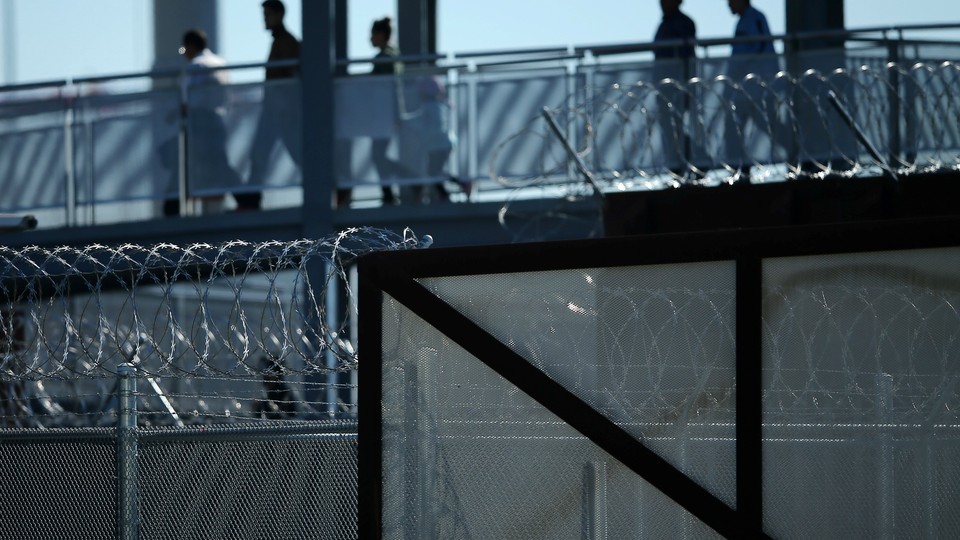 What We're Following
We're Gonna Build a Wall: That promise from Trump's campaign is now an official mandate, thanks to an executive order that the president signed today. It instructed Homeland Security to "obtain complete operational control" of the U.S.-Mexico border, but practical questions about the wall—like how to pay for it—remain unanswered. Trump, of course, has long declared he'd make Mexico cover the cost, and while that's still unlikely, Mexico's president may have played a big role in making Trump's immigration crackdown possible. Also part of that crackdown: Another executive order that Trump signed today pledges to withhold federal grants from cities that act as "sanctuaries" for undocumented immigrants. Here's what that will mean.
Voter Feud: Trump's claims that voter fraud by illegal immigrants cost him the popular vote have been debunked time and again, but he still can't let it go. Earlier this week, Trump reportedly raised the subject in a meeting with congressional leaders—and this morning, he declared on Twitter that he "will be asking for a major investigation into VOTER FRAUD." Just what would that entail? In today's White House press briefing, Sean Spicer said it would target states that voted against Trump—a statement that's especially alarming given that claims of voter fraud are often attached to measures of voter suppression.
Political Action: Statements and actions from Trump and his Cabinet on climate change, vaccines, and other issues have alarmed American scientists—which is why a new organization aims to support scientists running for political office. Meanwhile, pro-choice activists are working to protect reproductive rights by passing laws at the state level—a strategy that their anti-abortion opponents have used to great effect in the past.
---
Snapshot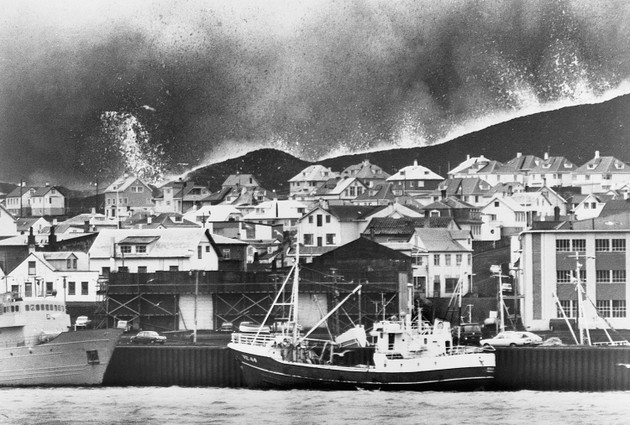 ---
Who We're Talking To
Krista Suh, a co-founder of the Pussyhat Project, describes how her plan to post a knitting pattern online led to the sea of pink hats that took over the Women's March. Watch here.
Kristin Dziczek, who researches how public policy impacts the auto industry, discusses whether Trump's plan to keep auto plants on U.S. soil will work.
Eric Foner, a history professor at Columbia University (my alma mater), explains why he's started a project to research and reckon with Columbia's historical ties to slavery.
---
Evening Read
Alex Wagner on the making of the Oscar-winning film The Imitation Game:
In the age of the gargantuan blockbuster, it wasn't immediately clear that the story of a suicidal mathematician in wartime England would make for a successful movie. In fact, it wasn't clear that it would make for a movie at all. …

Many scripts bounce from studio to studio, cast and crew come and go according to availability, and even a great story can languish for years—or never get told.

But [screenwriter Graham] Moore had an important advantage. In 2011, shortly after Warner Brothers optioned his screenplay, it landed in the No. 1 spot on something called the Black List.
Keep reading here, as Alex explains how the Black List—an anonymous survey of industry professionals—became a career-launching index of the most interesting stories in Hollywood.
---
What Do You Know?
1. The actress Mary Tyler Moore, who died today at the age of 80, joked upon winning her first Emmy that it would never happen again—and she went on to defy her own prediction ____________ times.
Scroll down for the answer, or find it here.
2. ____________ percent of venture capital films have never hired a female investor.
Scroll down for the answer, or find it here.
3. For $149 per quarter, one wine club will send you three bottles that are personalized to match your ____________.
Scroll down for the answer, or find it here.
---
America by Air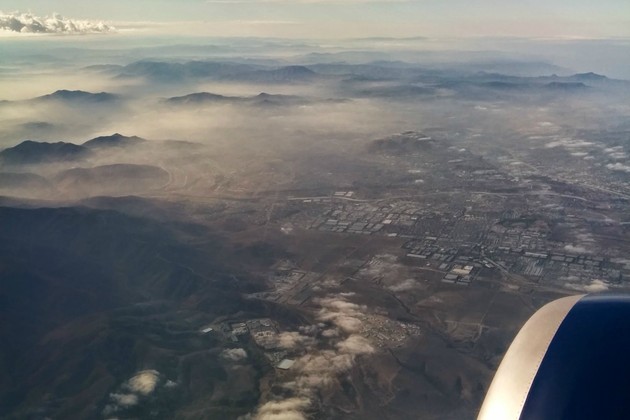 Reader Michael Villa sends a gorgeous photo above California:
You can see the mountains of East County San Diego and the border of Mexico around Tecate. Also, you can see the fingers of mist as the marine layer breaks up as it reaches the mountains.
See many more aerial photos here, and send us your own via hello@theatlantic.com (guidelines here).
---
Look Back
Robert Burns was born on this day in 1759. In our October 1860 issue, an author credited as "a tourist without imagination or enthusiasm" explored some of the sites where Burns had lived, reflecting:
Beholding his poor, mean dwelling and its surroundings, and picturing his outward life and earthly manifestations from these, one does not so much wonder that the people of that day should have failed to recognize all that was admirable and immortable in a disreputable, drunken, shabbily clothed, and shabbily housed man, consorting with associates of damaged character, and, as his only ostensible occupation, gauging the whiskey which he too often tasted. Siding with Burns, as we needs must, in his plea against the world, let us try to do the world a little justice too. It is far easier to know and honor a poet when his fame has taken shape in the spotlessness of marble than when the actual man comes staggering before you, besmeared with the sordid stains of his daily life.
That's no reason not to try, though. Take it from a reader, below:
---
Reader Response
Responding to our call for hopeful poems, Shirley writes:
In November 1785, while ploughing his fields, Burns turned up the nest of a little field mouse, the inspiration for his poem "To a Mouse."  The second verse of this poem offers an exemplary example for us all to be empathetic to each other, even the most lowly little creature.  It touches my soul every time I hear it—could we be this compassionate to our fellow man!
The verse:
I'm truly sorry Man's dominion
Has broken Nature's social union,
An' justifies that ill opinion,
       Which makes thee startle,
At me, thy poor, earth-born companion,
         An' fellow-mortal!
---
Verbs
Path lost, truth sought, dystopias demanded, ephemera found.
---