The Atlantic Daily: Political Processing
Obama announced a review of election-related hacking, Trump picked Andrew Puzder for secretary of labor, Congress counted down to a funding deadline, and more.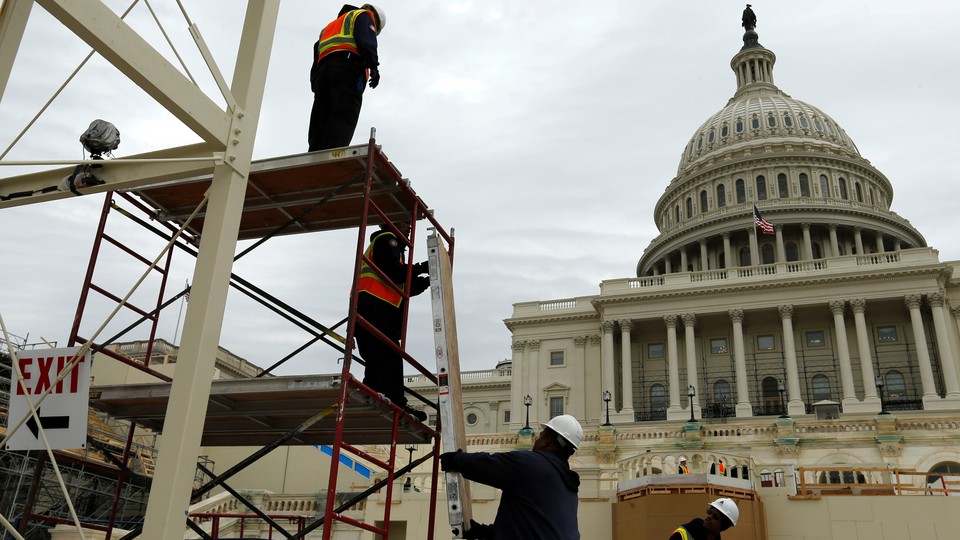 What We're Following
Hack Attacks: President Obama has ordered an investigation into election-related hacking, which would look for patterns of "malicious cyber-activity timed to election cycles" going back to 2008. The review, which Obama emphasized is not intended to call November's election results into question, follows an October announcement from the U.S. Intelligence Community that pointed to the Russian government as the source of cyberattacks on U.S. political organizations, likely including this summer's hack on the Democratic National Committee. But Russia's threat to the democratic process is not limited to hacking. Among other strategies, the Kremlin has used a network of social-media trolls to spread propaganda and misinformation, stoking discord and instability in Europe and the United States.
Official Business: President-elect Donald Trump announced yesterday that fast-food magnate Andrew Puzder would be his choice to lead the U.S. Department of Labor. Puzder has been an opponent of minimum wage increases and a supporter of immigration reform. As labor secretary, he's expected to roll back many of Obama's changes to labor laws and to side with businesses over employees—which, critics note, may seem to conflict both with the agency's mission of protecting workers' interests and with Trump's populist campaign rhetoric. So how will the American people receive Puzder? Here's a history of public perceptions of business leaders—who have inspired a mixture of awe and suspicion all the way back to the Roman empire.
Meanwhile, in Congress: The U.S. government looks headed for a brief shutdown this weekend, as a group of Senate Democrats are blocking a vote on funding legislation over that bill's failure to extend health benefits for retired miners and their widows. The senators have until midnight to compromise; if they don't, though, the shutdown would only last until Sunday morning. More broadly consequential is the Democrats' upcoming fight to save Obamacare, which Republicans in Congress hope to repeal and replace—though they face a hurdle in the fact that while many Americans dislike the law, its consumer benefits are pretty popular.
---
Snapshot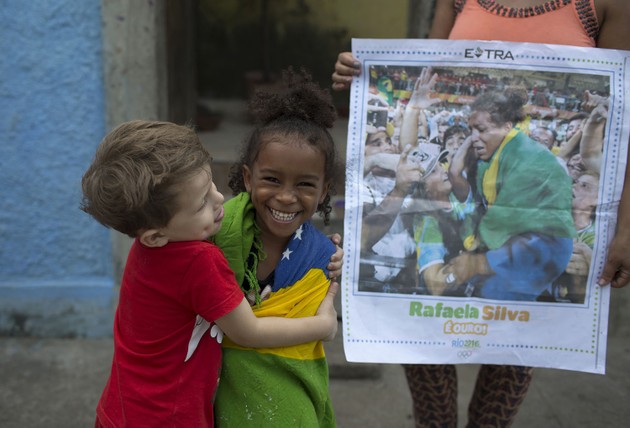 ---
Evening Read
Karen Jordan on the struggle and triumph of America's first black doctors:
John Henry Jordan ... was the first African American doctor in Coweta County, Georgia. He'd graduated at the top of his class from medical school at a time when most former slaves had never seen a doctor who looked like them. Georgia had 65 black physicians in 1905, according to The Way It Was in the South: The Black Experience In Georgia, by Donald Lee Grant. These men not only endured racism, but often weren't trusted even by other African Americans, who believed they were poorly trained compared to their white counterparts.

More than a century later, African American doctors still face barriers when it comes to educational opportunities and advancement in their careers. In 2015, they made up around 6 percent of practicing physicians in America—an increase of only a few percentage points since the middle of the 20th century.

The story of African American doctors since John Henry Jordan's days has been one of both incredible achievement and deep-seated discrimination. It's also the story of my family.
Keep reading here, as Karen tells the story of how John Henry Jordan—her great-grandfather—found a way to succeed as a physician.
---
What Do You Know?
1. For the 85 percent of American adults who consume caffeine almost every day, their average daily dose is equivalent to ____________ of coffee.
Scroll down for the answer, or find it here.
2. A new study suggests that babies' first words depend on what they most often ____________.
Scroll down for the answer, or find it here.
3. One out of every ____________ American jobs depends on the U.S. maintaining its economic relationship with Mexico, according to a new report.
Scroll down for the answer, or find it here.
---
Reader Response
Have you ever been hacked? "Sure, lots of times," says this reader:
I had my identity stolen several times when I lived in California, even before the internet was a thing. One of those thieves opened credit accounts and went bankrupt, which made for a real mess when I tried to get my first credit card. About once a year, I have to close a credit account because of fraud. Usually, I am notified by the issuing card company of suspicious activity.

My father lost his life savings in several accounts when thieves stole his debit card and checks. One of my email accounts has been hacked. My Facebook page has been hacked. So yeah, I've had experience with this.
If you've had experience with hacking—especially if you've had personal information like texts, emails, or sensitive work info stolen—we'd like to hear your story. Please send us a note: hello@theatlantic.com. And meanwhile, here's a video of some MIT students trying to use their hacking powers for good.
---
Look Back
On this day in 1872, P.B.S. Pinchback was sworn in as governor of Louisiana—the first African American governor of any U.S. state. In a 2010 blog post, Ta-Nehisi Coates reflected on Pinchback's family history:
His father was white, and had once owned his mother. He emancipated her, and together they moved to from Georgia to Mississippi. Pinchback and his siblings grew up privileged and were educated in boarding schools. But when his father died, Pinchback's mother fled Mississippi, fearful that she would be re-enslaved. Surely, I would not have history white-washed, but when I hear a story like that I wonder, "What was Pinchback's father thinking? What about his mother?" Please don't try to answer that question in comments—part of its beauty is that it's unknowable.

I understand that we can't escape discussions of power, and the dynamics of power, in terms of race and gender. But there has to be an accompanying conversation of people.
---
Verbs
Outer space vacuumed, dino feathers found, kombucha kicks, office party gets out of hand.
---